Sip and Savor: Unveiling 5 Famous Wines in France
France, a country synonymous with romance, culture, and gastronomy, is also home to some of the world's most exquisite wines. With its diverse regions and centuries-old winemaking traditions, France offers oenophiles a journey through a rich tapestry of flavors and terroirs. Join Juniper as we uncork the essence of French viticulture and explore five of the country's most famous wines.
Champagne: Bubbles of Elegance from the Champagne Region
Our odyssey begins in the northeastern Champagne region, where the world-famous sparkling wine, Champagne, is crafted. Synonymous with celebrations and luxury, Champagne is renowned for its effervescence and distinctive flavor profile. Visit the prestigious vineyards of Reims and Épernay, tour historic cellars, and indulge in tastings of this iconic bubbly. Discover the artistry behind Champagne production and savor the exquisite balance of Chardonnay, Pinot Noir, and Pinot Meunier grapes.
Bordeaux: Elegance in Every Sip
Travel southwest to the illustrious Bordeaux region, where the Garonne and Dordogne rivers converge to create a wine lover's paradise. Bordeaux wines are celebrated for their elegance and complexity, with renowned châteaux dotting the landscape. Delve into the world of Cabernet Sauvignon, Merlot, and Cabernet Franc as you explore the Left Bank and Right Bank appellations. Bordeaux's rich history and diverse terroirs make it a must-visit for those seeking a true immersion into the art of winemaking.
Burgundy: Pinot Noir and Chardonnay Mastery
Venture to Burgundy, a region revered for its mastery of Pinot Noir and Chardonnay. Known for its small vineyard plots or "climats," Burgundy produces wines that reflect the nuances of specific terroirs. Explore the Côte de Nuits and Côte de Beaune, visit historic wine estates, and experience the allure of Burgundian hospitality. Whether you're drawn to the robust reds of Gevrey-Chambertin or the refined whites of Puligny-Montrachet, Burgundy promises a sensory journey through the essence of these classic grape varietals.
Provence Rosé: A Symphony of Sun-soaked Delight
Head south to the sun-kissed landscapes of Provence, renowned for producing some of the world's finest rosé wines. The pale pink hues of Provence rosés are a reflection of the region's Mediterranean climate and the skillful blending of Grenache, Cinsault, and Syrah grapes. Immerse yourself in the picturesque vineyards, where the scent of lavender mingles with the refreshing aroma of rosé. Indulge in the laid-back charm of Provence as you sip on a glass of this light and crisp nectar.
Alsace: A Mosaic of Aromas in Every Glass
Our journey concludes in the northeastern region of Alsace, where the wines are as vibrant and diverse as the landscape itself. Alsace is celebrated for its aromatic white wines, including Gewürztraminer, Riesling, and Pinot Gris. The wines of Alsace reflect the region's Germanic influences and showcase a unique expression of terroir. Explore the charming villages, surrounded by vine-covered hills, and sample the aromatic delights that make Alsace a hidden gem in the world of French wines.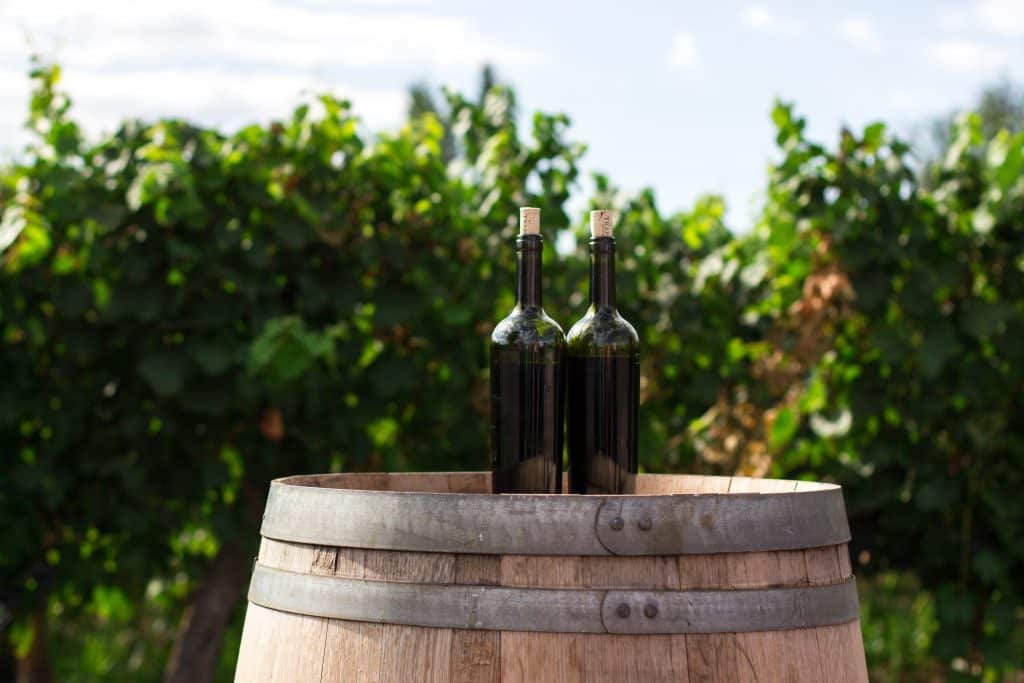 France's wines are a testament to the country's passion for winemaking and its dedication to preserving centuries-old traditions. From the effervescent celebration of Champagne to the nuanced elegance of Bordeaux, each region offers a distinct and captivating experience for wine enthusiasts. Join Juniper on a journey through the vineyards of France, where every sip is a toast to the artistry, history, and terroir that make French wines truly exceptional. Cheers to a vinous adventure of a lifetime!
Thanks for checking out Juniper Tours' Travel blog! We hope you enjoyed your read and if you're looking for more content please check out our other blog posts! If you're looking for help planning your next travel adventure then book a FREE travel consultation with one of our Travel Specialists today!​
Schedule a Free Travel consultation today!​