Things to Know Before Traveling to Scotland
What to know Before Traveling to Scotland
Presented by Juniper Tours
This travel guide to Scotland will help you plan where to go, when to go, what to see, the costs, and everything else.
Trains connect every part of Scotland, all the way to the Northern Highland towns of Thurso and Wick, down through Glasgow and Edinburgh, and into Southern Scotland, where services are scarce. From Inverness, you can head south-west across the Great Glen, which bisects Scotland, to Fort William (definitely worth seeing), and then westwards towards Oban. Edinburgh is also home to a number of impressive museums, castles, and art galleries. You could spend an entire year in Scotland without seeing every Scottish castle.
It is certainly possible to travel in Scotland on a budget, and this blog will hopefully give you a better understanding of what to expect for a trip around Scotland.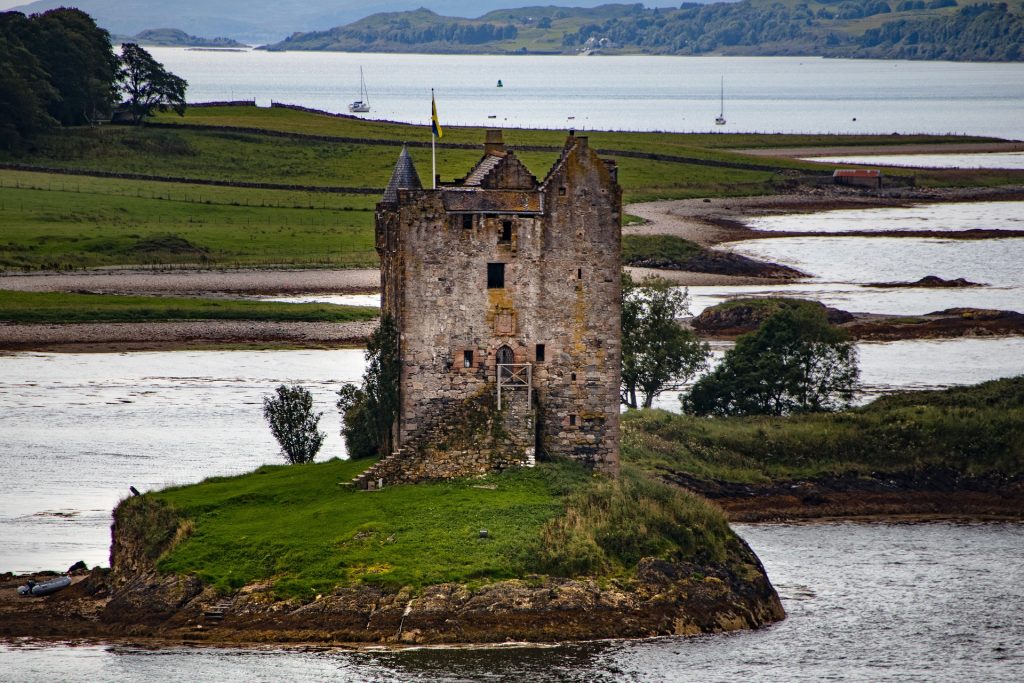 Explore hand-in-hand, the gorgeous, ancient castles, quaint country villages, historical cities with a modern twist, and lowland lakes in your honeymoon to Scotland, which boasts of rich history, gorgeous landscapes, and plenty of whisky. With its cities, charming countryside towns, rolling landscapes, and towering mountains, Scotland offers something for every type of honeymooner, at any budget. A honeymoon in Scottish Castle Hotels truly shows off some of the best accommodations Scotland has to offer. 
Edinburgh offers a lot to do for couples looking to have their own slice of fun and romance during their Scotland honeymoon. With a number of historic sites, interesting museums, as well as a staggering array of culinary options, including five Michelin-starred restaurants, Scotland's capital city promises high-end Honeymooners. Visit the gorgeous, hilly, and compact capital city of Scotland, Edinburgh. If you see just the city, you are missing the lochs and the legends of Scotland. 
With its Scottish Lochs, islands and fairytale castles, Scotland provides an ideal honeymoon setting. With its gorgeous cities and towns, ruined castles, unspoiled beaches, amazing cultural sites and ancient heritage, Scotland is a great destination for a variety of travelers, from romantic honeymooners, cultural enthusiasts, to foodies. Plan your Scotland Honeymoon getaway from Scotland's two biggest cities to its stunning West Coast Islands. From Queen Elizabeth's Scottish Mansion, head 3 hours south and end your Honeymoon in Scotland with several days in Edinburgh. A more remote option, Killin has plenty of cozy wooden cabins [many with hot tubs] making it a great Scotland Honeymoon Destination.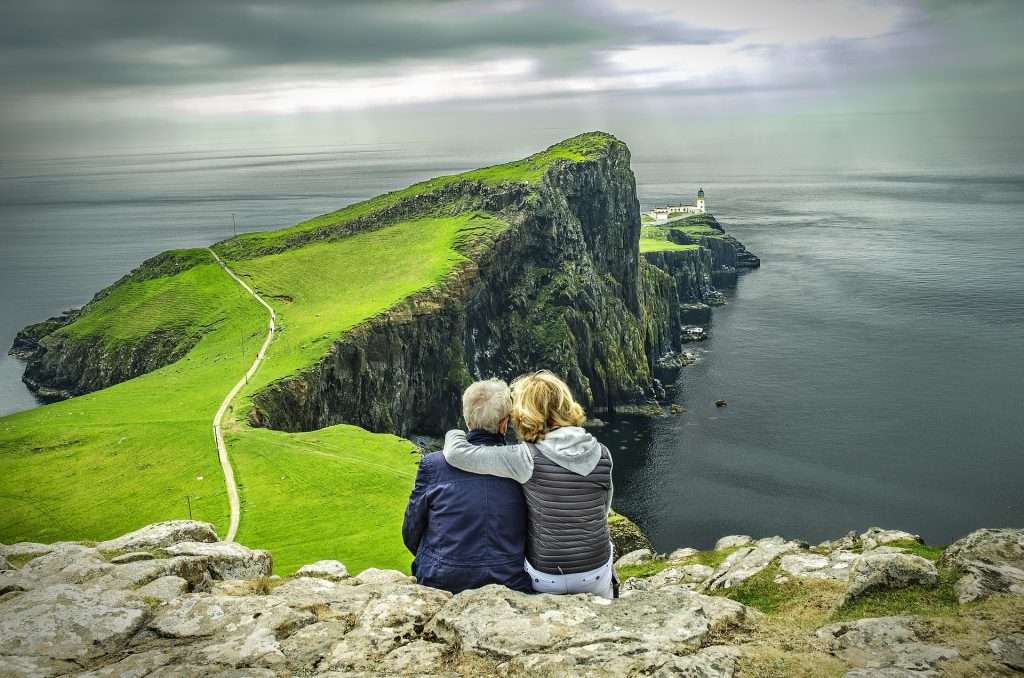 Our Scotland self drive itineraries offer an ideal way for an independent traveler to explore Scotland; enjoying the freedom of exploring as they please every day, while benefiting from the structured itinerary and pre-booked accommodation that is necessary on the Scottish highlands and islands.
There is truly no destination that is better suited for a self-drive trip than Scotland. You could easily spend a week or two touring the vast expanses of the country, or you could just take in one area for a weekend-no matter what you decide to do, you are guaranteed to enjoy some of the best driving in Scotland.
Our Scotland driving tour packages are completely inclusive with high-quality hire cars from a reputable supplier, as well as pre-booked accommodation from our carefully selected portfolio of locally-inspired, characterful accommodations. One of the most recent additions to Scotland is located on Scotland's north coast, known around the world as the North Coast 500. Explore the dramatic mountains of Glen Coe, wind around the east coast all the way to Dunnottar Castle, twist along the bonnie banks of Loch Lomond, or take the road trip up Scotland's West Coast to experience stunning views and culture. 
These self-drive tours give you the road-tested route that you can take at your own pace. Our travel specialists explain that, with most of our independently guided and driven tours, you are free to go at your own pace — whether that means challenging yourself to speed up a mountain, taking things in stride, or everything in between.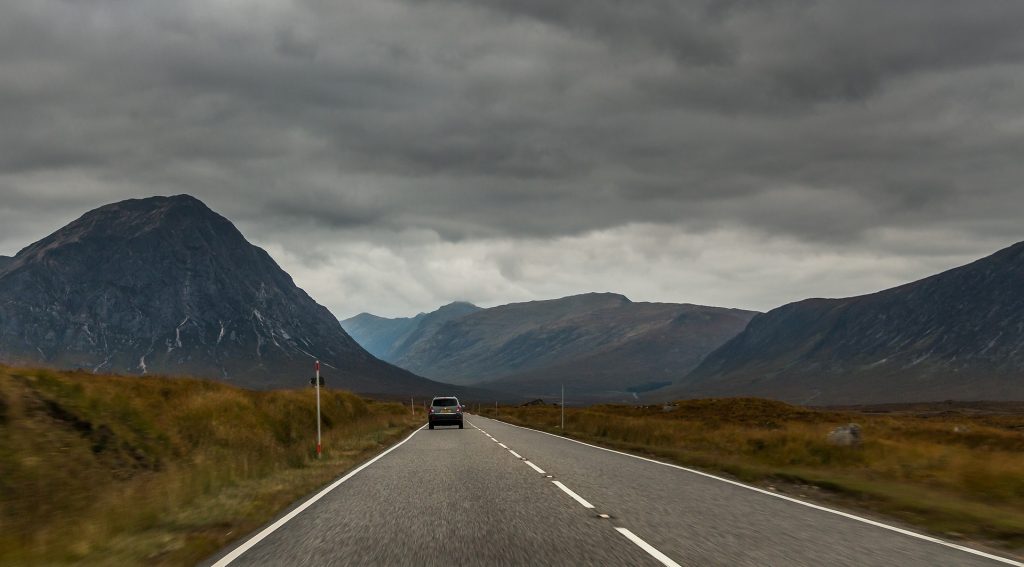 Juniper can set up a custom genealogy or heritage tour for you, which is a beautifully unique way of exploring your family history. If you are planning a trip to Scotland and are interested in a genealogy or heritage tour, Juniper is the fit for you. After nailing down your itinerary with your Travel Specialist the next steps are discovering and exploring! Where you will get to walk in the footsteps of your ancestors, see sights that they might have seen, and experience how life was for their forefathers. There are Scots records that you can look through in an effort to locate your family through the years. 
Many of our ancestors will have left there for the New World. On one of our popular tours, we visited the jail at Inveraray, where many of our condemned were transported for the duration of their sentences. Our local guide takes us on a walking tour around York, including the medieval shambles, as well as walking along the ancient walls. After breakfast, we will embark on a full-day guided tour of St. Andrews, which has been Scotland's spiritual center for centuries.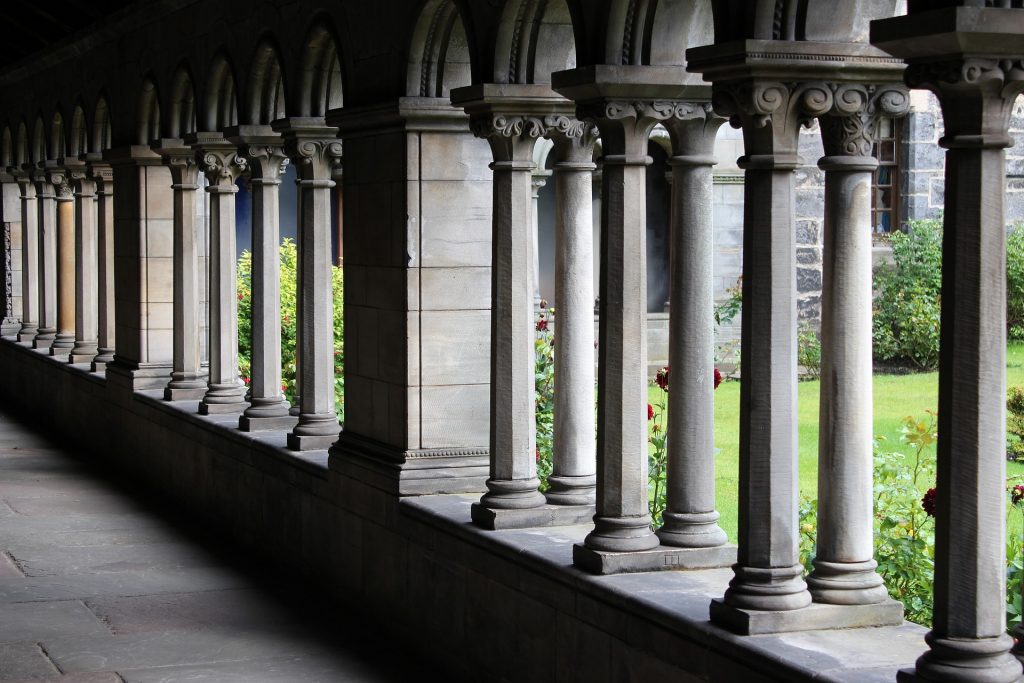 Behind Scotland's most popular buildings are some fantastic stories – hopefully, you will get to hear them as you tour these Scottish heritage sites. While millions of visitors head straight to Edinburgh Castle, you can get a much more vibrant sense of the Scottish past from scores of less-visited historic sites around Scotland. From Edinburgh Castle to Glenfinnan Monument, Scotland's attractions draw visitors from far and wide. Edinburgh Castle Rocks is situated in the heart of Perthshire Highlands, in one of the finest settings in Scotland. 
In its commanding position overlooking the capital, Edinburgh Castle's scale and historic importance has made it a globally renowned icon of Scotland, as well as a part of Edinburgh's Old and New Towns World Heritage site. The most immediately striking aspect of Edinburgh's historic town is the tall cliffs from which the ancient medieval castle looks down over the Forth Valley beneath the city. Travel northwards towards Edinburgh's historic city of Scone Palace. 
The best part is you will also have fast-track access to the two best-known castles in Scotland, Edinburgh and Stirling. If you are planning on visiting more than 2 castles, then in any event, this pass is well worth the money. One of the first private houses in Scotland to be opened to the public, the Rock of Edinburgh Castle is visited by more visitors than any other. If you're interested in uncovering the history of Scotland then look no further than Juniper Tours!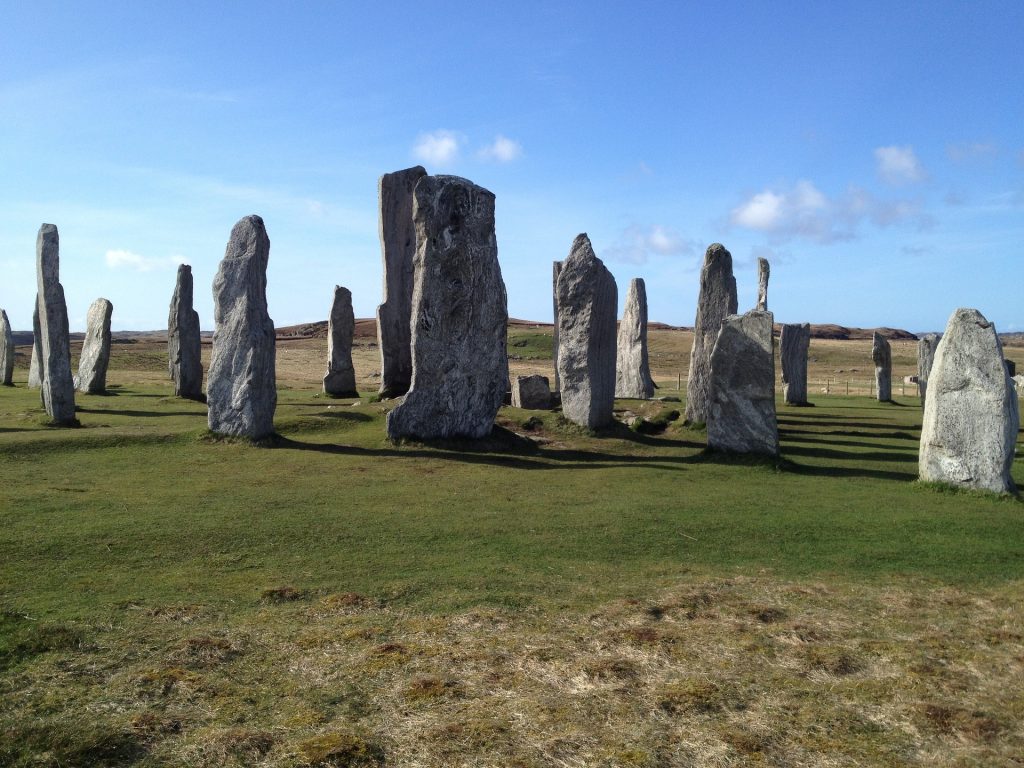 Scotland Golf has been played in the highlands for more than four centuries, with its courses offering arguably the greatest diversity of any area of Scotland. On a golf tour to Scotland, you may find yourself playing a round on one of the worlds best-known courses, The Old Course at St Andrews, where plenty of iconic golfing moments take place over the Swilken Bridge. Since 1985, Links Golf St Andrews has welcomed golfers from around the world, providing them with an exceptional golfing experience while playing on some of the finest and most renowned golf courses in the world. Ladies Putt St Andrews, St Andrews, Scotland is famous around the world as having some of the worlds finest and most exotic golf courses, Scotland has plenty to offer both golf pros and beginners. 
St Andrews might have that title, but courses around the Edinburgh and East Lothian areas make a compelling case for being the real home of the game. Ninety minutes south of the fabled St. Andrews, and thirty minutes outside Edinburgh, is East Lothian, where you will find yet another set of clubs representing the essence of linked golf. On the east coast, the Kingdom of Fife is home to golf's home turf in the fabled St Andrews. Scotland is very much the birthplace of the game, a land blessed with gorgeous landscapes, history, and culture, as well as the little matter of having the most historic golf courses on the planet.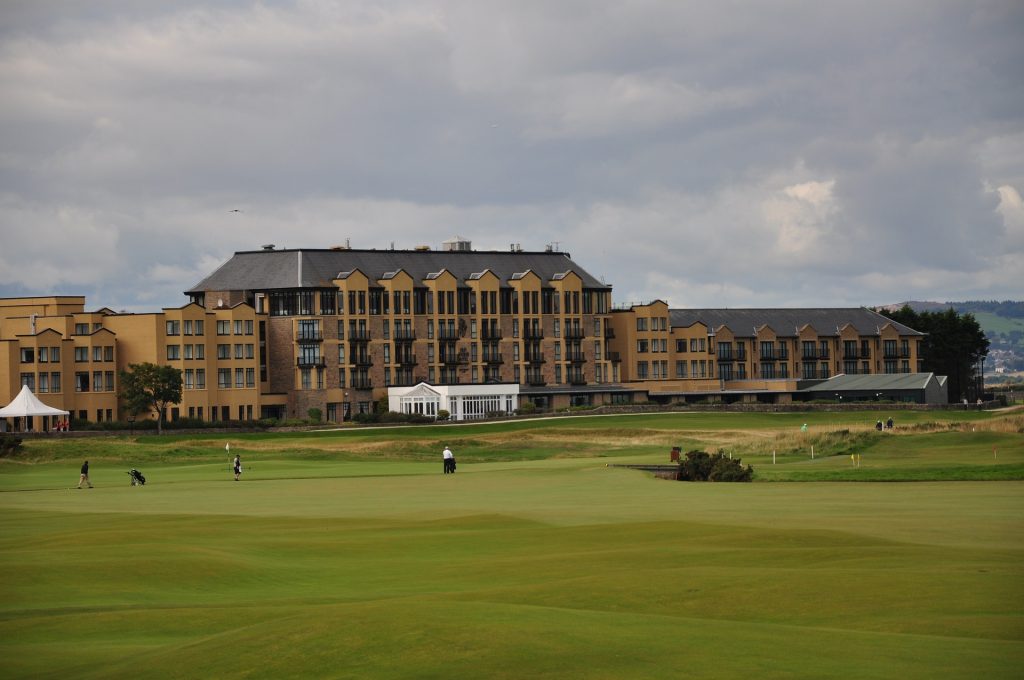 Whisky is such an integral part of Scottish culture, and going on a distillery tour is such an amazing way to experience Scotland. Make a pilgrimage to one of these wonderful places and do the distillery tour to enjoy the best of Scottish whisky. Why not explore some of the many distilleries, whether it is a dedicated whisky tour, or part of a Scotland tour package. 
You will have a chance to enjoy a tour at Holyrood Distillery, one of the new distilleries in Scotland. Here, you will discover all about the creative ways that the Holyrood Distillery team is creating exciting, unique whiskies. Auchentoshan is considered to be one of the best lowland distillery tours in the West of Scotland. Alternative tours to the Auchentoshan distillery are available, including The Classic Tour and The Auchentoshan Experience. 
The tour includes chocolates in addition to the whisky tasting. Tours can be had for a whiskey masterclass, or you can book private dining experiences at Dalwhinnie, where food is prepared by chef Justin Morley, served alongside whisky pairings. The Ardbeg tours involve trekking up peat-covered hills on Islay (possibly via Kildalton Cross, one of Scotland's finest early Christian crosses), and there is outdoor tasting, as well as picnic lunch prepared by the distillery's dining team. Juniper also offers a number of other Scotland Whisky Tours, including day tours from Edinburgh, Glasgow, and Inverness.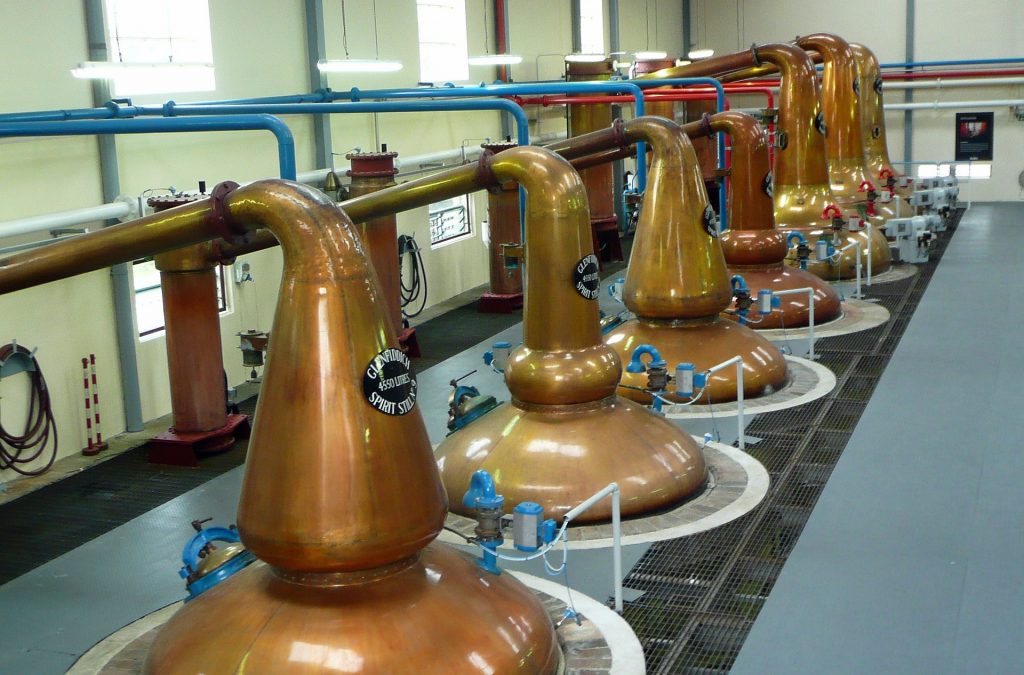 Our custom Scotland Tours are designed by our very own experts, who've lived and traveled all over Scotland. Enjoy luxurious, private Scotland tours of our castles, monuments, lochs, and mountains, with our pick of the best Scottish tours available. 
View Juniper's suggested Scotland itineraries to get some fantastic route ideas. We guarantee you will have the time of your life on one of our Scotland tour packages. Juniper's luxury Travel Specialists can help create your customized trip including Scotland's best. 
Taking a guided tour of Edinburgh Castle helps to vividly illustrate its rich and colorful past. The Scottish Highlands provide even more dramatic landscapes and an abundance of baronial castles, which are a testament to the country's fascinating history. Scotland also produces some of the best clothes in the world, and you will find an excellent choice of tartans, woolens, and tweeds.
You can be assured that every aspect of your deluxe trip has been thought through in the highest detail before you set foot into our wonderful country, and that we will have accommodations to welcome you on arrival. Use a trusted tour planner such as ourselves and we will get everything setup for you. If luxury is your desire then make sure you book with Juniper to make your dream a reality!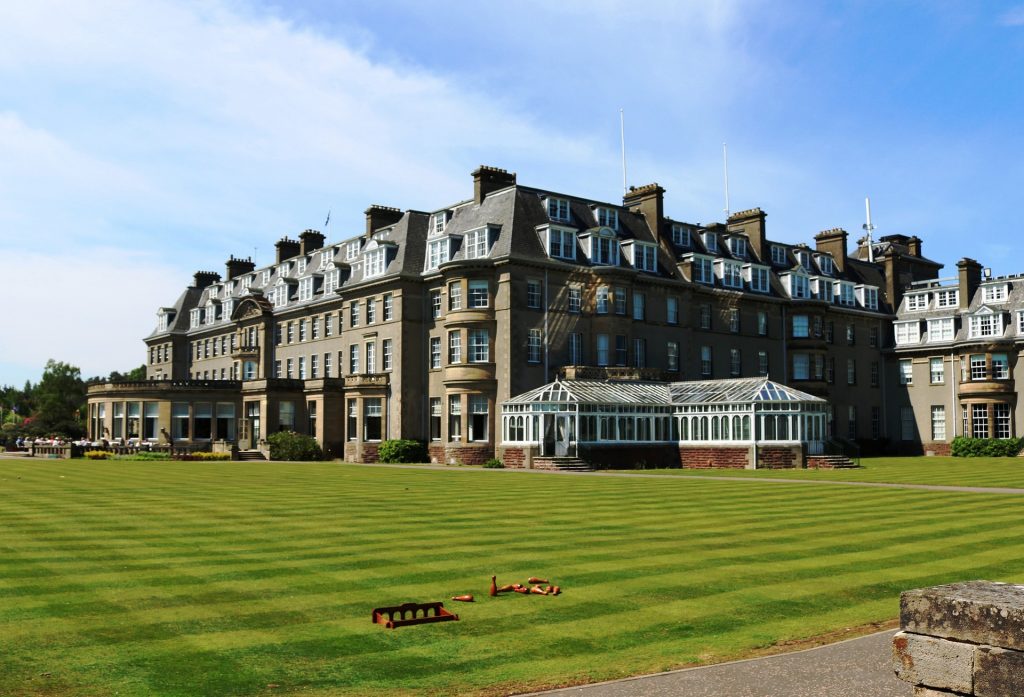 Thanks for checking out Juniper Tours' Scotland Travel blog! We hope you enjoyed your read and if you're looking for more content please check out our other blog posts! If you're looking for help planning your next travel adventure then book a FREE travel consultation with one of our Travel Specialists today!
Schedule a Free Travel consultation today!​