The Best Luxury Hotels in France: A Guide to the Finest Accommodations
The Best Luxury Hotels in France: A Guide to the Finest Accommodations
France has long been synonymous with luxury, and for good reason. Its long history of opulence and refinement, combined with its world-class cuisine, stunning natural beauty, and iconic cultural institutions, make it an ideal destination for those seeking the ultimate in luxury travel experiences. In this blog post, we will be exploring the best luxury hotels in France, from the glittering palaces of Paris to the secluded countryside retreats of Provence. Whether you're looking for an opulent urban getaway, a luxurious ski resort, or a tranquil countryside escape, France offers an array of exceptional accommodations to suit your every need. So, sit back, relax, and join us on a journey through the finest luxury hotels that France has to offer.

Luxury Hotels in Paris
When it comes to luxury hotels, Paris is a destination that has no shortage of opulent accommodations. The city is home to some of the world's most iconic hotels, such as the Four Seasons George V and the Ritz Paris. The Four Seasons George V, situated just steps from the Champs-Elysées, boasts an elegant and refined Art Deco decor, with luxurious amenities including a stunning indoor pool and a Michelin-starred restaurant. Meanwhile, the Ritz Paris is a legendary hotel that has hosted some of the most famous and influential figures in history. Its lavish decor and unparalleled service make it a favorite among luxury travelers, while its famous Bar Hemingway is a must-visit destination for those seeking a truly iconic Parisian experience. Both of these hotels offer an array of unique features and amenities, such as spa treatments, private terraces, and breathtaking views of the city. With their luxurious decor, impeccable service, and unbeatable locations, the Four Seasons George V and the Ritz Paris are just two examples of the many exceptional luxury hotels that Paris has to offer.
Luxury Hotels in the French Countryside
While Paris is a must-visit destination for luxury travelers, the French countryside offers a completely different experience that is equally enchanting. Staying in a luxury hotel in the French countryside, such as a chateau or a historic manor house, is an ideal way to experience the country's natural beauty and rich cultural heritage. Regions like Burgundy, the Loire Valley, and Provence offer an abundance of charming towns, rolling hills, and picturesque vineyards that are perfect for exploring. Among the top luxury hotels in the French countryside are properties such as the Château de la Bourdaisière, a stunning Renaissance chateau located in the heart of the Loire Valley; the La Mirande, a historic mansion in Avignon that boasts a Michelin-starred restaurant and a beautiful garden; and the La Bastide de Gordes, a luxurious hotel nestled in the hills of Provence that offers breathtaking views of the surrounding countryside. These hotels offer not only luxurious amenities and accommodations, but also opportunities for relaxation and outdoor activities such as hiking, cycling, and wine tasting. For those seeking a truly indulgent and rejuvenating getaway, a luxury hotel in the French countryside is the perfect destination.
Luxury Hotels on the French Riviera
The French Riviera is renowned for its glamour, beauty, and exclusivity, and its luxury hotels are no exception. Among the most iconic hotels in the region are the Hotel du Cap-Eden-Roc in Antibes and the Grand-Hotel du Cap-Ferrat in Saint-Jean-Cap-Ferrat. The former, a historic palace set on a pristine private beach, has welcomed everyone from literary giants like F. Scott Fitzgerald to Hollywood royalty like Elizabeth Taylor and Brad Pitt. Meanwhile, the latter, situated on a peninsula overlooking the Mediterranean, boasts a stunning infinity pool, Michelin-starred cuisine, and a world-renowned spa. Both hotels offer the epitome of luxury travel, with impeccable service, opulent accommodations, and a wealth of amenities that include private beach clubs, tennis courts, and yacht rentals. For those seeking the ultimate in indulgence and refinement, a stay at one of these luxurious hotels on the French Riviera is an unforgettable experience.
Luxury Hotels in the French Alps
For those seeking a different kind of luxury travel experience, the French Alps offer a range of luxury ski resorts that are the perfect winter getaway. The picturesque towns of Courchevel and Megève are two of the most popular destinations, offering not only world-class skiing but also charming villages and top-notch luxury hotels. The Chalet Zannier in Megève, for example, is a boutique hotel that offers a cozy and intimate atmosphere, with just twelve rooms and suites. The Cheval Blanc in Courchevel, on the other hand, is a larger and more opulent hotel that offers ski-in/ski-out access, Michelin-starred dining, and an extensive spa. Both hotels offer the epitome of luxury, with exquisite attention to detail and a wealth of amenities that include private hot tubs, outdoor fireplaces, and personalized ski guides. For those who enjoy skiing and snowboarding, a luxury hotel in the French Alps is an excellent choice for an unforgettable winter vacation.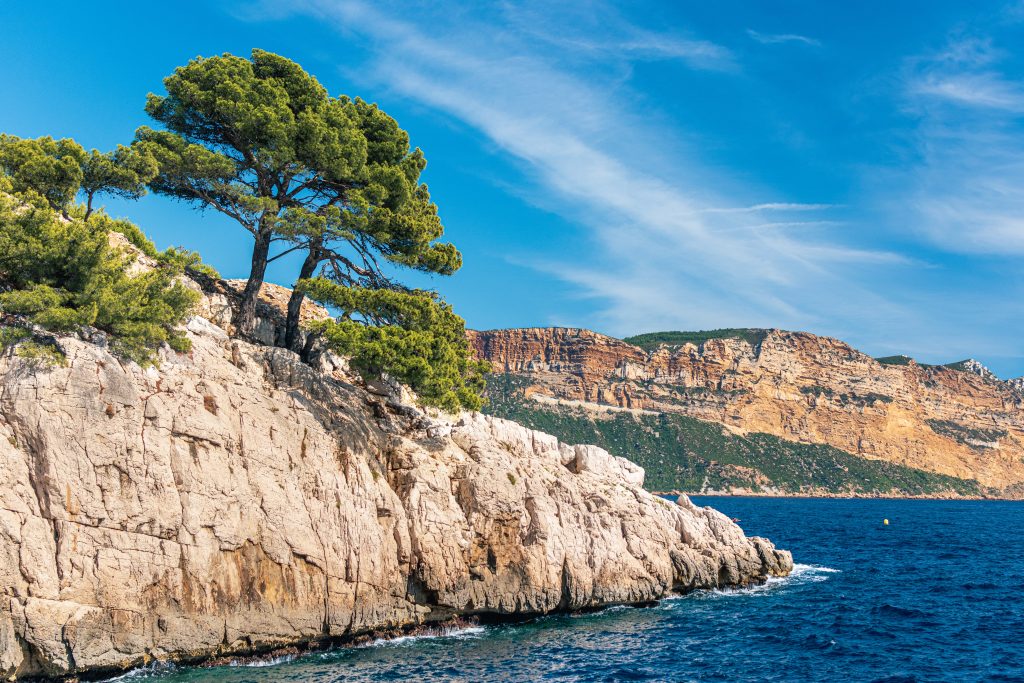 France offers a perfect destination for luxury travel with opulent hotels and resorts that provide impeccable service, world-class amenities, and stunning locations. Whether it's the iconic luxury hotels in Paris, the charming chateaux in the countryside, the glamour of the French Riviera, or the world-class ski resorts in the French Alps, there's something for every luxury traveler. Consider a luxury hotel stay on your next trip to France and trust our travel company to plan the perfect itinerary, with top-rated hotels, exclusive experiences, and customized trips that cater to your every desire.
Thanks for checking out Juniper Tours' Travel blog! We hope you enjoyed your read and if you're looking for more content please check out our other blog posts! If you're looking for help planning your next travel adventure then book a FREE travel consultation with one of our Travel Specialists today!​
Schedule a Free Travel consultation today!​