Stay in a Castle in Scotland with Juniper
Stay in a Castle in Scotland
Scotland, a land of dramatic landscapes, ancient history, and legendary tales, has captured the hearts of travelers for centuries. Imagine yourself transported to a world of grandeur, where turrets touch the sky, and the echoes of centuries-old stories linger in the air. A stay in a Scottish castle promises an experience like no other, where history comes alive, and modern comforts blend seamlessly with the past. Join us as we embark on a journey to discover the allure of staying in a castle in Scotland.
Unveiling the Mystique of Castle Living
Historic Ambiance
From the moment you cross the threshold of a Scottish castle, you're enveloped in an ambiance that harks back to a different era. The stone walls, majestic architecture, and ornate furnishings transport you to a time when kings and queens ruled these lands. Whether you're gazing out of a tower window at breathtaking vistas or relaxing by a roaring fireplace, the castle's historic charm is ever-present.
Modern Comforts
While the ambiance is steeped in history, modern comforts are never far away. Many Scottish castles have been meticulously renovated to provide guests with the utmost luxury and convenience. Lavish bedrooms with sumptuous bedding, well-appointed bathrooms, and state-of-the-art amenities ensure that your stay is nothing short of opulent.
Activities Fit for Royalty
Explore Like a Laird
Wander through sprawling gardens, explore hidden nooks, and traverse grand hallways as you delve into the castle's intriguing past. Some castles offer guided tours, allowing you to uncover the secrets and stories that have shaped their history.
Culinary Delights
Indulge in gastronomic experiences fit for a king or queen. Many castle hotels boast fine dining establishments where you can savor traditional Scottish cuisine prepared with a modern twist. Imagine sipping on a glass of fine whisky as you dine in elegant surroundings, making memories that will last a lifetime.
Castle Destinations to Enchant You
Dunrobin Castle
Nestled on the rugged shores of the North Sea, Dunrobin Castle is a masterpiece of architecture and beauty. Explore its stunning gardens, witness falconry displays, and take in panoramic views of the Scottish coastline. Your stay here promises a perfect blend of history, elegance, and natural splendor.
Balfour Castle
Set on the remote island of Shapinsay in the Orkneys, Balfour Castle offers a truly unique experience. With only a handful of rooms, you'll enjoy an intimate and exclusive retreat. Immerse yourself in island life, explore local heritage, and revel in the tranquility that this secluded castle provides.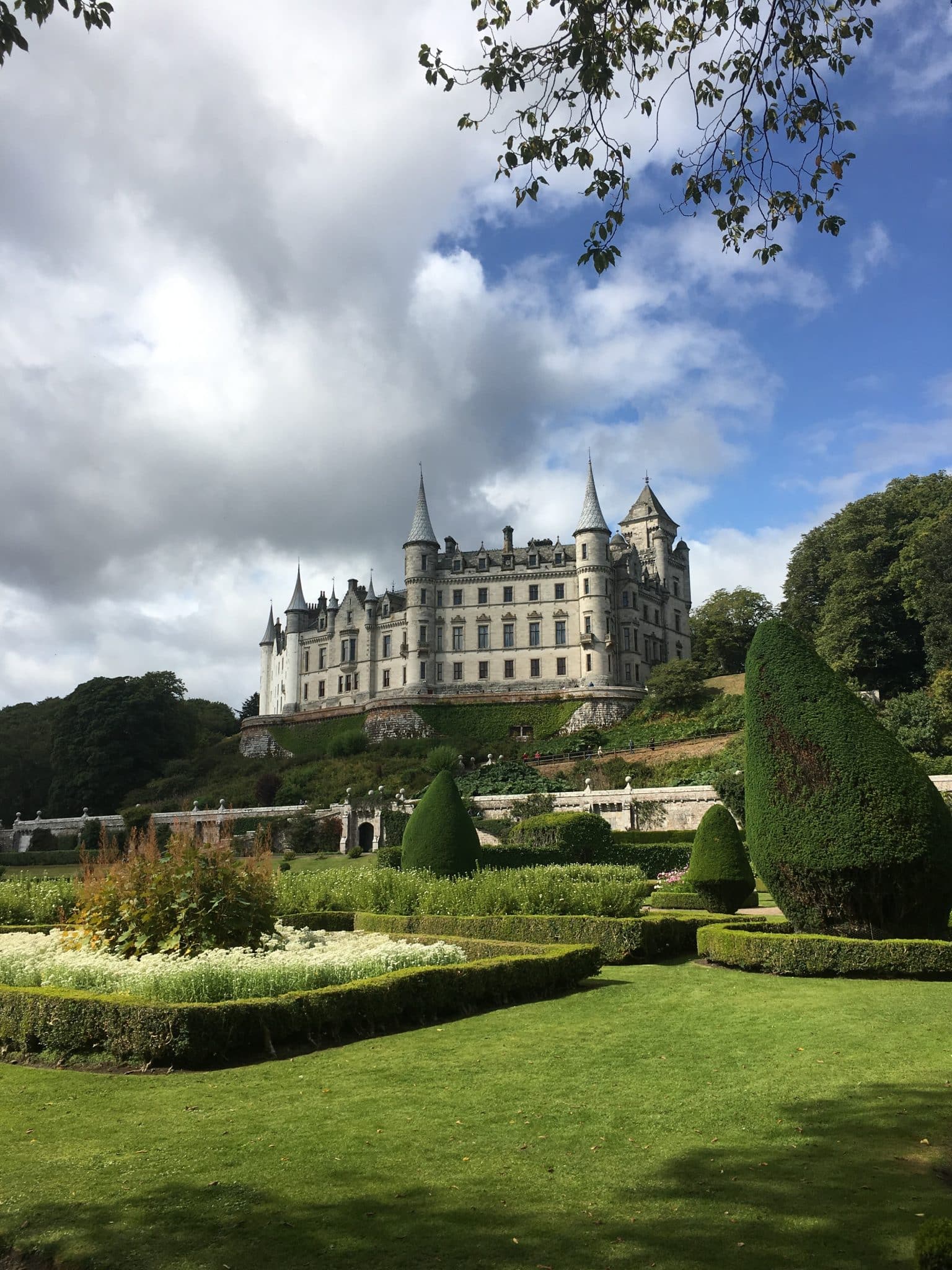 A stay in a Scottish castle is an invitation to step into a world of enchantment, where history and modern luxury coexist harmoniously. Whether you're exploring ancient grounds, indulging in decadent cuisine, or simply soaking in the majestic ambiance, your experience will be nothing short of extraordinary. Let the allure of a castle stay in Scotland captivate your senses and create memories that will stay with you forever. Your castle adventure awaits – book your stay today and embark on a journey through time and elegance in the heart of Scotland.
Thanks for checking out Juniper Tours' Travel blog! We hope you enjoyed your read and if you're looking for more content please check out our other blog posts! If you're looking for help planning your next travel adventure then book a FREE travel consultation with one of our Travel Specialists today!​
Schedule a Free Travel consultation today!​