Relax and Rejuvenate: Unwind in Iceland's Geothermal Spas and Hot Springs
Iceland's Geothermal Spas and Hot Springs
In the heart of Iceland's rugged landscapes lies a treasure trove of natural wonders, offering not just awe-inspiring views, but also a chance to soak away the stresses of everyday life. Welcome to a land where geothermal energy powers not just homes, but also provides the perfect excuse to indulge in some well-deserved relaxation. Join us as we take you on a journey through Iceland's enchanting geothermal spas and hot springs, where tranquility meets the power of nature.
1. Blue Lagoon: The Crown Jewel of Geothermal Luxury
Nestled in a lava field, the Blue Lagoon is perhaps Iceland's most famous geothermal spa. Its milky-blue waters, rich in silica and minerals, create a restorative experience like no other. As you float amid the steam and soothing temperatures, you'll feel the cares of the world melt away. Don't forget to indulge in a rejuvenating silica mud mask, leaving your skin glowing and refreshed.
2. Secret Lagoon: A Hidden Gem of Serenity
Tucked away in the small village of Flúðir, the Secret Lagoon offers a more intimate and authentic experience. Surrounded by natural geothermal hot springs and a charming turf-roofed building, it's the perfect place to unwind and take in the surrounding beauty. As the steam rises from the water, you'll find yourself in a state of pure relaxation, with the sounds of bubbling water and birdsong as your soundtrack.
3. Fontana Geothermal Baths: Lakeside Bliss in Laugarvatn
Located on the edge of Lake Laugarvatn, Fontana Geothermal Baths offer a unique blend of modern spa facilities and ancient Icelandic bathing traditions. You can relax in a series of interconnected outdoor mineral baths, each set at different temperatures. For the more adventurous, take a dip in the lake itself or experience the invigorating sensation of dipping into a hot spring and then plunging into the refreshing cool waters of the lake.
4. Mývatn Nature Baths: Serenity in the North
Nestled in the geothermal wonderland of North Iceland, the Mývatn Nature Baths offer a serene escape surrounded by breathtaking volcanic landscapes. The alkaline-rich waters here are renowned for their skin-healing properties, making it a haven for relaxation and rejuvenation. As you soak in the warm embrace of the baths, you'll be treated to unparalleled views of the surrounding lava fields and the tranquil Lake Mývatn.
5. Reykjadalur Hot Springs: A Natural Oasis in the Highlands
For those seeking a more adventurous soak, a hike to the Reykjadalur Hot Springs is a must. This hidden gem is nestled in the mountains near Hveragerði. After a scenic hike through moss-covered terrain, you'll be rewarded with a series of natural hot springs, where you can relax and take in the untouched beauty of Iceland's highlands.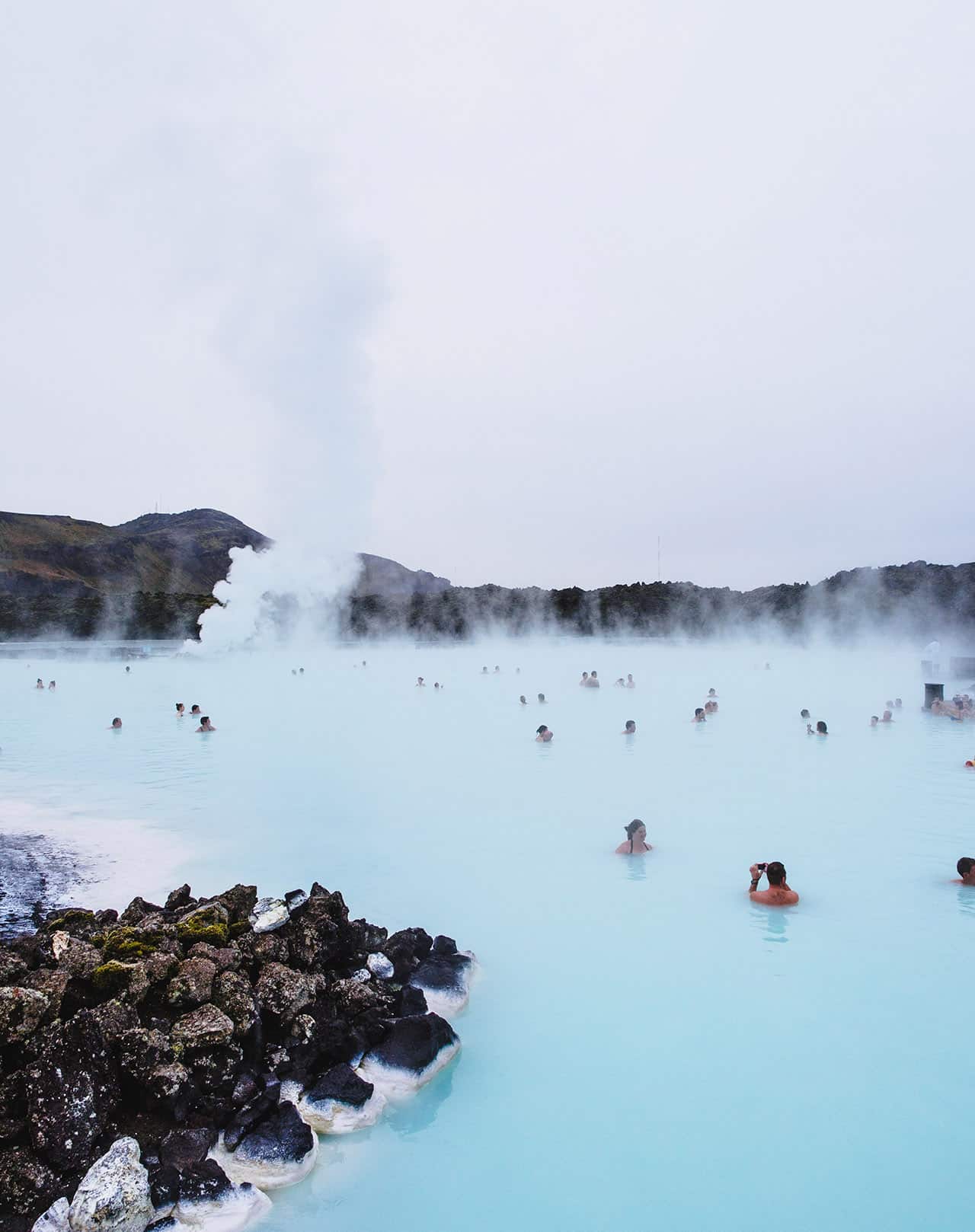 Iceland's geothermal spas and hot springs offer not only a chance to relax and rejuvenate, but also a unique opportunity to connect with the raw power of nature. Whether you're soaking in the Blue Lagoon's luxurious waters or finding serenity at the Secret Lagoon, each experience is a harmonious blend of tranquility and natural beauty. So, let the warm embrace of Iceland's geothermal wonders envelop you, and embark on a journey of relaxation like no other. Your body and soul will thank you for it.
Plan your trip to Iceland's geothermal spas and hot springs with us and let the healing power of nature wash away your cares. Your journey to relaxation and rejuvenation awaits!
Thanks for checking out Juniper Tours' Travel blog! We hope you enjoyed your read and if you're looking for more content please check out our other blog posts! If you're looking for help planning your next travel adventure then book a FREE travel consultation with one of our Travel Specialists today!​
Schedule a Free Travel consultation today!​