A travel story of Vincent & Kelsey's honeymoon in Ireland
Presented by Juniper Tours
It was a lovely honeymoon. We both had an amazing time; the country of
Ireland
is absolutely beautiful and so much better than we expected. The itinerary that you put together was packed full of things for us to do. It really was a great roadmap for us while we were planning out each day of our adventures. The App that you provided also made it very easy to plan everything out there were so many resources in the App. Before we left, I went into google maps and marked out each day's drive and where we wanted to stop for excursions. I printed each of these out to bring with us in the car, but with the App we didn't really need these.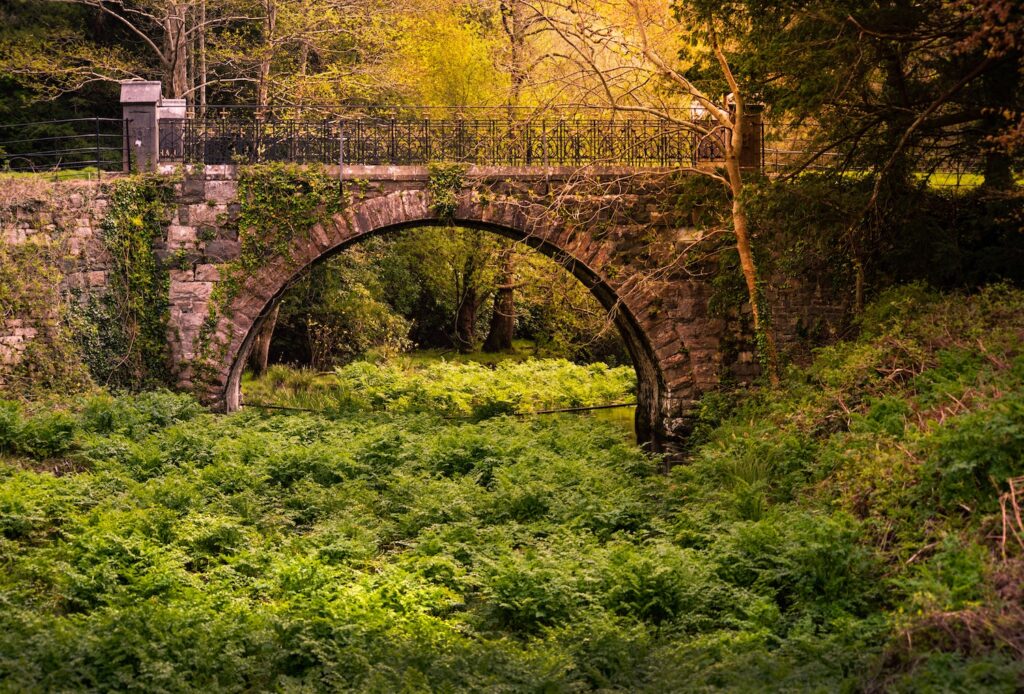 The hotel choices that you picked out for us were very nice, and the staff at each property was always friendly and accommodating. We went to a couple of the restaurants that you recommended, and these too were lovely. The second day, when we got to Kinsale, we stopped for seafood chowder at Blue Haven, and it was the best chowder I ever had. I think I had chowder almost every day for lunch, but nowhere compared to the Blue Haven. I'm speaking for myself of the chowder, and all the seafood for that matter, as Kelsey doesn't eat seafood; but, all the seafood I ate was amazing and so fresh. At the King's Head in Galway, I had a large pot of mussels that were amazing and the largest portion I've ever seen. Kelsey really enjoyed the steaks over there. She said her favorite meal was in Kinsale at Finn's Farmhouse Table (I can't remember if that was one of the restaurants you recommended or not), but it was very tasty there.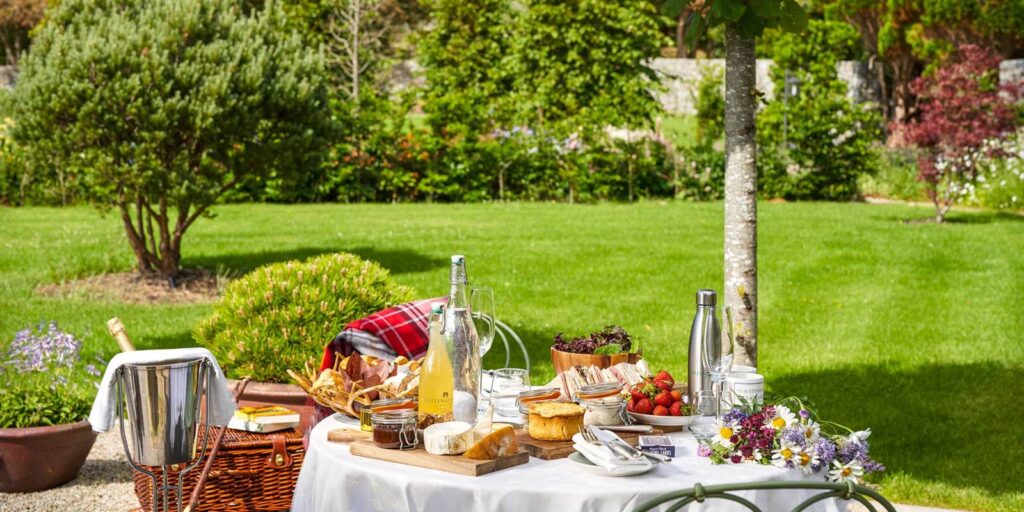 The sightseeing was amazing. The landscapes and views from the top of all the cliffs, forts, and castles were absolutely like something out of a movie or postcard. Starting with Charles Fort: the fort was really cool and we were able to walk around the whole place just the two as we were the only ones there.  At Blarney Castle again there were not a lot of people around (which was the theme for a lot of trips when we did tours or walks, which was very nice). Kels climbed the tower, even though she was getting a little nervous, and attempted to lay on her back and kiss the stone. I was able to kiss it, but Kels was unable to pull herself back enough to reach it. It was a lot harder than I thought it was going to be. The Cliffs of Moher were probably the busiest place we went to, but it was worth it. It was very cold and windy on top, but it was a spectacular sight. In the North, we really enjoyed walking down to the Giants Causeway; those formations were amazing. Unfortunately, the Rope Bridge was closed for repairs, so we couldn't do that.
Driving was definitely an adjustment for the first 30 minutes, then I got the hang of it. It was actually fun driving around the country roads and on the sides of cliffs; I don't think Kelsey thought as much, haha. Definitely driving is the best way to see the country because we physical could go wherever we wanted, and stay at each sight for how long or short we wanted to. We were able to stay longer at certain places and bypass other places if we weren't interested, which we wouldn't have been able to do with a group on a bus. For that reason, we really liked having the rental car. The drive through Killarney National Park and the Ring of Kerry was the best day for me. We were able to stop every so often along the road in the viewing spots and take pics or just relax in the view. Then, on the back side of that trip, coming back through the national park was amazing. The roads were probably the narrowest there that we saw the whole trip, along with high steep cliffs on each side. We had a mountain goat jump down onto the road in front of us as we were coming around a tight corner, which was interesting to say the least. We stopped at the waterfall before exiting the park and hiked around there for a bit. I think that was my favorite spot. All the trees were covered in thick green moss. The dampness of the air, the sound of the waterfall in the background—it was just stunning and such a peaceful spot.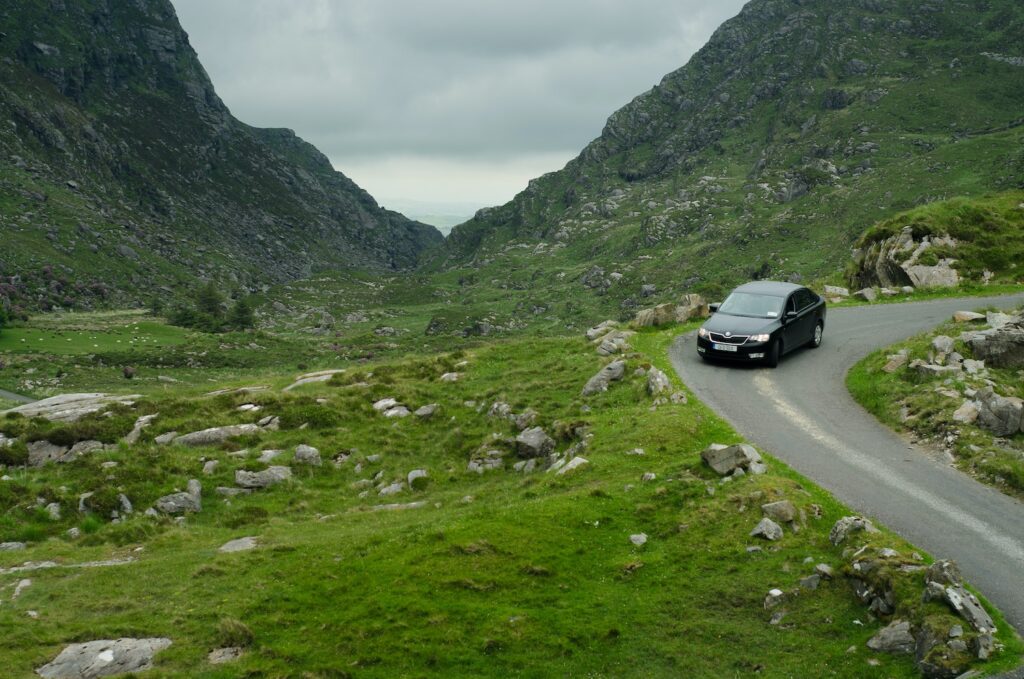 Our favorite hotel, which we said we would go back just to stay there, was Killeavy Castle. The grounds were beautiful, the room was amazing, and the design of the interior was so rustic and inviting, but elegant at same time. I loved how every room had an actual wood fireplace, that was very cool. We ended up doing the bread-making. That was fun; I was the only guy with about 15 other ladies, haha. Kelsey has her grandma's soda bread recipe, but it was fun to see another recipe and another way of cooking it. I would definitely recommend that experience to other couples.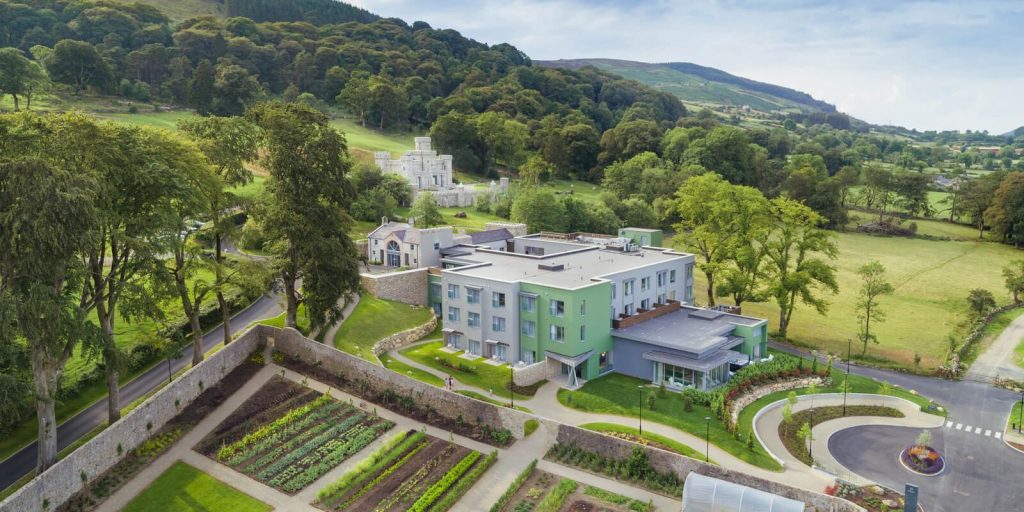 In Derry and Belfast, it was very interesting learning about the Troubles, as Kelsey and I did not have a lot of knowledge about that. We took a walking tour in Derry of the city walls which was eye opening and informative, and the black taxi tour in Belfast was also a great experience. It was impactful to see the walls still standing and the gates that still close at night, along with all the murals and monuments all around. Those two cities and tours I would totally recommend to people. The one city that was not our favorite was Donegal. It just had a weird vibe, like it felt like the town was asleep for the winter. I don't know if that makes sense or not. I don't know if it was just a small town or if it was cause winter, but we did eat at the old castle bar and restaurant, which was very good.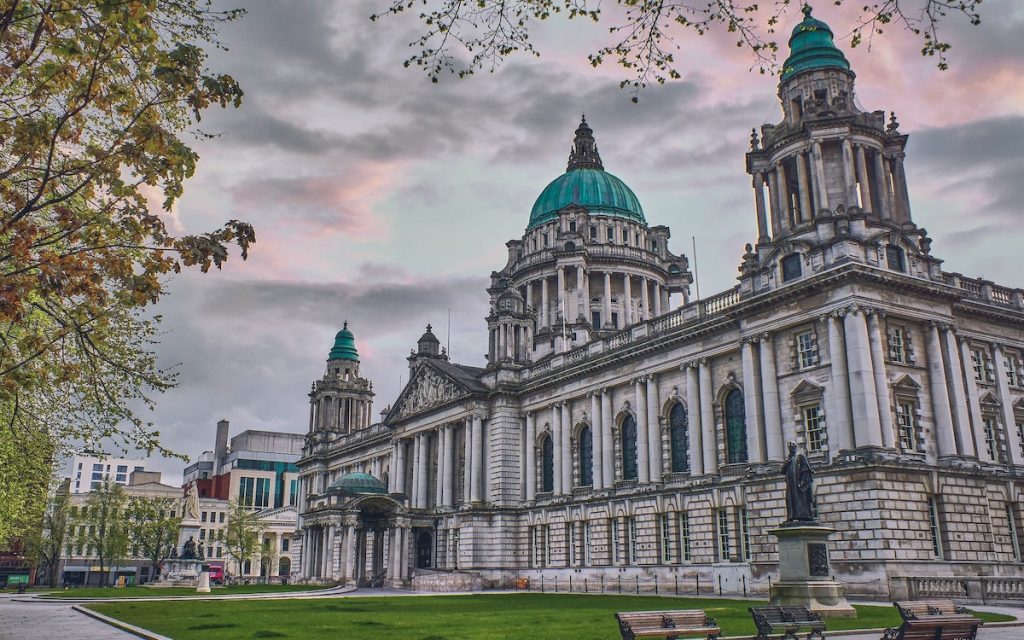 All in all, it was the best trip either of us have taken. It was so different from any other trip we have taken together in the past of just going somewhere warm and sitting on a beach for a couple days. This trip was a new experience for us together, but it was a great experience because of all the legwork that you put in for us planning everything. We thank you very much for putting together a great honeymoon trip for us, it was everything we wanted. We were able to do some sightseeing out in the country, see some castles, some forests and national parks, tour each downtown area and feel like locals, and Kelsey even managed to do some good shopping (which I knew would be the case, haha).
Thank you so much,
-Vincent and Kelsey
Thanks for checking out Juniper Tours' Travel blog! We hope you enjoyed your read and if you're looking for more content please check out our other blog posts! If you're looking for help planning your next travel adventure then book a FREE travel consultation with one of our Travel Specialists today!
Schedule a Free Travel consultation today!​