Icelandic Adventure: Thrilling Activities for Adrenaline Junkies
Icelandic Adventure: Thrilling Activities for Adrenaline Junkies
For adrenaline junkies seeking an epic adventure like no other, Iceland is a playground of thrilling experiences that will get your heart racing and your spirits soaring. From glacial escapades to volcanic expeditions, this land of fire and ice offers an adrenaline-fueled journey that promises to be both unforgettable and exhilarating. In this travel blog, we invite you to step out of your comfort zone and embrace the Icelandic spirit of adventure as we explore some of the most thrilling activities that will make your pulse race and leave you craving more.
Glacier Hiking: Scaling Ice Giants
Embark on an adrenaline-pumping glacier hiking adventure to explore the mighty icy landscapes of Iceland's glaciers. Don crampons and ice axes as you traverse otherworldly blue ice formations, crevasses, and ice caves. The experience of standing atop a glacier, surrounded by the sheer beauty of Vatnajökull or Sólheimajökull, is an awe-inspiring moment that will leave you humbled by nature's majesty.
Ice Caving: A Subterranean World of Wonder
Descend into the heart of Iceland's glaciers and discover the mesmerizing beauty of ice caves. These transient wonders form during the winter months, revealing a kaleidoscope of colors and ethereal light that dance on the ice walls. Exploring these frozen cathedrals is an otherworldly experience that will leave you in awe of nature's artistic prowess.
Whitewater Rafting: Conquering Icelandic Rivers
Get your adrenaline pumping as you take on the thrilling rapids of Iceland's glacial rivers. From the challenging Hvítá River to the scenic East Glacial River, whitewater rafting in Iceland offers a rush of excitement amidst breathtaking landscapes. Be prepared to paddle through adrenaline-pumping drops and swirls, ensuring a wet and wild adventure you won't forget.
Snorkeling at Silfra: Between Two Continents
For a truly unique experience, venture into the crystal-clear waters of Silfra, located in Thingvellir National Park. Snorkeling between the North American and Eurasian tectonic plates in Silfra's fissure is a surreal journey through icy waters that offer unparalleled visibility. This underwater adventure will make you feel like you're floating between two worlds.
Volcano Hiking: Witness Earth's Fiery Fury
Hike to the summit of an active volcano and witness the raw power of Earth's fiery fury. Guided hikes to volcanoes like Mount Hekla and the Fimmvörðuháls Pass offer a once-in-a-lifetime opportunity to peer into volcanic craters and witness the breathtaking landscapes forged by volcanic activity.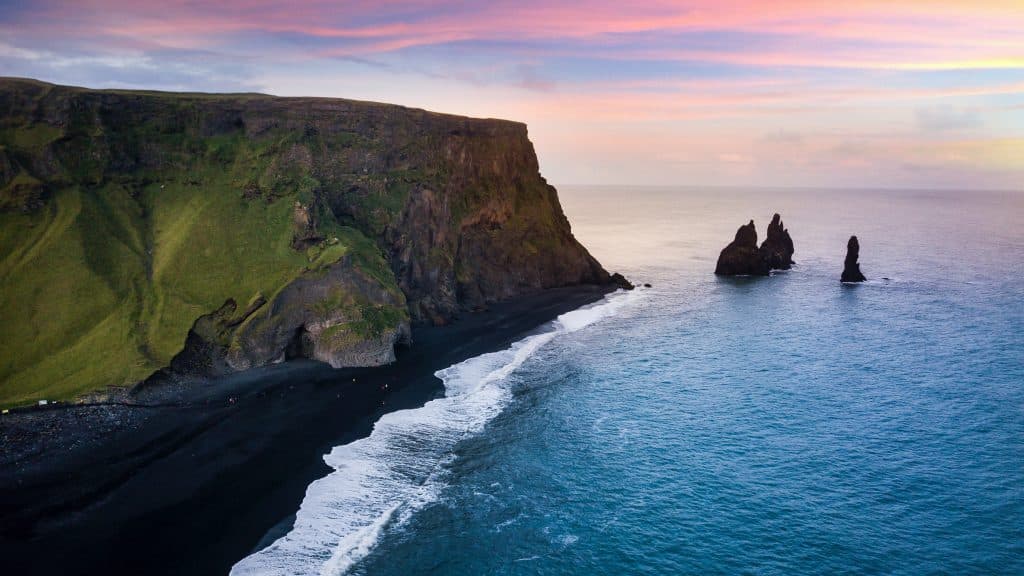 Iceland's rugged and diverse landscapes provide the perfect playground for adrenaline junkies seeking heart-pounding adventure. Whether you're scaling glaciers, rafting through glacial rivers, snorkeling between tectonic plates, or hiking active volcanoes, Iceland's thrilling activities promise an unforgettable experience that will feed your thirst for adventure. So, pack your courage, embrace the spirit of Icelandic adventure, and prepare for an exhilarating journey through the land of fire and ice.
Thanks for checking out Juniper Tours' Travel blog! We hope you enjoyed your read and if you're looking for more content please check out our other blog posts! If you're looking for help planning your next travel adventure then book a FREE travel consultation with one of our Travel Specialists today!​
Schedule a Free Travel consultation today!​