Ireland & Scotland Self Drive Tours
Ireland & Scotland Self Drive Tours
Are you a travel enthusiast seeking to explore the majestic landscapes and rich histories of Ireland and Scotland? Look no further! Our self-drive tours are tailored to bring you the best of both worlds, combining the rugged beauty of Ireland and the enchanting allure of Scotland into a single unforgettable journey. In this guide, we dive into the captivating details of our "Ireland and Scotland Self-Drive Tours," designed to offer you a seamless, immersive, and memorable experience.
Why Choose Self-Drive Tours?
Embarking on a self-drive adventure provides the freedom to explore at your own pace, discover hidden gems, and create your own unique itinerary. With the convenience of a rental car and carefully curated routes, you'll be able to navigate the open roads of these two captivating countries with ease.
Ireland's Highlights Await You
Dublin Delights: Start your journey in the vibrant capital of Ireland. Explore historic Trinity College, embrace the lively atmosphere of Temple Bar, and immerse yourself in the city's literary legacy.

Ring of Kerry Marvels: Venture through the famous Ring of Kerry, revealing stunning coastal views, charming villages, and the awe-inspiring Skellig Islands.

Cliffs of Moher Majesty: Witness the dramatic cliffs that plunge into the Atlantic Ocean, offering breathtaking panoramas and a truly humbling experience.

Galway & Connemara Charms: Discover the artistic and bohemian vibes of Galway before venturing into Connemara's unspoiled wilderness and serene lakes.
Scotland's Enchanting Escapes Beckon
Edinburgh's Elegance: Begin your Scottish adventure in the historic city of Edinburgh. Explore the grandeur of the Edinburgh Castle and stroll along the Royal Mile, soaking in the city's rich heritage.

Highland Beauty: Journey into the Scottish Highlands, where you'll be greeted by majestic mountains, serene lochs, and the legendary Loch Ness.

Isle of Skye Wonders: Traverse the iconic Isle of Skye, where rugged landscapes meet ancient castles and mythical tales, offering a truly magical experience.

Stirling & Loch Lomond: Uncover the history of Stirling, home to the iconic Stirling Castle, before relishing the tranquility of Loch Lomond's stunning shores.
Creating Your Dream Itinerary
Our self-drive tours offer flexibility in crafting your own itinerary. With a mix of guided recommendations and insider tips, you can customize your journey to align with your interests, whether it's history, nature, culture, or culinary experiences.
Why Opt for Our Self-Drive Tours?
Convenience: We handle the logistics so you can focus on the experience. From rental car arrangements to accommodations, we've got you covered.

Expertise: Our team has meticulously designed these routes to ensure you don't miss out on any of the must-see attractions or hidden gems.

Flexibility: With the freedom to explore on your terms, you can spend more time in places that resonate with you and adapt your itinerary as you go.

Local Insights: Gain access to local insights, off-the-beaten-path recommendations, and authentic experiences that only insiders can offer.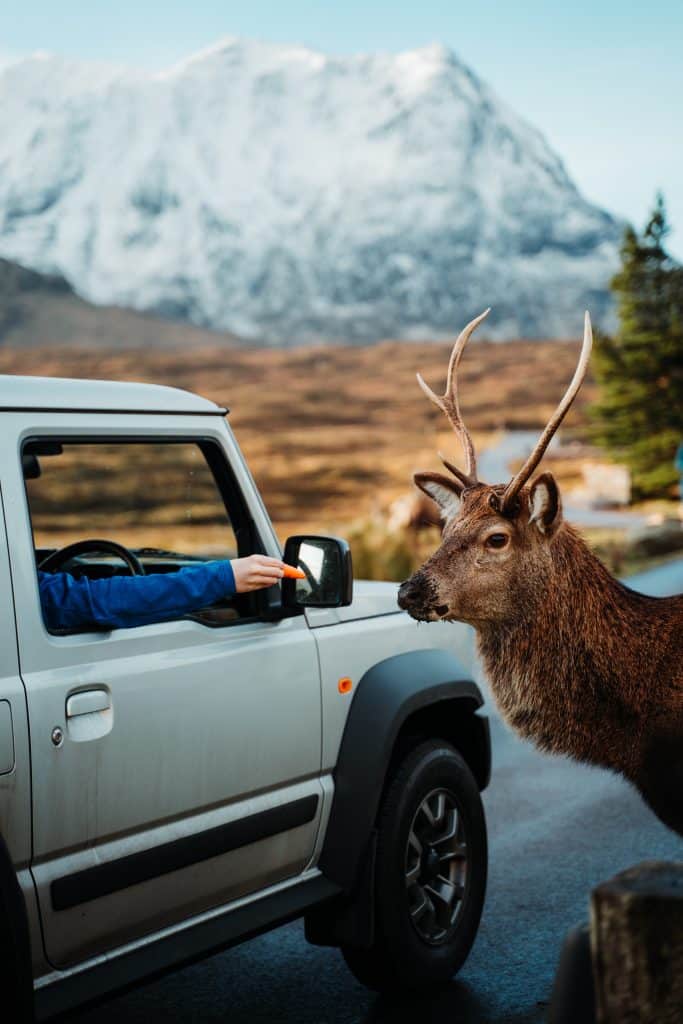 Embarking on an Ireland and Scotland self-drive tour promises an adventure of a lifetime. With a harmonious blend of captivating landscapes, rich history, and warm local cultures, these two nations offer a tapestry of experiences waiting to be explored. Whether you're drawn to Ireland's charming villages or Scotland's rugged beauty, our self-drive tours are your passport to an unforgettable journey. So, buckle up and get ready to discover the magic of Ireland and Scotland on your terms. Start planning your adventure today and let the open road lead you to extraordinary memories.
Thanks for checking out Juniper Tours' Travel blog! We hope you enjoyed your read and if you're looking for more content please check out our other blog posts! If you're looking for help planning your next travel adventure then book a FREE travel consultation with one of our Travel Specialists today!​
Schedule a Free Travel consultation today!​