Is Scotland a Good Honeymoon Destination?
Is Scotland a Good Honeymoon Destination?
When it comes to planning the perfect honeymoon, Scotland might not be the first destination that comes to mind, but this breathtaking country offers an abundance of romantic experiences that are sure to create unforgettable memories for newlyweds. From fairytale castles to stunning landscapes and charming cities, Scotland has all the ingredients for a magical and intimate escape. In this travel blog, we explore why Scotland is an excellent choice for couples seeking a romantic and unique honeymoon destination.
Charming Castles and Historic Romance
 Step back in time and immerse yourselves in Scotland's rich history by staying in a fairytale castle. Scotland is dotted with castles that exude a romantic ambiance, with their majestic towers and picturesque surroundings. From Edinburgh Castle to Eilean Donan Castle and beyond, these historic landmarks provide an enchanting backdrop for your honeymoon.
Idyllic Landscapes and Adventure for Two 
Scotland's landscapes are nothing short of breathtaking, offering a perfect setting for romance and adventure. Explore the rugged beauty of the Scottish Highlands, where mist-covered mountains and serene lochs provide a sense of tranquility and seclusion. Take romantic strolls along the stunning coastline or venture into the Isle of Skye for a romantic road trip that will leave you in awe of nature's wonders.
Cozy Retreats and Whisky Tasting
Scotland's boutique hotels and cozy bed and breakfasts offer intimate retreats for couples seeking a private and romantic escape. Warm up by a crackling fireplace, indulge in sumptuous Scottish cuisine, and don't miss the chance to sample Scotland's famous whisky together, creating cherished memories over a shared dram.
Vibrant Cities and Cultural Experiences
Edinburgh and Glasgow, Scotland's vibrant cities, offer a unique blend of culture, history, and contemporary delights. Explore Edinburgh's charming cobbled streets and visit the iconic Edinburgh Castle. Enjoy romantic walks through beautifully landscaped gardens, such as the Royal Botanic Garden, or share a moment atop Arthur's Seat, where breathtaking panoramic views of the city await.
Stargazing and Northern Lights 
Scotland's dark skies provide an excellent opportunity for stargazing with your loved one. Whether you're in a remote Highland retreat or on the Isle of Skye, the lack of light pollution allows you to marvel at the brilliance of the night sky. And if you're visiting during the winter months, there's a chance of witnessing the mystical Northern Lights, creating a truly unforgettable experience.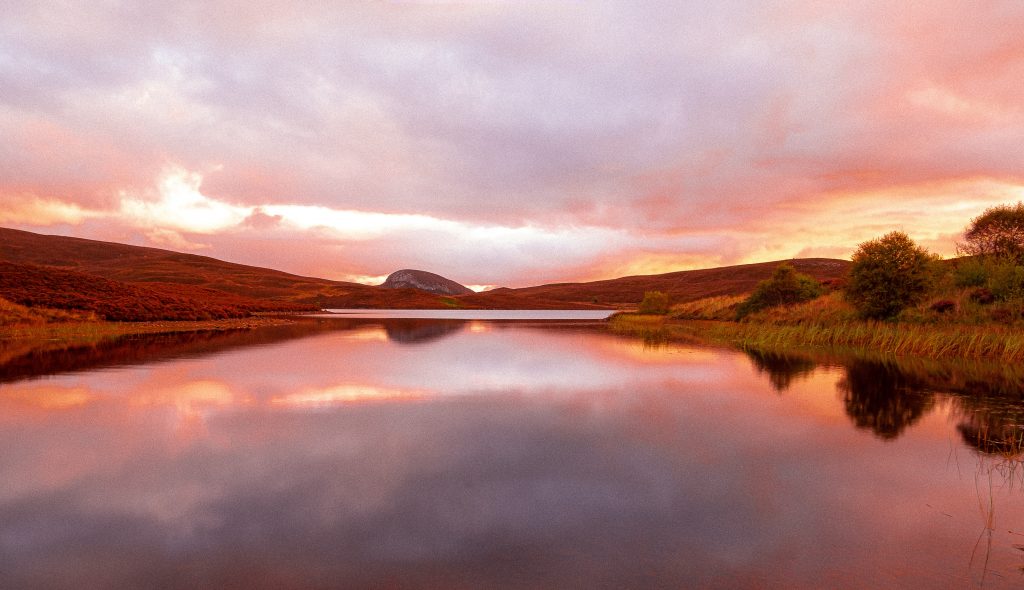 Scotland may not be the most obvious choice for a honeymoon destination, but its charm, history, landscapes, and romantic experiences make it an exceptional choice for couples seeking an unforgettable getaway. From wandering hand-in-hand through fairytale castles to embracing each other amidst the stunning Scottish scenery, your honeymoon in Scotland will be an enchanting and intimate journey, creating a foundation of love and cherished memories that will last a lifetime.
Thanks for checking out Juniper Tours' Travel blog! We hope you enjoyed your read and if you're looking for more content please check out our other blog posts! If you're looking for help planning your next travel adventure then book a FREE travel consultation with one of our Travel Specialists today!​
Schedule a Free Travel consultation today!​