There's Still Time for an Unforgettable Summer Trip to Italy in '23
There's Still Time for an Unforgettable Summer Trip to Italy in '23
Are you daydreaming about an unforgettable Italian summer getaway? Well, we have fantastic news for you! Despite the calendar flipping over to 2023, there is still ample time to plan and embark on an incredible journey to Italy this summer. Whether you're drawn to the sun-drenched Amalfi Coast, the historical wonders of Rome, or the romantic canals of Venice, Italy promises to make your summer vacation dreams come true. Read on to discover why there's no better time than now to book your '23 Italy summer trip.
Beat the Rush
While the peak summer travel season may have already begun, there's no need to worry. By planning your trip to Italy in '23, you can take advantage of the post-peak period when crowds thin out, allowing you to explore famous landmarks, charming towns, and hidden gems without the usual hustle and bustle. It's your chance to experience Italy at your own pace and savor the authentic atmosphere without feeling overwhelmed.
Ideal Weather
Italy's summer is renowned for its warm and sunny weather, making it the perfect time to indulge in the country's outdoor delights. Imagine sipping a refreshing Limoncello while basking under the Mediterranean sun on the Amalfi Coast, or wandering through picturesque vineyards in Tuscany as the gentle breeze caresses your skin. Embrace the vibrant energy of Italian cities and relish the opportunity to dine al fresco, savoring mouthwatering cuisine in charming piazzas.
Festivals and Events
Italy is known for its lively festivals and events that take place throughout the year, and summer is no exception. From historical reenactments and music festivals to colorful street parades, you'll have the chance to immerse yourself in the vibrant Italian culture. Witness the Palio di Siena, a thrilling horse race held in Siena's historic square, or dance the night away at the Festa del Redentore in Venice, where fireworks light up the sky in celebration. These events offer a unique opportunity to engage with locals and witness Italy's rich traditions firsthand.
Unmatched Beauty
Italy is a treasure trove of natural and architectural wonders that will leave you awe-inspired. From the breathtaking Amalfi Coast to the ancient ruins of Pompeii, from the iconic canals of Venice to the artistic masterpieces of Florence, every corner of Italy holds something remarkable. Explore the enchanting countryside of Tuscany, dotted with rolling hills and charming villages, or discover the rich history and grandeur of Rome, home to iconic landmarks such as the Colosseum and Vatican City. Italy's diverse landscapes and cultural heritage ensure that every moment spent here is a feast for the senses.
Personalized Experiences
With the summer availability still open for '23, you have the opportunity to craft a truly personalized and tailor-made experience. Consult with our travel experts who will curate a bespoke itinerary, taking into account your preferences, interests, and desired activities. Whether you're a history buff, a food lover, or an adventure seeker, we'll ensure that your journey through Italy is customized to exceed your expectations.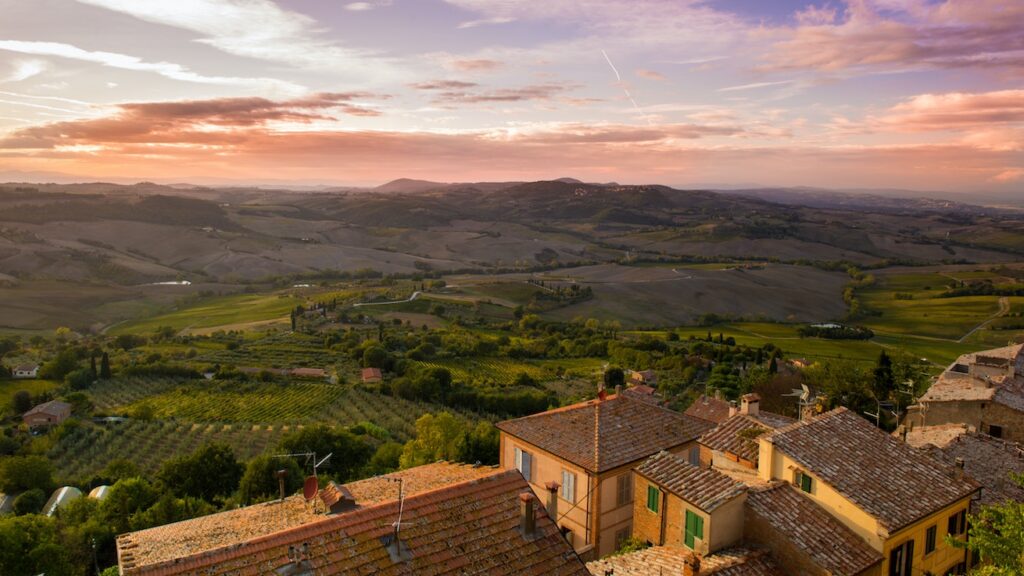 Italy's allure is timeless, and there's no better time than now to plan your summer trip for '23. Be it the captivating landscapes, the rich history, the tantalizing cuisine, or the warm hospitality of the Italian people, the experiences that await you are nothing short of magical. Don't miss the chance to create unforgettable memories in Italy this summer. Contact our travel experts today to unlock the possibilities and embark on a journey that will leave you spellbound.
Thanks for checking out Juniper Tours' Travel blog! We hope you enjoyed your read and if you're looking for more content please check out our other blog posts! If you're looking for help planning your next travel adventure then book a FREE travel consultation with one of our Travel Specialists today!​
Schedule a Free Travel consultation today!​