All you need to know about Traveling to Italy
Presented by Juniper Tours
Travel to Italy and explore its rich art heritage, vibrant culture, and delectable national cuisine. Italian cuisine is respected around the world, and if you travel around Italy, you will discover each region has their own delicate Italian cooking styles. From the canals of Venice to the hills of Tuscany, we explored pockets of authentic Italy that have made the country classic. Juniper Tours bring you into the heart of real Italy in a way no one else can. 
Whether you have a weekend to wander Rome's cobbled streets, or a month to travel across Italy, we want you to make the most of your time and see the best Italy has to offer. Whether you plan to trek through gorgeous Cinque Terre or a roaring bike adventure through Tuscany, you are going to love our trips in Italy. On Juniper's Italian tours, you will experience Italy at its best. It is tough choosing where to go, but thankfully, several of our Italy tour packages include several different, distinctive areas, such as Venice, Florence and Rome, as well as Florence, Tuscany, and the Italian Riviera.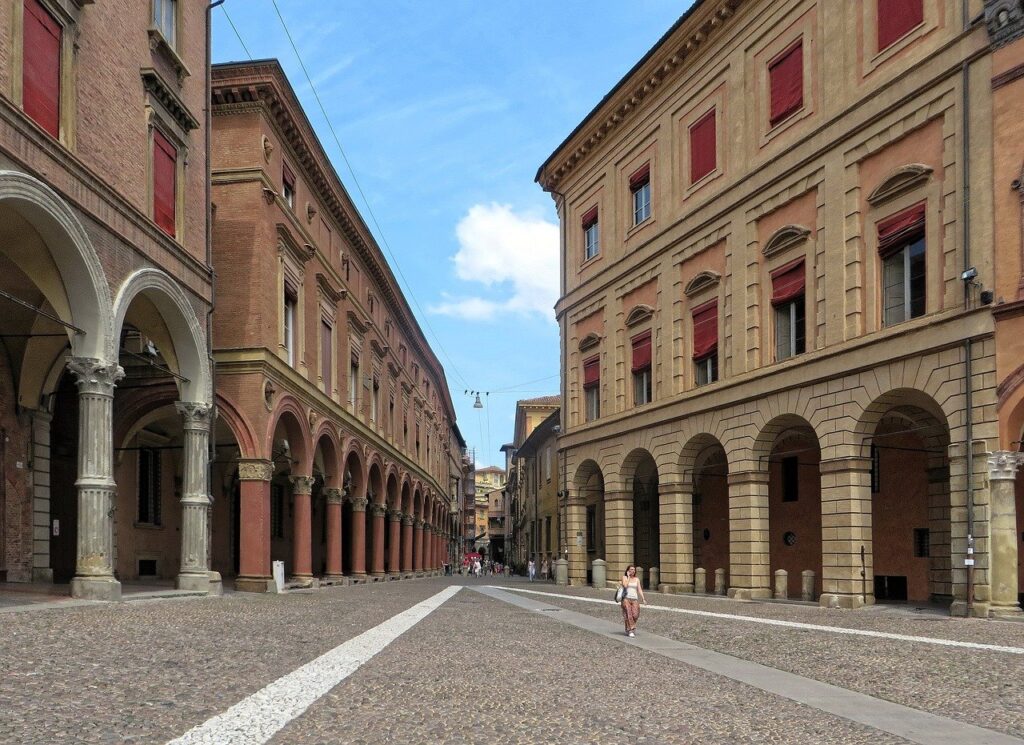 For a country that will charm you with its wines, fulfill you with its culinary prowess, and impress you with its charm and beauty, there is nothing like having an Italian Honeymoon. Italy is an amazing destination for honeymooners and occasional travelers looking to experience the amazing world of food, culture, and love. Between its breathtaking scenery, idyllic small towns, and charming cities with great dining scenes, Italy has it all. It is the perfect destination for honeymooners & romantic travelers. Italy is going to enchant you wherever you look, and luckily, a lot of the most fabulous destinations in the country can be combined for maximum enjoyment during your stay.
Cruise through the watery canals of Venice, take wine tastings and vineyard tours with the love of your life in Tuscany, have romantic dinners on the Amalfi Coast, or read Romeo and Juliet at a pretty modest bed & breakfast in Verona! The best Italian honeymoon destinations are those where your fantasies become reality. It's not difficult to fall deeper in love with this unique region, but planning an Italian honeymoon itinerary can be difficult. Juniper's luxurious Italian honeymoon tour offers cities overflowing with culture, miles of gorgeous coastline, and world-class food and wine. Florence is also walkable, packed with great food, less overwhelming than the busy Rome, and near tons of romantic day trips, making it an ideal add-on for any Italian honeymoon.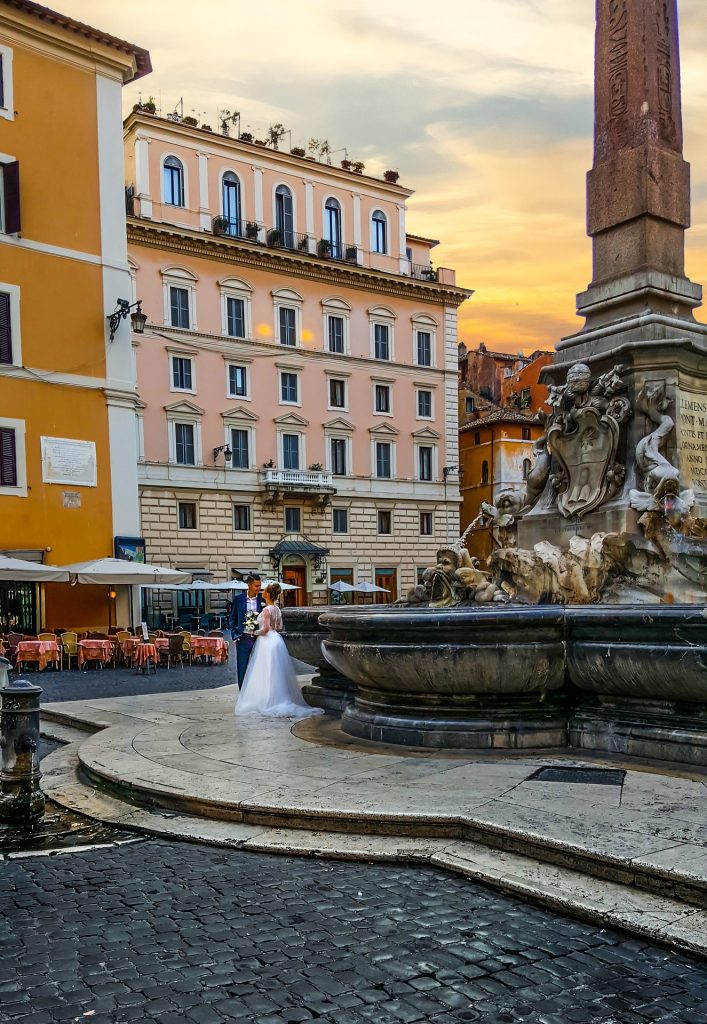 If you have just a single day to spend on the Amalfi coast, chances are that the places you want to see first are the highlights of the region, which are the towns of Positano, Amalfi, and Ravello. Personally, and Gabi. Juniper believes that the best way to navigate the Amalfi Coast is to begin in Sorrento, while it is not officially part of Costiera Amalfitana, is a scenic seaside city that is well worth seeing. 
One of the most common questions when visiting the Amalfi Coast is how many days is enough to see the Amalfi Coast, and how best to incorporate it into a wider Italian itinerary. Ideally, you will want to have at least two to three days to see the highlights of Amalfi Coast, giving you ample time to visit a couple different villages every day, take a few sightseeing walks in the region, or spend some time at the beaches. 
If you do not absolutely have to be on the beach or swimming, then one of the best times to visit the Amalfi Coast without crowds is in shoulder season — either in the first half of April or in late October-early November. The best months to visit would be September or October, when temperatures are still warm enough for swimming and the crowds are less. 
Ferries depart throughout the high season, so if you would like to take the ferry from the Italian Amalfi coast all the way down to Amalfi alone for a day, Positano all the way down to Capri for the day, or somewhere else in between, that is just a short 20-30 minute hop on a boat.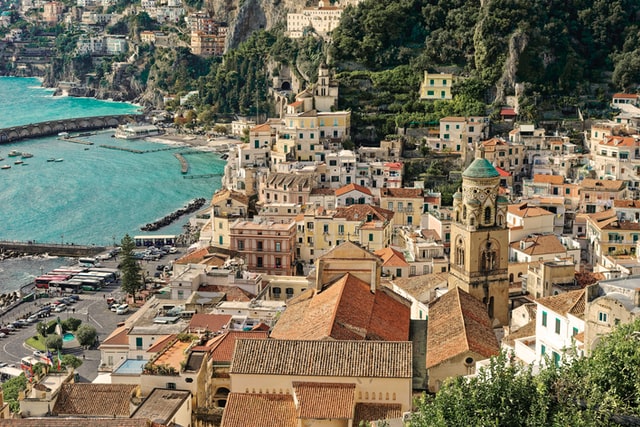 In Italy you can see the major cities in 3 or 4 days, but I recommend a minimum of 5 days for visiting Tuscany. This will let you not only see all of Tuscany's best-known cities, but you can also see Tuscany's stunning countryside as well. Finish off this half-day trip with the merenda de Toscana, tasting typical wines and snacks from the region, then head back to Montecatini.
Today, the Tuscany region offers travelers plenty of options, from grand Florence, historic Siena, the tranquil rural towns of Tuscany, or coastal villages along the Mediterranean. Anyone who has never visited Tuscany, or wants to easily explore the region, may want to choose a guided tour that will make it easy for them to travel around the cities of art in Tuscany, like Florence, Siena, Pisa and Lucca, as well as other famous areas in the region, like the Chianti, Val d'Orcia, and Maremma. Your guide will assist with any planning after your trip, leaving you fully equipped for the journey ahead.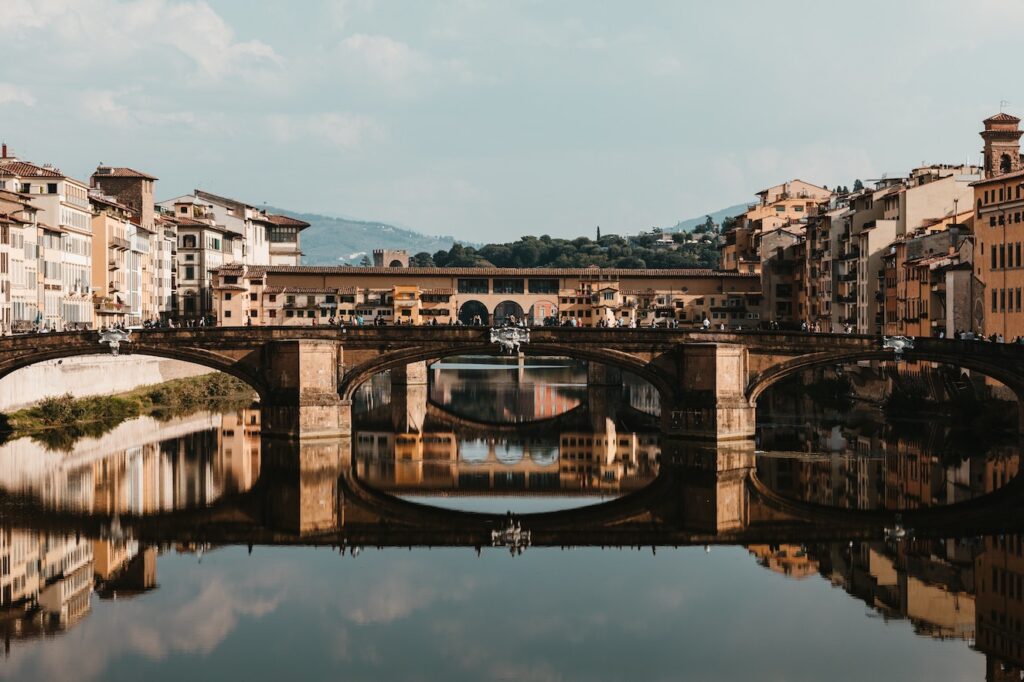 If you are planning on traveling to Italy and you want to see the best cities that Italy has to offer, but still have some time for spontaneous activities and relaxation, then visit the "Big 3" (Florence, Rome, and Venice). With this Italian road trip, you will have plenty of time to see all these three cities, as well as adding in one more impressive destination, the seaside towns of Cinque Terre. From the Sistine Chapel in Rome to eclectic artists districts in Venice, this trip is ideal for travelers looking to take in the highlights of Italy at a laid-back pace. 
Prepare to be charmed by Rome's Sistine Chapel, Florence's Cathedral Square, the canals and bridges of Venice, and more in this Italy itinerary. Our Venice trip begins at the water's edge of romantic Venice, where you will enjoy a boat cruise along the Grand Canal and marvel at Gothic and Renaissance architecture. We are committed to providing the most unique, highest-quality travel experiences possible, and we think you will love this tour to Italy that includes the "Big 3"; Venice, Rome, and Florence.
One of the best, most celebrated Italian wine regions, Veneto has a spectacular array of reds and whites. Northeastern Veneto is one of the most prolific wine regions in Italy, and is most famous for producing the sparkling wine Prosecco. Northern Italy includes Franciacorta, one of the two bubbly regions in the country; this scenic wine region is a relative secret, largely untapped by non-Italian tourists. In southern Italy, we find Campania, the most visited wine region of the southern part of Italy. 
The vast, fertile region of Emilia-Romagna, which covers almost the entire Central Italian area, from east to west coast, is one of Italy's oldest wine producing regions. Located in the fertile north region of Italy, the Emilia-Romagna has over 55,000 hectares in grapevines, producing some of Italys best wines. A web of artistic cities and charming small villages, Emilia-Romagna is an Italian farming hub and is also one of the country's most fertile regions. Wines from Romagna are made with grapes such as Sangiovese, Trebbiano, and Albana, and are highly respected, appearing on wine lists across Italy. 
The best-known wine from Emilia is Lambrusco, with 50 million bottles produced each year around Modena and Reggio Emilia. Located in Southern Italy, wine production in Basilicata is tiny in comparison with the better known regions. This southern region has gained in popularity due to the quality wines produced from its native grapes. 
White wines of the grape variety Praise blanche, which originates in this region, are growing in popularity. For one thing, Sardinia is the only Italian region where more beer is produced — and consumed — than wine. 
Tuscany is Italy's oldest wine-producing region, dating to the eighth century B.C., and its wines are typically blended with the sangiovese grape, which is its indigenous varietal. Sardinia may look like a spat-upon picture of Sicily — considering that it is a similarly-sized Italian island — but this Italian wine region has quite a unique portfolio. DOCG wines are located in 15 different regions, but the majority are concentrated in Piedmont, Lombardia, Veneto, and Tuscany.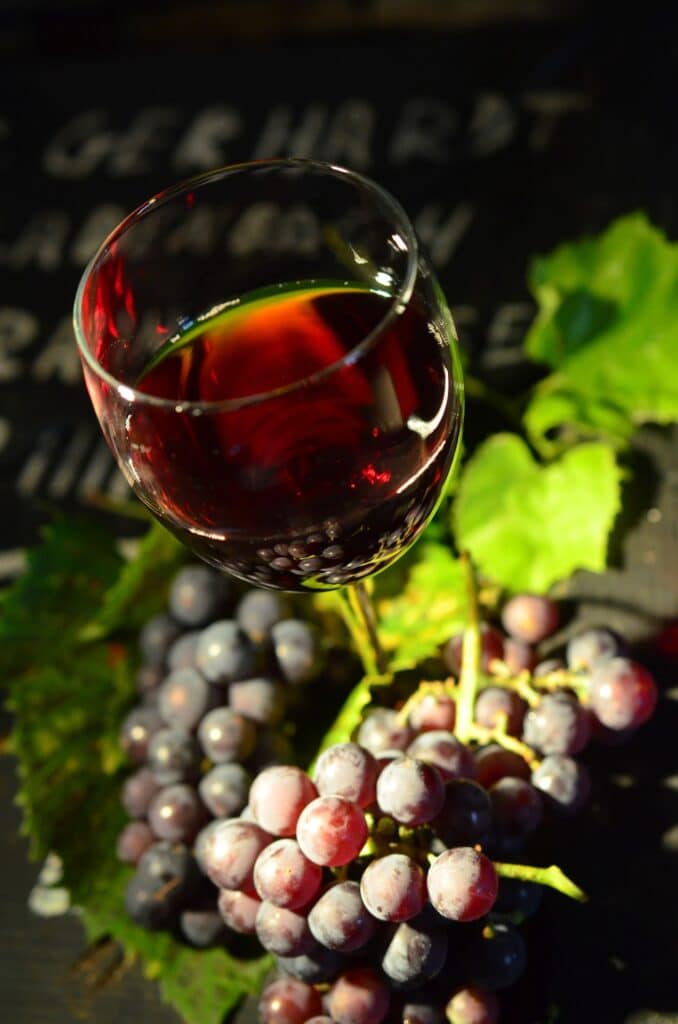 With our Italy tours, we do everything possible to enrich your life with some exciting experiences of wine and food in Italy. We create luxury food & wine tours in Italy designed to suit your unique tastes. After tasting Italian wines and foods during your next vacation, you will come to understand you will never get enough of Italy, and that there are endless options for enjoying the country. There is a lot more – food and wine are integral parts of an authentic luxury Italian Tour.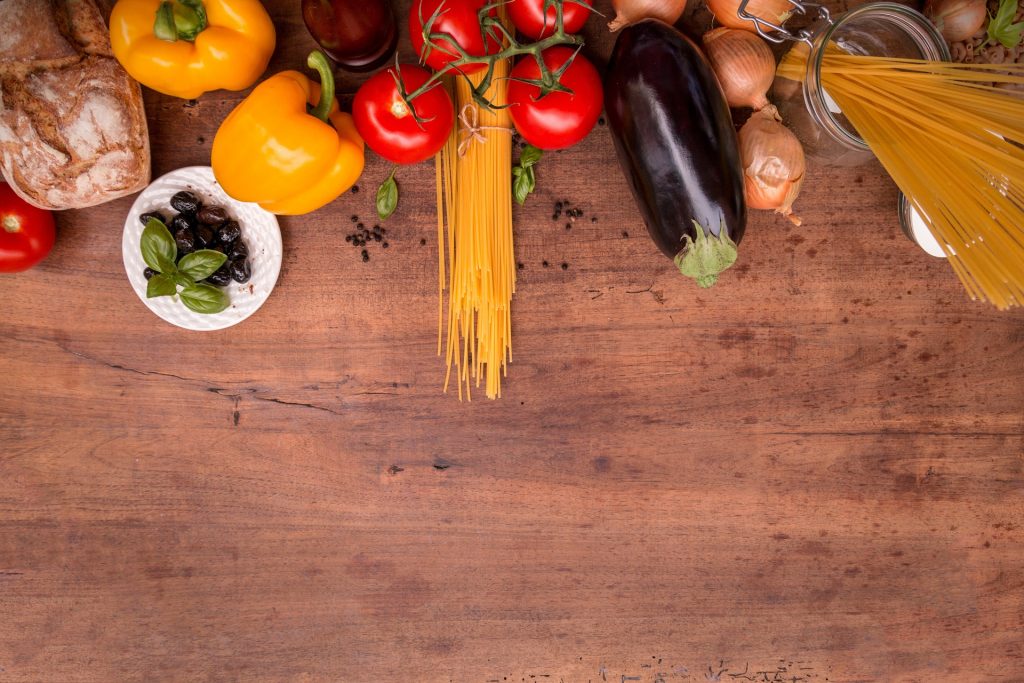 The artisans of the luxury tour immerse yourself in the ultimate luxury that defines Italy, helping you to understand why this country will continue to fascinate for thousands of years. Incredible history, celebrated food, and iconic cities are just some of what you can expect on a luxury Italy trip. When it comes to luxurious Italian travel, there are very few destinations that compare with Rome.  
Detour into fascinating regions of Italy visited by locals in independently guided trips to the breathtaking Amalfi Coast, the alpine-like Lake Como, trendy Milan, wine-laden Tuscany, sun-drenched Sicily, and stunning Aeolian Islands. Italy sums up the best of European travel in ways no other destination does. Italy is a huge country, and we want you to experience it just as you would want. If you are considering custom, private travel in Italy, allow our experienced travel designers to truly tailor-make your luxurious getaway from beginning to end.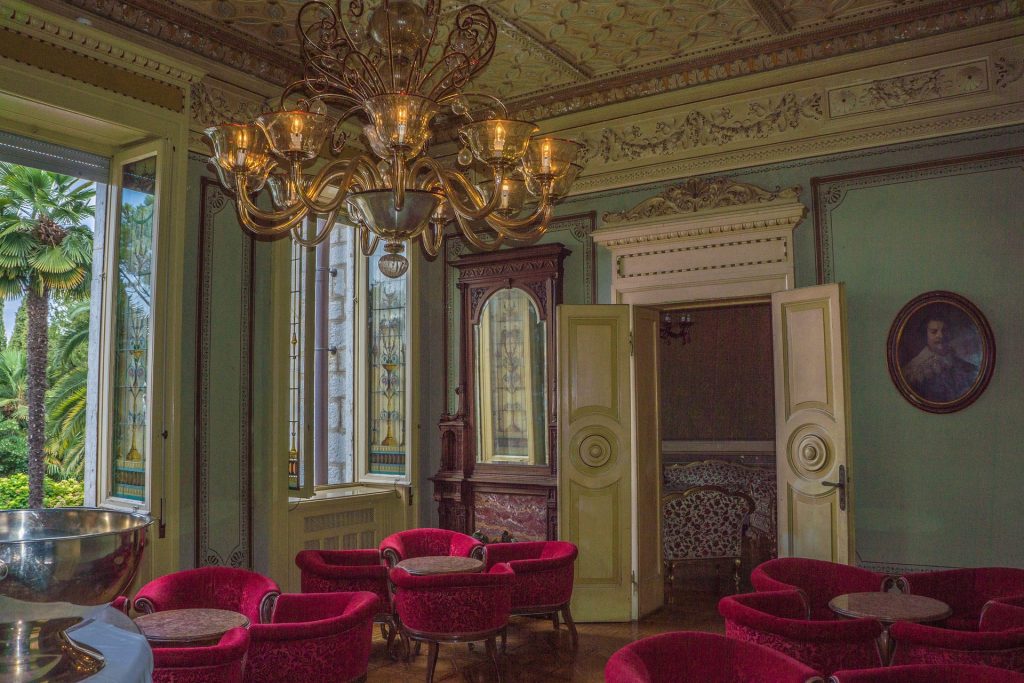 The country of Italy has over 400 islands – while Sicily, Sardinia, and Capri may be the most well-known, there are plenty of others out there that are worth exploring. From well-known islands such as Capri or Sicily, to largely undiscovered spots such as Filicudi or Sao Nicola, the Tremiti islands have some of the finest food, beaches, and Mediterranean magic found in Sardinia. 
Yet Sardinia, the second largest Italian island (after Sicily), is a preferred destination for summer holidays among many Italians on the mainland. Sicily and Sardinia are two of Italy's largest islands, offering as much great food, wine, sun-drenched beaches, and history as one can ask for. When you are looking at the map, Sardinia is right at the very end of the famous Italian boot. 
Most of Sardinia is bordered by golden sand, with beaches along its south and west coast equally spectacular. The Italian island of Sardinia has some of the finest beaches with white sand, surrounded by turquoise waters and a cove. Italy also boasts some of the world's finest natural landscapes, from Italian alpine mountains, to unspoiled sandy beaches, to islands scattered across lakes and lagoons. From some of the biggest islands in the Mediterranean Sea, to some of the most fascinating Italian places to visit, here are some of Italy's best islands I am pretty sure you are going to love.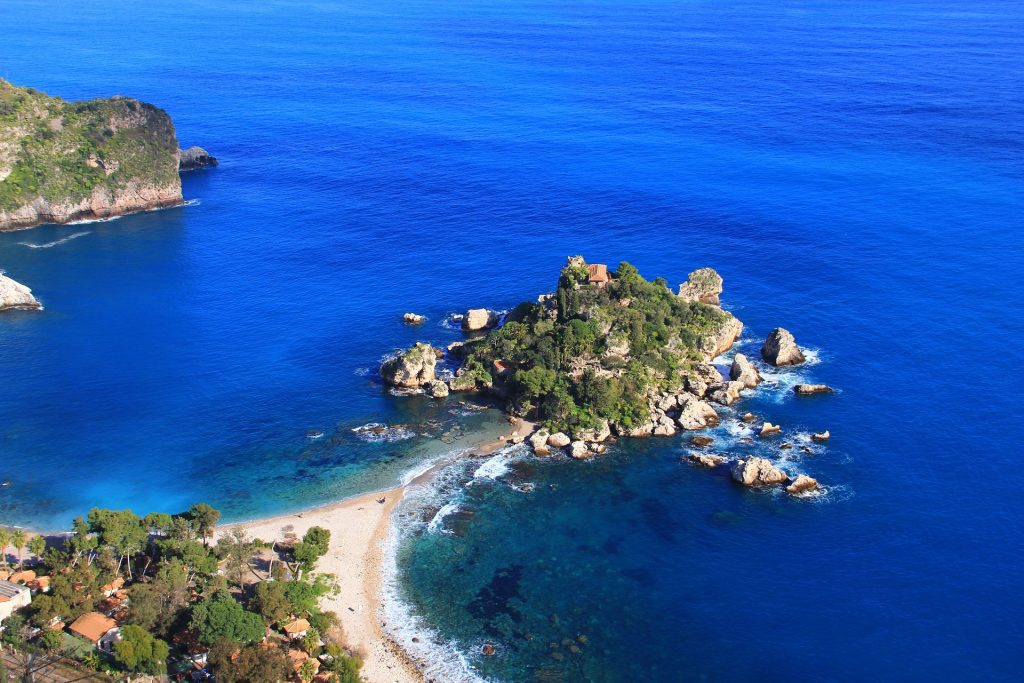 You could go to Italy and always find something incredible. Only in Italy can you sabotage the pizza-eating good times in Naples, drink limoncello as if it were going out of style in Sorrento, and perfect the art of meandering around masterpiece-filled museums in Florence. Once you have walked down the timeless streets of Rome, checked out fashionable Milan, seen the Renaissance masterpieces of Florence and connected with your inner romantic in Venice, Italy's stunning natural landscapes will entice you to explore even more. 
Thanks for checking out Juniper Tours' Italy Travel blog! We hope you enjoyed your read and if you're looking for more content please check out our other blog posts! If you're looking for help planning your next travel adventure then book a FREE travel consultation with one of our Travel Specialists today!​
Schedule a Free Travel consultation today!​