Off the Beaten Path Luxury: Exploring Italy's Hidden Gems
Off the Beaten Path Luxury: Exploring Italy's Hidden Gems
Italy is a country known for its rich history, culture, and breathtaking beauty. It's no wonder that millions of tourists flock to popular destinations like Rome, Florence, and Venice every year. However, what many travelers may not know is that Italy is also home to hidden gems that offer unique and luxurious experiences. In this blog post, we'll be exploring some of these off-the-beaten-path destinations in Italy, where you can discover stunning architecture, gorgeous landscapes, and indulge in the finest Italian cuisine and wine. So, whether you're a seasoned traveler or planning your first trip to Italy, join us as we take a journey through Italy's hidden gems and discover the true meaning of luxury travel.
Agriturismo Retreats
In the context of exploring Italy's hidden gems, agriturismo retreats offer a unique and luxurious way to experience the beauty of the Italian countryside. These retreats provide visitors with the opportunity to stay in traditional farmhouses, villas, or estates and experience the local culture and way of life. Visitors can indulge in farm-to-table cuisine, wine tastings, and participate in activities such as olive picking or grape harvesting. Agriturismo retreats are an excellent way to escape the crowds of Italy's popular destinations and immerse oneself in the stunning landscapes and authentic culture of rural Italy.
Private Island Escapes
For those seeking ultimate luxury and privacy, private island escapes in Italy offer an exclusive and unique experience. These hidden gems boast luxurious accommodations, breathtaking scenery, and unparalleled seclusion. Visitors can enjoy private beaches, yacht excursions, and other water activities, along with gourmet dining and world-class spa treatments. Private island escapes are an excellent way to disconnect from the world and enjoy a truly indulgent and exclusive vacation in Italy.
Unconventional Wine Tasting Tours
Wine tasting tours are a popular activity for visitors to Italy, but exploring the hidden gems of Italy's lesser-known wine regions offers a unique and unconventional experience. These regions offer not only exquisite wines but also stunning landscapes, charming towns, and historical sites. Visitors can take part in guided tours, private tastings, and even wine-making courses. Exploring the unconventional wine regions of Italy is an excellent way to discover hidden gems off the beaten path and experience the country's rich wine culture in a unique and unforgettable way.
Boutique Hotels and Villas
For those seeking luxury and exclusivity, boutique hotels and villas in Italy's hidden gems offer a unique and intimate experience. These properties typically have a limited number of rooms and suites, ensuring personalized attention and exceptional service. Many boutique hotels and villas are housed in historical buildings or offer stunning views of the surrounding landscapes. Visitors can enjoy top-notch amenities, including fine dining, spa services, and unique cultural experiences. Staying at a boutique hotel or villa in one of Italy's hidden gems is an excellent way to experience luxury, privacy, and exclusivity in a charming and intimate setting.
Luxury Adventures
For those seeking adventure, Italy's hidden gems offer a wealth of opportunities to explore the great outdoors. From hiking and biking in the countryside to skiing in the mountains, visitors can experience Italy's breathtaking natural beauty in unique and thrilling ways. Guided tours and experiences can be tailored to meet individual interests and fitness levels, ensuring that visitors have an unforgettable and personalized adventure. Whether it's a hot air balloon ride over the Tuscan hills or a private yacht excursion along the Amalfi Coast, luxury adventures in Italy's hidden gems offer a unique and unforgettable way to experience this beautiful country.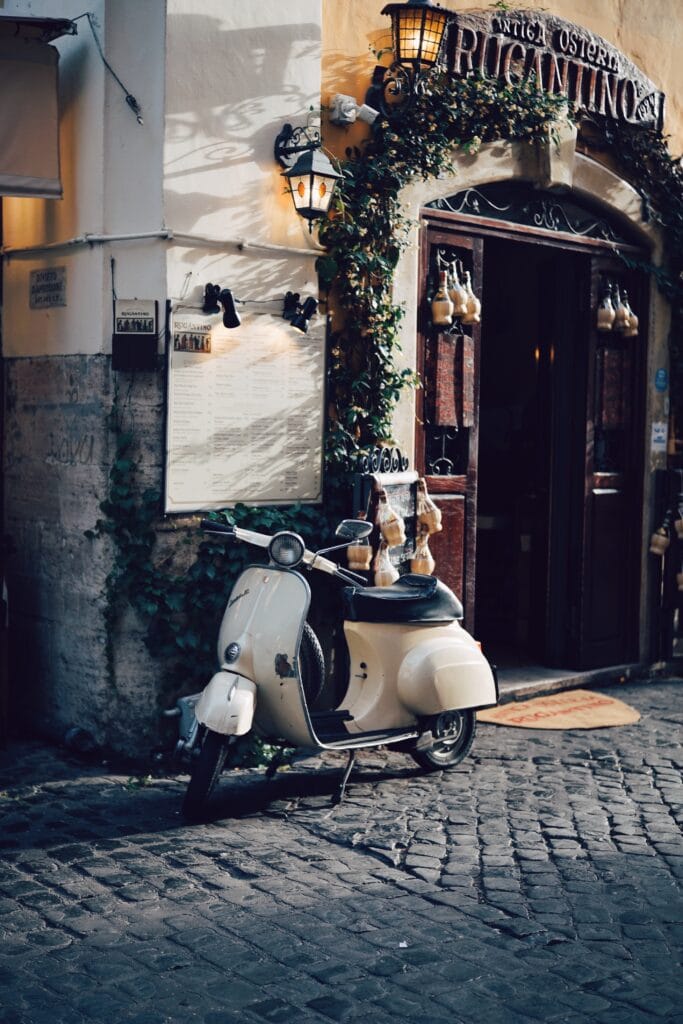 In conclusion, Italy's hidden gems offer a unique and luxurious travel experience for those who want to venture off the beaten path. From agriturismo retreats and private island escapes to unconventional wine tasting tours, boutique hotels, and luxury adventures, there is something for everyone. By exploring these hidden gems, travelers can discover the true beauty and charm of Italy and create unforgettable memories. So, if you're looking for a one-of-a-kind Italian vacation, consider stepping out of the popular tourist destinations and discovering the hidden gems that Italy has to offer.
Thanks for checking out Juniper Tours' Travel blog! We hope you enjoyed your read and if you're looking for more content please check out our other blog posts! If you're looking for help planning your next travel adventure then book a FREE travel consultation with one of our Travel Specialists today!​
Schedule a Free Travel consultation today!​