Experience the Best of Scotland: A Luxury Traveler's Guide
Experience the Best of Scotland: A Luxury Traveler's Guide
Scotland has long been a destination that appeals to travelers seeking luxury experiences. With its stunning landscapes, rich history, and vibrant culture, Scotland offers a wealth of opportunities for visitors to indulge in the finer things in life. From its breathtaking castles and manor houses to its Michelin-starred restaurants and prestigious golf courses, Scotland has something for every luxury traveler. Whether it's exploring the wild beauty of the Scottish Highlands or sipping on a dram of whiskey in a cozy pub, Scotland has a way of captivating and enchanting its visitors. In this blog post, we will guide you through the best luxury experiences that Scotland has to offer, so you can experience the very best of this magnificent country.
1. Accommodations
Scotland offers some of the most luxurious accommodations in the world, ranging from stately castle hotels to boutique establishments nestled in the heart of the countryside. In Edinburgh, travelers can indulge in the grandeur of The Balmoral, a majestic hotel with stunning views of the city skyline and an award-winning spa. Alternatively, The Gleneagles Hotel in Perthshire boasts a world-renowned golf course, spa, and Michelin-starred dining. For those seeking an intimate escape, The Fife Arms in Braemar is a luxurious boutique hotel, offering a unique blend of art, history, and Scottish hospitality. In the Scottish Highlands, travelers can experience the grandeur of Inverlochy Castle, a 19th-century fortress-turned-hotel nestled among some of Scotland's most stunning natural landscapes. Each of these luxury accommodations boasts unique amenities such as spas, fine dining, and golf courses, making them perfect for indulging in the best that Scotland has to offer.
2. Dining
Scotland has a rich culinary heritage and a vibrant food scene that caters to all tastes, making it a perfect destination for luxury travelers seeking culinary indulgence. From Michelin-starred restaurants to traditional pubs, Scotland has something for everyone. In Edinburgh, travelers can experience the magic of The Kitchin, a two-Michelin-starred restaurant offering contemporary Scottish cuisine, or indulge in the fine dining experience at Restaurant Martin Wishart, known for its innovative dishes using locally-sourced ingredients. For those seeking traditional Scottish fare, The Gannet in Glasgow serves up classic dishes with a modern twist. Scotland is also renowned for its whiskey, and visitors can partake in exclusive whiskey tastings at prestigious distilleries such as The Macallan Estate in Speyside. Additionally, farm-to-table experiences such as those offered by The Table at Deerness Distillery in Orkney allow travelers to enjoy freshly prepared dishes made with locally-sourced ingredients. Whatever your culinary preferences, Scotland's culinary scene is sure to tantalize your taste buds and create unforgettable experiences for luxury travelers.
3. Activities
Scotland offers a plethora of unique luxury activities and experiences for travelers seeking an unforgettable adventure. For those interested in history and architecture, private tours of castles and historical landmarks such as Edinburgh Castle, Stirling Castle, and Eilean Donan Castle offer an exclusive look at Scotland's rich heritage. Outdoor enthusiasts can explore the rugged terrain of the Scottish Highlands through activities such as hiking, fishing, and golfing at world-renowned courses such as St. Andrews Links. Scotland is also known for its vibrant cultural scene, with music festivals such as the Edinburgh International Festival and traditional Scottish events such as the Highland Games offering visitors a chance to immerse themselves in the local culture. Whatever your interests, Scotland has a wealth of luxury activities and experiences to offer, ensuring an unforgettable trip for every traveler.
4. Transportation
Getting around Scotland in style is an important part of any luxury traveler's experience. Private tours and helicopter rides offer a unique perspective on Scotland's breathtaking landscapes and historic landmarks. For those who prefer to drive themselves, car rental companies such as Avis and Hertz offer a range of luxury vehicles to suit every need. Alternatively, hiring a private driver can provide a stress-free way to travel and ensure personalized service throughout your trip. Scotland is also home to some of the world's most iconic train journeys, including the famous West Highland Line and the Royal Scotsman, which offer a luxurious way to explore the country's rugged beauty. With so many transportation options available, it's easy to travel in comfort and style throughout your Scottish adventure.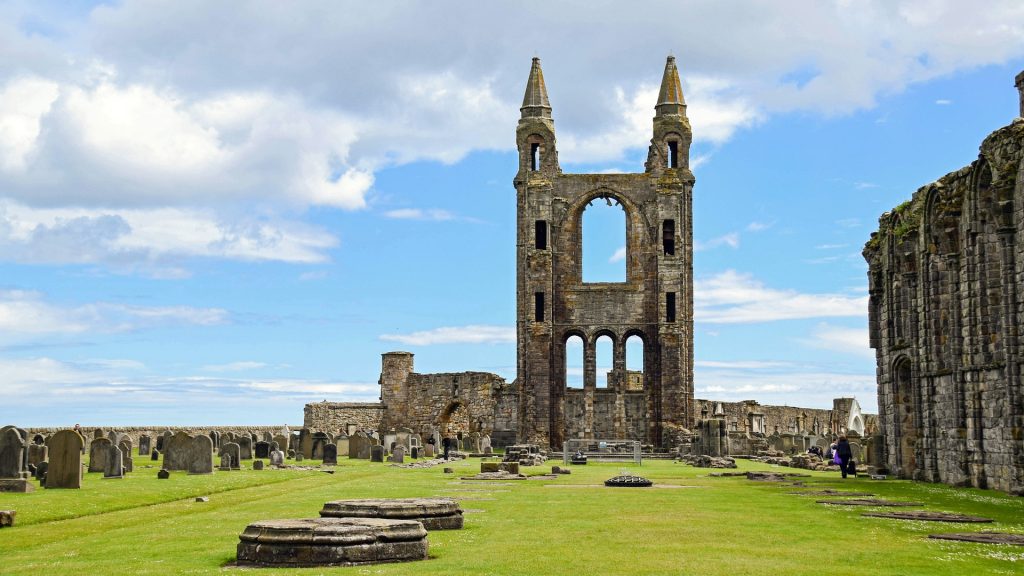 In conclusion, Scotland offers a unique and unforgettable experience for luxury travelers, with its stunning landscapes, rich history, and culture.  We highly recommend planning a luxury trip to Scotland to experience the best of what this beautiful country has to offer.
Thanks for checking out Juniper Tours' Travel blog! We hope you enjoyed your read and if you're looking for more content please check out our other blog posts! If you're looking for help planning your next travel adventure then book a FREE travel consultation with one of our Travel Specialists today!​
Schedule a Free Travel consultation today!​