Elegance and Excellence: A Luxury Traveler's Guide to Spain
Embark on a Journey of Distinction in the Heart of Spain
Spain, a land of vibrant culture, stunning landscapes, and rich history, offers a beguiling invitation to luxury travelers seeking elegance and excellence. Whether you're an aficionado of art, a connoisseur of cuisine, or simply in search of opulent experiences, Spain's offerings are sure to leave you spellbound. Join us on an exclusive journey through this magnificent country, where elegance and excellence converge.
Discovering the Grandeur of Madrid
Our journey begins in the Spanish capital, Madrid, where historic grandeur meets modern luxury. Stay in opulent hotels nestled within the Art Triangle, boasting proximity to world-renowned museums like the Prado and Reina Sofia. Dine at Michelin-starred restaurants that fuse traditional Spanish flavors with innovative techniques. Explore the Royal Palace, a marvel of baroque architecture, and stroll through the lush gardens of Retiro Park.
Barcelona: A City of Architectural Marvels
Barcelona, a city celebrated for its architectural treasures, invites you to explore its unique blend of Gothic and Modernist masterpieces. Book a stay in a modernist boutique hotel along the Passeig de Gracia, with stunning views of Gaudi's Sagrada Familia. Savor Catalan cuisine in charming outdoor cafes and discover the artistic allure of Park Güell. A private tour of the Picasso Museum is a must for art enthusiasts.
Seville: Flamenco and Moorish Splendor
In Seville, the birthplace of flamenco, immerse yourself in the passionate rhythm of this Spanish art form. Stay in a historic palace-turned-hotel in the heart of the old town. Experience an intimate flamenco performance and visit the stunning Alcazar of Seville, a UNESCO World Heritage site known for its Mudejar and Gothic architecture. Wander through the narrow streets of the Santa Cruz neighborhood, where history whispers from every corner.
Costa del Sol: Luxury by the Mediterranean
For those seeking sun-kissed luxury, the Costa del Sol offers resplendent beachfront escapes. Relax in exclusive seaside resorts, where private beaches and infinity pools overlook the Mediterranean. Take leisurely yacht cruises along the coast, savoring fresh seafood and champagne. Venture to Marbella's Old Town for upscale shopping and dine at Michelin-starred beachfront restaurants.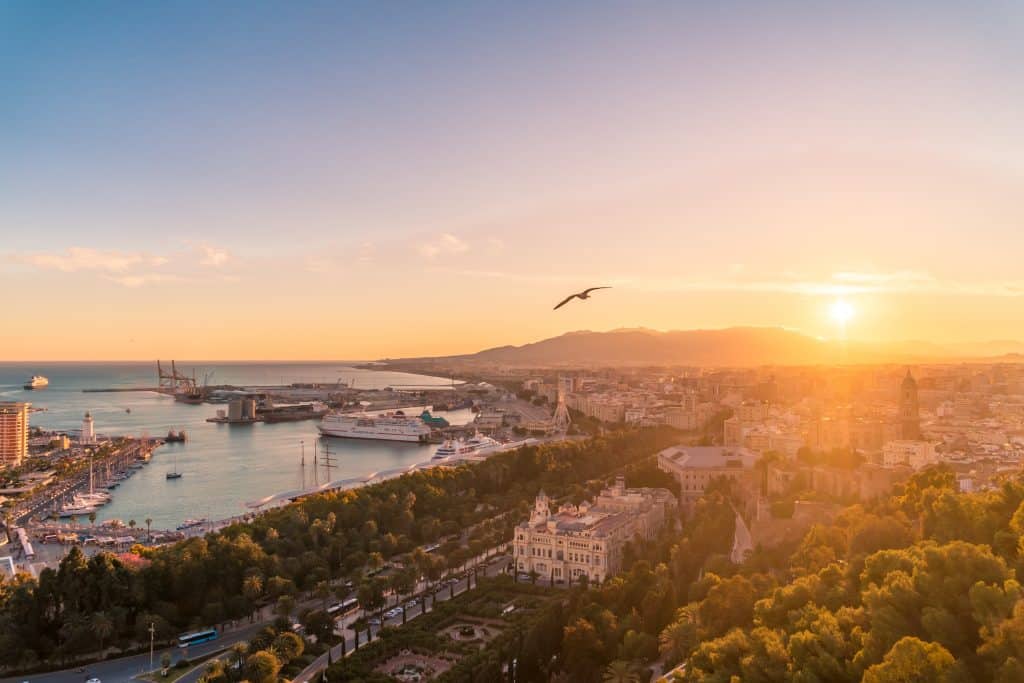 At Juniper Tours, we specialize in crafting bespoke luxury experiences that cater to your desires. Our luxury traveler's guide to Spain is designed to elevate your journey, ensuring you experience the country's elegance and excellence at every turn. From private tours to sumptuous accommodations, your Spanish adventure awaits.
Thanks for checking out Juniper Tours' Travel blog! We hope you enjoyed your read and if you're looking for more content please check out our other blog posts! If you're looking for help planning your next travel adventure then book a FREE travel consultation with one of our Travel Specialists today!​
Schedule a Free Travel consultation today!​