Discover the Magic of Northern Italy: Unforgettable Tours Await!
Discover the Magic of Northern Italy: Unforgettable Tours Await!
Welcome to a land of breathtaking landscapes, rich history, and culinary delights that will tantalize your taste buds! Northern Italy is a treasure trove of experiences waiting to be explored. From the romantic canals of Venice to the majestic peaks of the Dolomites, this region offers an array of destinations that promise to leave you spellbound. Join us on an unforgettable journey as we delve into the wonders of Northern Italy.
Venice: The City of Canals
No trip to Northern Italy would be complete without a visit to the enchanting city of Venice. Known as the "City of Canals," Venice is a place like no other. Picture yourself gliding along the Grand Canal in a gondola, passing under ornate bridges and past elegant palaces. Explore the narrow alleyways and stumble upon hidden piazzas, each corner revealing a piece of the city's intriguing history. Don't forget to visit the iconic St. Mark's Basilica and take in the panoramic views from the Campanile.
Milan: Fashion, Art, and Architecture
As the fashion capital of the world, Milan exudes style and sophistication at every turn. Immerse yourself in the glamorous world of high-end fashion on Via Montenapoleone, or wander through the stunning Galleria Vittorio Emanuele II, a 19th-century shopping arcade. For art enthusiasts, the majestic Duomo di Milano and Leonardo da Vinci's masterpiece, "The Last Supper," are must-see attractions. Explore the vibrant Brera district, where art, culture, and culinary delights converge.
Verona: Romance and Shakespearean Heritage
Verona, the city of love, is where the timeless tale of Romeo and Juliet unfolds. Stroll through the charming streets and visit Juliet's House, where you can leave a letter to Juliet on the famous balcony. The Arena di Verona, a perfectly preserved Roman amphitheater, hosts world-class opera performances that transport you back in time. Don't forget to savor the local wines, as Verona is nestled in the heart of the renowned Valpolicella wine region.
The Lakes: Como, Garda, and Maggiore
The Northern Italian Lakes are a collection of picturesque bodies of water surrounded by stunning landscapes. Lake Como, with its opulent villas and serene waters, has long been a retreat for the elite. Lake Garda offers a perfect blend of water sports, charming towns, and scenic beauty. Lake Maggiore, dotted with islands and botanical gardens, is a paradise for nature enthusiasts. Each lake has its own unique charm, ensuring a memorable experience.
The Dolomites: Majestic Peaks and Alpine Adventures
For those seeking adventure and natural beauty, the Dolomites are a must-see destination. This UNESCO World Heritage site boasts dramatic peaks, lush valleys, and a plethora of outdoor activities. Whether you're a hiking enthusiast, a thrill-seeking skier, or simply looking to revel in the splendor of nature, the Dolomites offer an unparalleled experience.
Bologna: Gastronomic Delights
Known as "La Grassa," or the fat one, Bologna is a food lover's paradise. Indulge in rich, hearty dishes such as handmade pasta with Bolognese sauce and savory mortadella. Stroll through the medieval streets and visit the lively markets, where you can sample local cheeses, cured meats, and fresh produce. Bologna is a city that celebrates the art of food and invites you to savor every bite.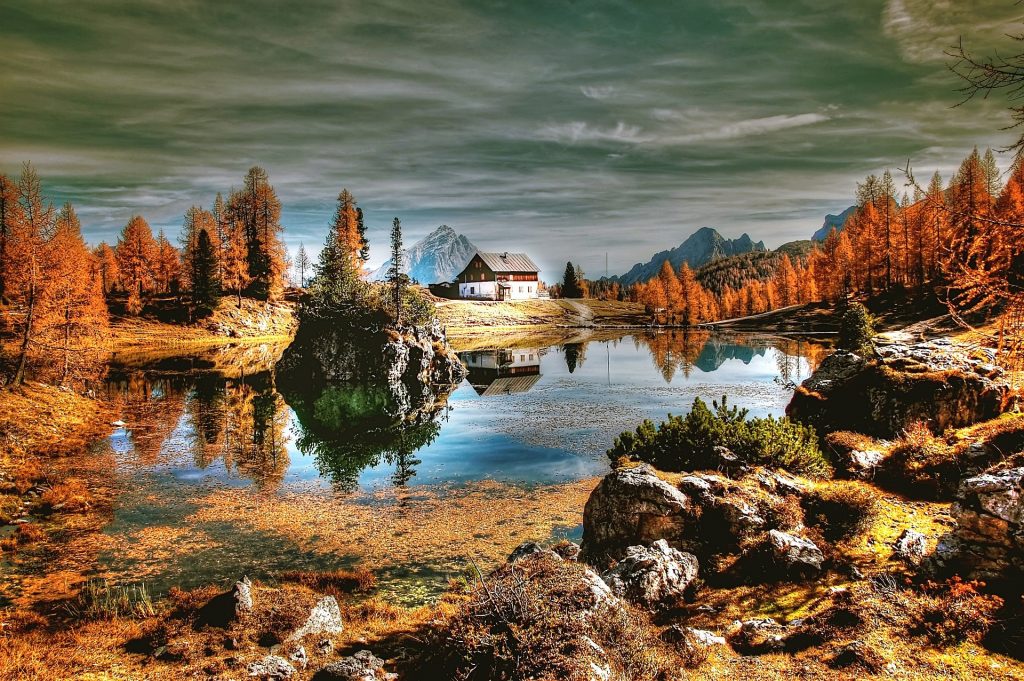 Embark on a Northern Italy tour with us and unlock a world of captivating experiences. From the historic cities to the natural wonders, every moment promises to be a memory to cherish. Let us guide you through the enchanting landscapes, immerse you in the vibrant culture, and introduce you to the delectable flavors of Northern Italy. Contact us today to start your adventure!
Thanks for checking out Juniper Tours' Travel blog! We hope you enjoyed your read and if you're looking for more content please check out our other blog posts! If you're looking for help planning your next travel adventure then book a FREE travel consultation with one of our Travel Specialists today!​
Schedule a Free Travel consultation today!​