Romantic Getaways in Italy: Charming Towns and Secluded Retreats
Romantic Getaways in Italy: Charming Towns and Secluded Retreats
Italy, with its timeless charm and breathtaking landscapes, has long been hailed as one of the most romantic destinations in the world. From the enchanting canals of Venice to the storied streets of Verona, and the picturesque coastal towns of Cinque Terre, each corner of this country exudes an air of passion and love. Join us as we embark on a journey through some of Italy's most romantic getaways, where love stories come to life amidst the beauty of these charming towns and secluded retreats.
1. Venice: The City of Eternal Love
Venice, a city built on water, is a symphony of romance at every turn. Here, cobblestone streets wind alongside tranquil canals, and historic bridges provide the perfect backdrop for stolen kisses.
Gondola Rides: Drift along the Grand Canal in a gondola, serenaded by the gentle lapping of water and the melodious tunes of a serenading gondolier.

Piazza San Marco: Share a kiss beneath the iconic St. Mark's Basilica as the sun sets, casting a golden glow over the square.
Travel Tip: Visit during the quieter months for a more intimate experience.
2. Verona: The City of Shakespearean Romance
Verona, the city of Romeo and Juliet, is steeped in the passion of Shakespearean lore. Its cobblestone streets and ancient architecture provide the perfect backdrop for a romantic escape.
Juliet's Balcony: Stand beneath the famed balcony where Juliet is said to have spoken those immortal words. Leave a love note and let the magic of the moment envelop you.

Ponte Pietra: Take a leisurely stroll across the ancient stone bridge, hand in hand, and watch as the sun sets over the Adige River.
Travel Tip: Attend an opera at the Arena di Verona for a truly enchanting experience.
3. Cinque Terre: Coastal Romance at Its Finest
The five villages of Cinque Terre, perched along the rugged Ligurian coastline, exude a charm that is nothing short of magical. With their colorful houses and breathtaking sea views, these towns are a haven for romantics.
Lover's Lane (Via dell'Amore): Walk hand in hand along the famed Lover's Lane, a cliffside path that connects the villages, offering stunning views of the Mediterranean.

Monterosso Beach: Bask in the sun on the golden sands of Monterosso Beach, or take a dip in the azure waters, reveling in each other's company.
Travel Tip: Enjoy a romantic sunset dinner at a seaside restaurant overlooking the Ligurian Sea.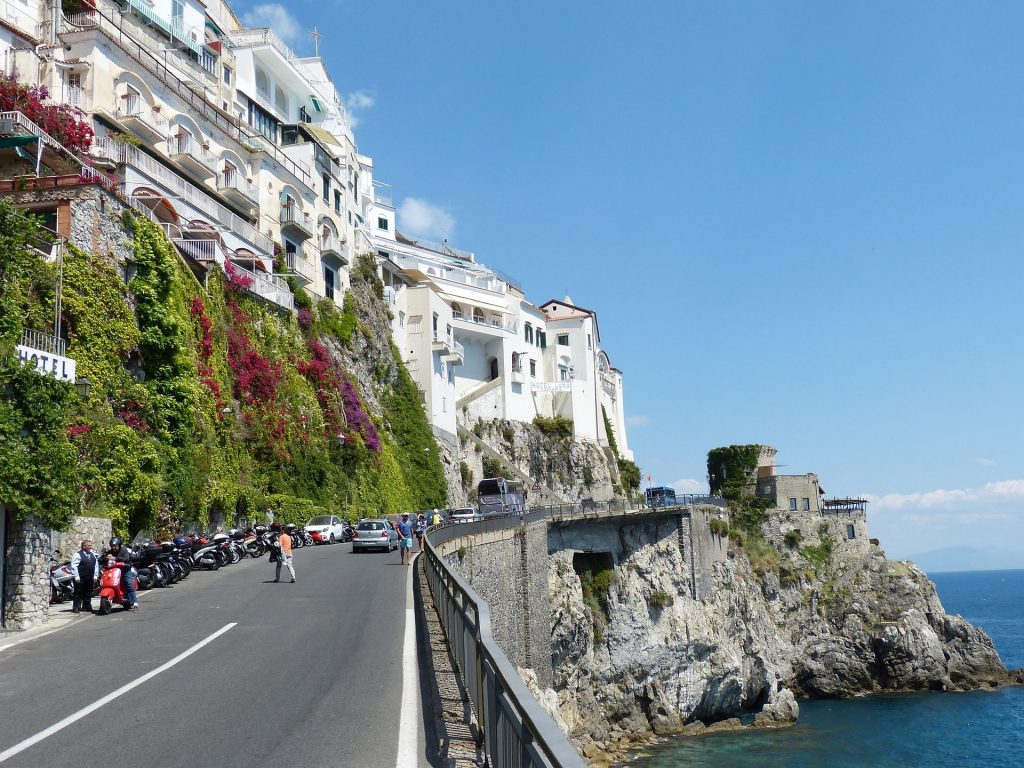 Italy's romantic getaways are more than just destinations; they are canvases upon which love stories are painted. Whether you're wandering the canals of Venice, gazing from Juliet's balcony in Verona, or strolling the colorful streets of Cinque Terre, each moment is a testament to the enduring power of love. Embrace the romance, savor the moments, and let Italy's charm forever be etched in your hearts. Your love story begins here.
Thanks for checking out Juniper Tours' Travel blog! We hope you enjoyed your read and if you're looking for more content please check out our other blog posts! If you're looking for help planning your next travel adventure then book a FREE travel consultation with one of our Travel Specialists today!​
Schedule a Free Travel consultation today!​