Explore the Majesty of Scotland: Tailored Package Tours for Every Adventurer
Explore the Majesty of Scotland: Tailored Package Tours for Every Adventurer
Scotland, a land of rugged landscapes, ancient castles, and vibrant culture, offers a treasure trove of experiences for travelers seeking history, natural beauty, and unique adventures. At Juniper Tours, we present a variety of meticulously crafted package tours that showcase the best of Scotland's diverse offerings. Let's embark on a journey through the enchanting Scottish landscapes and experiences that await you.
The Classic Scotland Experience
Edinburgh & The Highlands:
Begin your Scottish odyssey in the capital city of Edinburgh, steeped in history and adorned with architectural marvels. Traverse the cobbled streets of the Royal Mile, explore the iconic Edinburgh Castle, and witness the pomp and ceremony of the Royal Edinburgh Military Tattoo.
Venture into the majestic Highlands, where mist-covered mountains, shimmering lochs, and ancient glens await. Journey through Glen Coe, known for its haunting beauty and dramatic landscapes, and visit the serene shores of Loch Ness, home to the legendary Loch Ness Monster.
Inclusions:
Edinburgh city tour
Edinburgh Castle visit
Highland tours including Glen Coe and Loch Ness
Accommodations in handpicked hotels
Expert local guides
Whisky Tasting & Castle Trails
Speyside Whisky Trail & Castle Hopping:
Delve into Scotland's renowned whisky culture with a tour through the Speyside Whisky Trail. Visit renowned distilleries nestled in the scenic Speyside region, sample the "water of life," and learn about the intricate art of whisky making.
Immerse yourself in the grandeur of Scotland's historic castles along the way. From the fairytale-like Cawdor Castle to the majestic ruins of Urquhart Castle overlooking Loch Ness, each holds tales of centuries past.
Inclusions:
Speyside Whisky Trail tours and tastings
Castle visits and guided tours
Accommodations in charming inns or castle hotels
Transportation between destinations
Knowledgeable whisky and history guides
Island Adventures: Isle of Skye & Hebrides
Island Escape: Skye & Outer Hebrides:
Embark on an island-hopping adventure to the mystical Isle of Skye and the remote Outer Hebrides. Explore Skye's ethereal landscapes, from the Quiraing to the Fairy Pools, and discover the ancient standing stones of Callanish on the Isle of Lewis.
Experience the unique culture of the Outer Hebrides, where Gaelic traditions thrive. Explore rugged coastlines, white sandy beaches, and traditional villages steeped in history.
Inclusions:
Isle of Skye and Outer Hebrides tours
Visits to iconic landmarks and natural wonders
Accommodations in handpicked island lodgings
Ferry transfers and island transport
Local guides familiar with the islands' history and culture


At Juniper, we understand that every traveler is unique. That's why our Scotland package tours can be tailored to suit your preferences, whether you seek a private tour for a romantic getaway or a group expedition with fellow adventurers. We offer flexibility in itineraries, accommodations, and activities to ensure your Scottish adventure is precisely as you envision.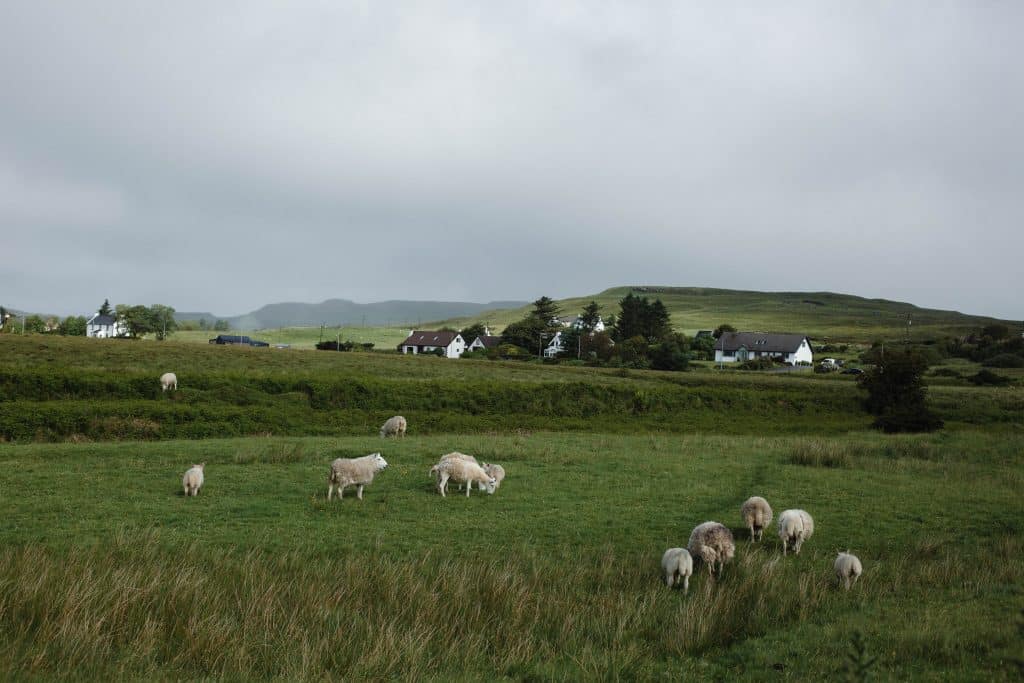 Book Your Scottish Escapade Today
Let Juniper be your guide to the wonders of Scotland. Contact us to curate your personalized package tour and embark on an unforgettable journey through the majestic landscapes, rich history, and vibrant culture that define this captivating destination.
Thanks for checking out Juniper Tours' Travel blog! We hope you enjoyed your read and if you're looking for more content please check out our other blog posts! If you're looking for help planning your next travel adventure then book a FREE travel consultation with one of our Travel Specialists today!​
Schedule a Free Travel consultation today!​