Unveiling the Magic: Small Group Tours of Ireland
Small Group Tours of Ireland
Are you a traveler seeking an authentic Irish experience that goes beyond the touristy trails? Look no further! Our small group tours of Ireland are designed to immerse you in the captivating culture, breathtaking landscapes, and rich history of this enchanting country. Join us as we embark on an SEO-focused journey to discover the unparalleled charm of Ireland through the lens of small group travel.
Why Choose Small Group Tours
Small group tours offer an intimate and personalized way to explore Ireland. With limited group sizes, you'll forge meaningful connections with fellow travelers, engage in deeper conversations with knowledgeable guides, and gain access to hidden gems that larger tours often miss. Whether you're a solo adventurer or traveling with a few companions, our small group tours guarantee an enriching and unforgettable experience.
1. Unveiling Dublin's Treasures: Our small group tours kick off in the vibrant capital city of Dublin. From the historic Trinity College to the lively Temple Bar district, our expert guides will lead you through a maze of history, culture, and captivating stories. Explore the charming streets, savor a pint of the famous Irish stout, and delve into Dublin's literary legacy at the Dublin Writers Museum.
2. The Wild Beauty of the Cliffs of Moher: No trip to Ireland is complete without witnessing the awe-inspiring Cliffs of Moher. Our small group tours take you to this iconic natural wonder, where you'll stand at the edge of rugged cliffs that plunge dramatically into the Atlantic Ocean. Capture breathtaking photos, feel the cool breeze, and let the sheer magnificence of the landscape leave you speechless.
3. Galway's Bohemian Flair: Experience the bohemian charm of Galway, a city known for its artistic spirit and lively atmosphere. Wander through colorful streets, listen to traditional Irish music in cozy pubs, and explore the bustling Galway Market. Our small group tours ensure you get to know the heart and soul of this captivating city, while also venturing into the serene Connemara region.
4. The Mystique of the Ring of Kerry: One of Ireland's most famous scenic drives, the Ring of Kerry, is best explored with a close-knit group. Traverse winding roads through emerald landscapes, pass by pristine lakes, and capture panoramic views that will take your breath away. Our small group tours offer opportunities for photo stops and explorations of hidden valleys along the route.
5. Enchanting Castles and Ancient Ruins: Ireland's history comes alive as you visit enchanting castles and ancient ruins with our small group tours. Wander the halls of Bunratty Castle, stand in awe of the dramatic Rock of Cashel, and explore the atmospheric ruins of medieval monasteries. Our expert guides will regale you with tales of battles, royalty, and the myths that shape Ireland's past.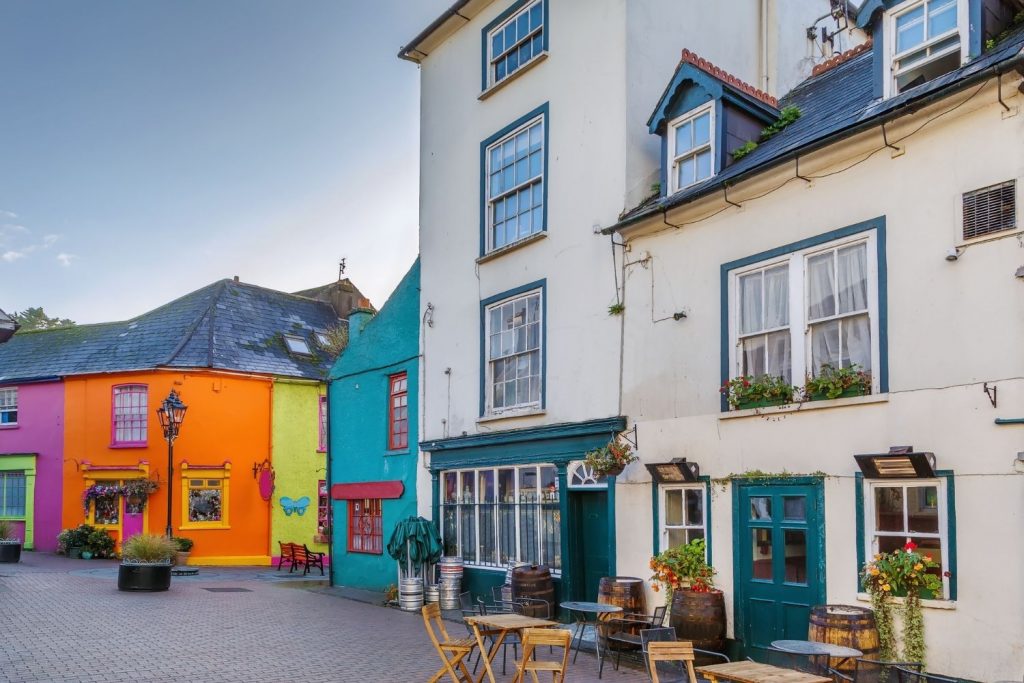 If you're yearning to experience the true essence of Ireland – its warm hospitality, stunning landscapes, and rich cultural heritage – our small group tours are your gateway to an unforgettable adventure. Immerse yourself in the heart of this captivating country, forging connections with fellow travelers and discovering hidden gems that will leave you with cherished memories. Book your small group tour of Ireland today and embark on a journey that will captivate your senses and leave you spellbound.
Thanks for checking out Juniper Tours' Travel blog! We hope you enjoyed your read and if you're looking for more content please check out our other blog posts! If you're looking for help planning your next travel adventure then book a FREE travel consultation with one of our Travel Specialists today!​
Schedule a Free Travel consultation today!​