A Tale of Two Countries: Top 5 France and Spain Tours
A Tale of Two Countries: Top 5 France and Spain Tours
France and Spain, two captivating countries rich in history, culture, and gastronomy, beckon travelers with their diverse landscapes and iconic landmarks. Exploring both countries in one trip offers a unique and enriching experience, showcasing the best of Europe's art, architecture, and natural beauty. In this travel blog, we present the top five tours that seamlessly blend the charms of France and Spain, promising an unforgettable journey through these mesmerizing destinations.
The Mediterranean Coast Tour 
Embark on a scenic journey along the Mediterranean coastline, exploring the enchanting regions of Provence in France and Catalonia in Spain. This tour takes you through picturesque French villages, such as Saint-Tropez and Aix-en-Provence, before crossing the border into Spain to discover the vibrant city of Barcelona and the charming Costa Brava. Experience the unique blend of French and Spanish influences that define this coastal paradise.
Pyrenees and Basque Country Expedition
Discover the natural wonders and cultural treasures of the Pyrenees and the Basque Country on this thrilling tour. Start in France's charming town of Biarritz, renowned for its beaches and surf culture, before crossing into Spain to explore the mystical landscapes of the Pyrenees. Visit the historic city of Pamplona, the artistic hub of Bilbao, and savor the delectable Basque cuisine before ending the journey in the vibrant city of San Sebastian.
The Loire Valley and Northern Spain Adventure 
Immerse yourself in the fairytale landscapes of France's Loire Valley, home to stunning châteaux and lush vineyards. Explore the historic city of Tours before crossing into Spain to discover the picturesque regions of La Rioja and Navarre, known for their world-class wines and charming countryside. This tour offers a delightful blend of French elegance and Spanish warmth.
Paris to Barcelona Grand Tour 
Embark on an epic journey from Paris, the City of Lights, to Barcelona, the city of art and architecture. This grand tour takes you through the French countryside, where you'll visit iconic landmarks such as the Mont Saint-Michel and the Château de Chambord. Cross the border into Spain and explore the medieval city of Girona before arriving in the captivating city of Barcelona, where Gaudí's masterpieces await.
The Camino de Santiago Pilgrimage
Embark on a spiritual journey along the famous Camino de Santiago, a historical pilgrimage route stretching through both France and Spain. Begin your trek in the French town of Saint-Jean-Pied-de-Port, crossing the Pyrenees into Spain. As you walk through picturesque villages and stunning landscapes, immerse yourself in the rich history and traditions of these two countries, culminating in Santiago de Compostela.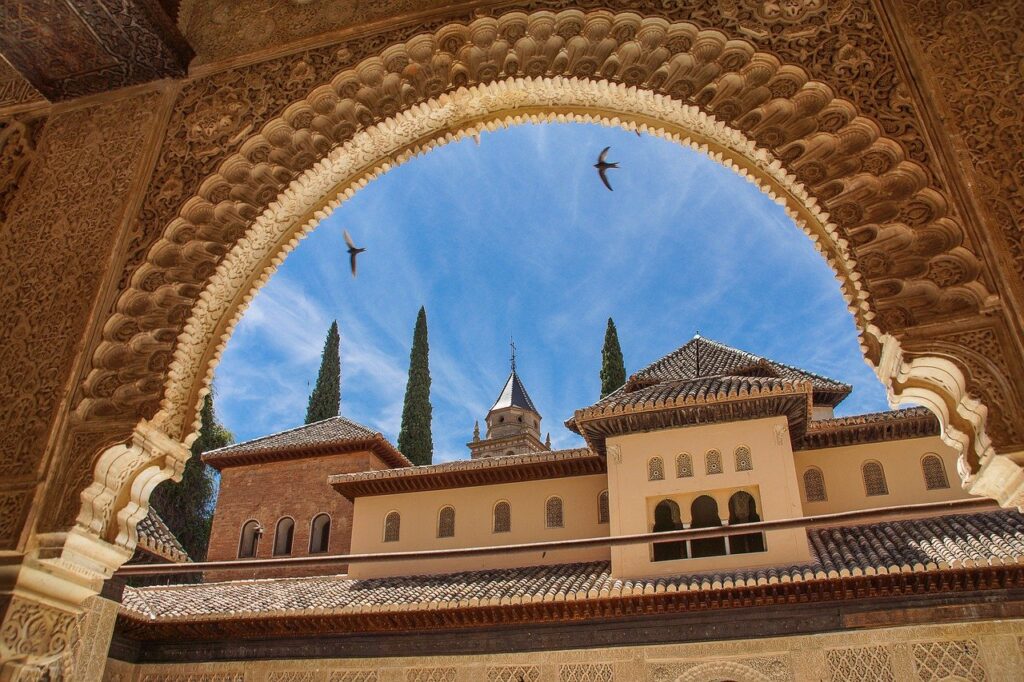 Embarking on one of these top five France and Spain tours is an exceptional way to delve into the cultural richness, natural beauty, and historical treasures of both countries. Whether you choose to explore the Mediterranean coast, the Pyrenees and Basque Country, the Loire Valley and northern Spain, or embark on a grand tour from Paris to Barcelona, your journey promises to be a delightful fusion of French and Spanish experiences, creating cherished memories that will last a lifetime.
Thanks for checking out Juniper Tours' Travel blog! We hope you enjoyed your read and if you're looking for more content please check out our other blog posts! If you're looking for help planning your next travel adventure then book a FREE travel consultation with one of our Travel Specialists today!​
Schedule a Free Travel consultation today!​