Top 5 Towns in the Amalfi Coast
Top 5 Towns in the Amalfi Coast​
"Italy is a dream that keeps returning for the rest of your life." Anna Akhmatova
One look at the Amalfi Coast and you might think that you have discovered heaven on earth.  With over 5 million visitors each year, this UNESCO World Heritage site covers over 30 miles of expansive rocky coastline and dramatic mountains connected by mesmerizing paths.  The multicolored towns dotting the coastline with the enchanting turquoise waters of the Mediterranean make it a highly requested destination for many.  
With a team that has traveled to Italy extensively, Juniper Tours would like to recommend our 5 favorite destinations along the Amalfi Coast to help you plan your next vacation.  

1.  Sorrento
Sorrento is at the beginning of the Amalfi Coast and a perfect place to take day trips to Naples and Pompeii.  It is perched at the top of beautiful cliffs and is known for its sweeping water views and Piazza Tasso, a popular cafe-lined square.  
Insider Tip:  Eat a gelato at Gelateria Davide and get it elato while you are there.  There are so many wonderful flavors!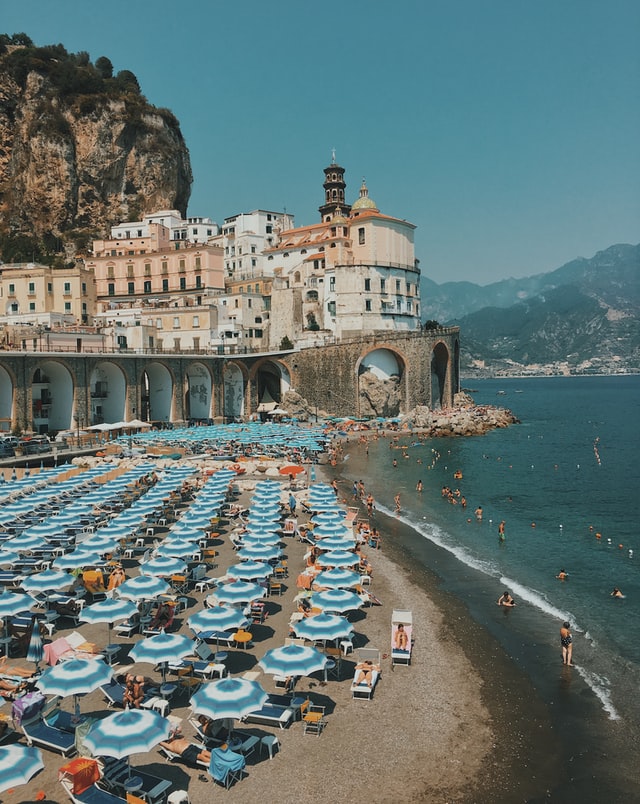 2.  Atrani
Atrani  is an undiscovered town with a population of less than one thousand.  It is nestled in between two cliffs on the shore of the Tyrrhenian Sea.  A fishing village which has conserved its ancient medieval structure makes it the most perfect and peaceful escape.  
Insider Tip:  Visit the Collegiate Church of Santa Maria Maddalena, which dominates the easter side of the town and features a green and yellow majolica tile dome and bell tower and an arched bridge built in the 1800's.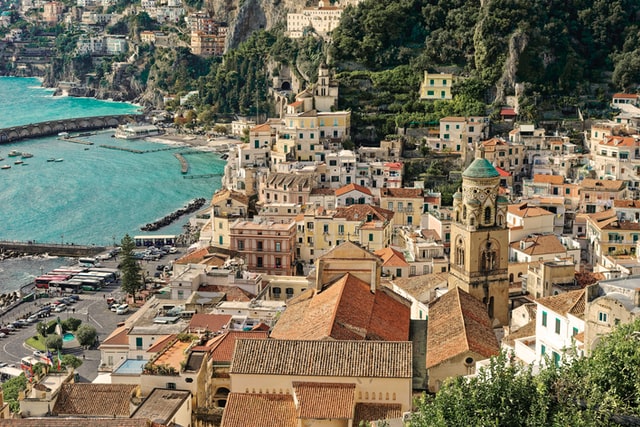 3.  Amalfi
Amalfi  is a charming and historically rich town in maritime.  The city starts at the water's edge with a beautiful promenade and a marina full of colorful boats and their international flags.  From the middle of the 9th century to the 13th century, Amalfi was a popular trading center.  Today, it is more known for its architecture-specifically the Cathedral of Sant'Andrea and the statue of St. Andrew sculpted by Michaelangelo.  
picturesque. 
Insider Tip:  Here is a penne for your thoughts.  If you are looking for a delicious dinner, try La Taverna de Masaniello where they make fresh pasta every day.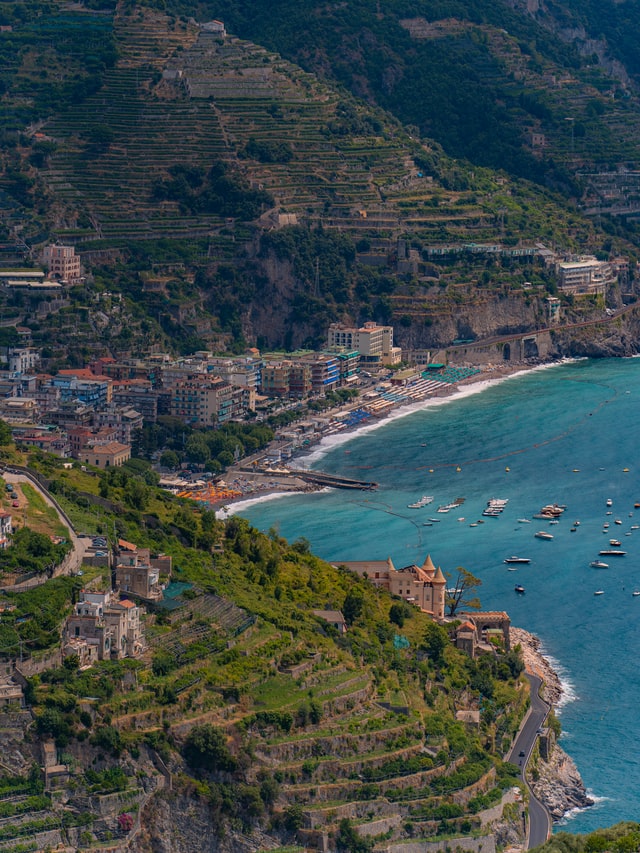 4. Ravello
 Today, Ravello has become a magnet for tourists with its charming buildings, cobblestone streets, and breathtaking views and scenery.  Located on a hilltop more than 1,200 feet above the sea, Ravello has been attracting visitors-including actors, artists, authors, and composers seeking inspiration for centuries.   
Insider Tip:  Deemed a must-see is the Duomo de Ravello for its sheer beauty and simplicity.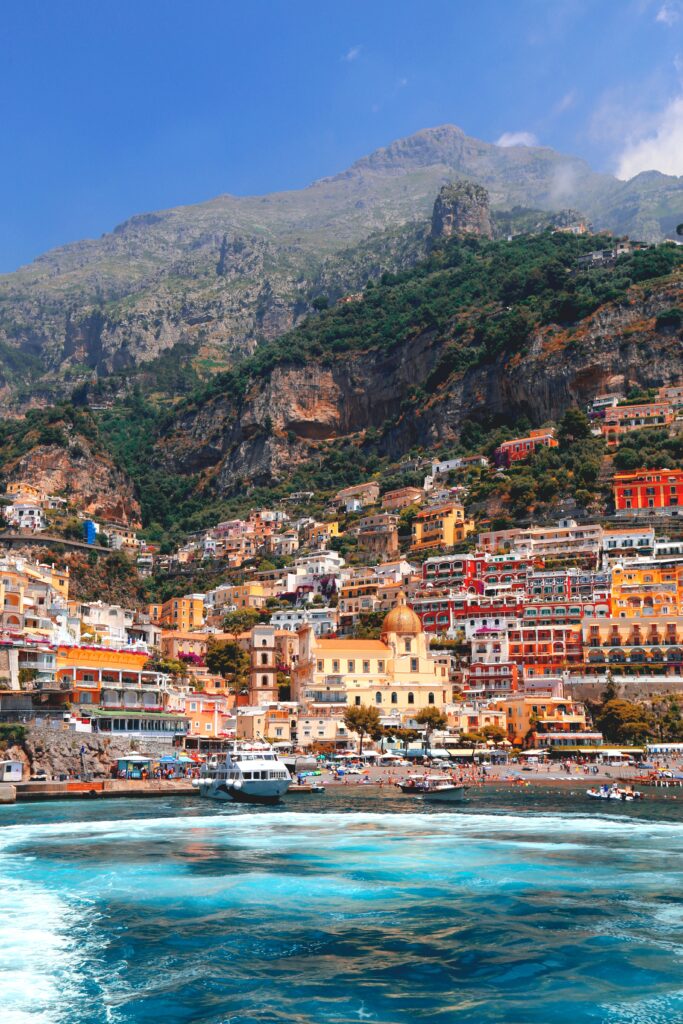 5.  Positano
Positano is definitely the most famous and iconic village along the Amalfi Coast.  The picturesque views make it one of the country's timeless treasures for "la dolce via" atmosphere.  Every turn brings something new and exciting with its colorful buildings and seaside paradise.  The charm of this otherworldly town is intoxicating and makes it a magical romantic getaway.  
Insider Tip:  Buy homemade leather sandals from Positano.  They are made with genuine Italian leather and custom made for you while you wait.  Make sure to stop and talk to your favorite salesmen and browse dozens of styles they come in.  
Whether it is taking a dip in the crystalline waters, admiring the dramatic cliffs, relaxing over a romantic dinner with cliffside views, taking a stroll along the narrow and twisting lanes under the lush canopy of wisteria, we hope we have inspired you to start planning your next trip.  Get ready to enjoy some limoncello and reach out to Juniper Tours to speak with your Travel Specialist.  Italy is truly a dream destination and we are here to help make your dream come true.  Ciao!