Travel Tips for Ireland: Embrace the Emerald Isle's Enchantment
Ireland, with its breathtaking landscapes, rich history, and warm hospitality, is a destination that captures the hearts of travelers from around the world. From the vibrant streets of Dublin to the rugged cliffs of the Wild Atlantic Way, this enchanting country offers a unique and unforgettable experience. To make the most of your Irish adventure, here are some essential travel tips to ensure a smooth and memorable journey.
1. Prepare for Ever-Changing Weather
Ireland's weather is famously unpredictable, so be ready for all seasons in one day. Pack layers, a waterproof jacket, and comfortable shoes for exploring both cities and countryside.
2. Rent a Car for Flexibility
Consider renting a car to explore Ireland's picturesque countryside at your own pace. Driving allows you to venture off the beaten path and discover hidden gems.
3. Enjoy the Irish Pub Culture
The Irish pub is at the heart of the country's social life. Take the opportunity to enjoy live music, friendly conversations, and a pint of Guinness or a traditional Irish whiskey.
4. Respect the Language and Culture
Ireland has two official languages, English and Irish (Gaeilge). Though most people speak English, showing respect for the Irish language and culture is appreciated by locals.
5. Embrace the Slower Pace
In Ireland, life moves at a more relaxed pace. Take your time to savor the scenery, chat with locals, and immerse yourself in the country's laid-back atmosphere.
6. Plan for Pub Closures on Good Friday
On Good Friday, many pubs and restaurants are closed due to religious observance. Plan accordingly and enjoy alternative activities on this day.
7. Currency
Ireland uses the Euro (EUR). Inform your bank of your travel dates to avoid any issues with credit or debit card transactions while abroad.
8. Be Mindful of Tipping
Tipping is not as common in Ireland as it is in some other countries. While it's appreciated for exceptional service, it's not expected at every establishment.
9. Venture Beyond Dublin
While Dublin is a vibrant and lively city, make sure to explore other regions of Ireland, such as Galway, Cork, Donegal, and Kerry, to experience the country's diverse beauty.
10. Capture the Beauty of Ireland
The landscapes of Ireland are postcard-perfect. Don't forget to bring a camera to capture the stunning vistas, ancient castles, and charming villages.
11. Visit Historic Castles
Ireland is home to numerous historic castles and ruins. Explore some of the country's most iconic structures, each with its own fascinating stories and legends.
12. Pack a Raincoat and Umbrella
Given Ireland's reputation for rain, it's essential to have a good quality raincoat and a compact umbrella to stay dry during outdoor activities.
13. Taste Traditional Irish Cuisine
Indulge in hearty Irish dishes such as Irish stew, colcannon, and seafood chowder. Don't forget to try the traditional Irish breakfast for a flavorful start to your day.
14. Observe Driving Rules
If you plan to drive in Ireland, remember that vehicles drive on the left-hand side of the road. Take extra care, especially when navigating narrow country lanes.
15. Experience Irish Festivals
If possible, plan your visit around one of Ireland's lively festivals, such as St. Patrick's Day or Galway's Arts Festival, to witness the country's vibrant cultural celebrations.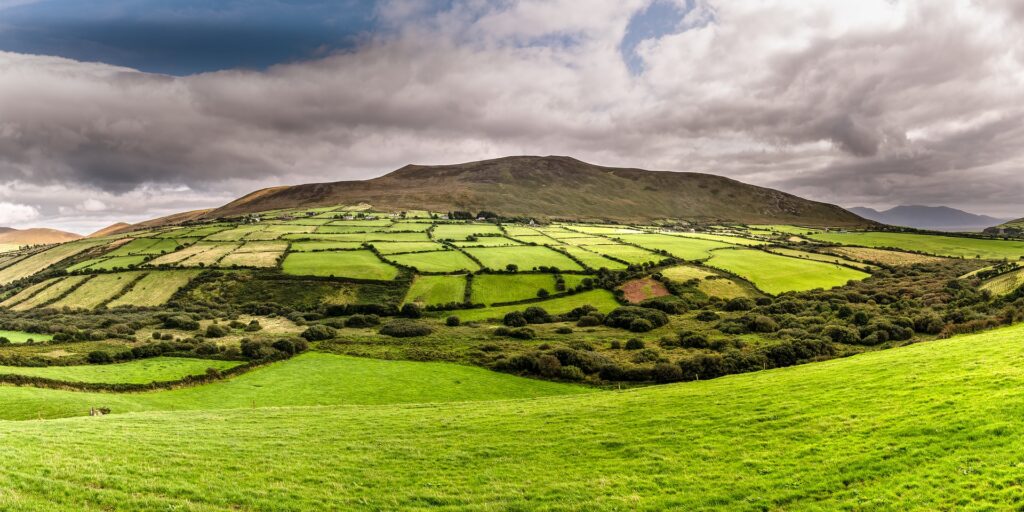 As you embark on your journey through the Emerald Isle, these travel tips will help you create cherished memories and discover the captivating charm of Ireland. Embrace the warmth of its people, soak in the stunning landscapes, and let the magic of Ireland enchant you with every step of your adventure. Sláinte! (Cheers!)
Thanks for checking out Juniper Tours' Travel blog! We hope you enjoyed your read and if you're looking for more content please check out our other blog posts! If you're looking for help planning your next travel adventure then book a FREE travel consultation with one of our Travel Specialists today!​
Schedule a Free Travel consultation today!​