9 Breathtaking Azores Islands to Explore: When Mother Nature carved out the volcanic enclave that makes up 9 Azores islands, she took special care in creating a piece of paradise so magnificent, it has to be seen to be believed. The Azores lie just off the Atlantic coast of Portugal, and while they are a part of the country, the residents of these islands live a very different, more laid-back lifestyle.
Despite their captivating beauty and wide range of attractions and activities, the Azores are still rather unknown and "off the beaten path". This makes them considerably cheaper than other major vacation spots and a great value for the experiences that await you there. 
The islands themselves are divided by their geography and each region delivers something marvelous and unique for all to enjoy. 
9 Breathtaking Azores Islands to Explore: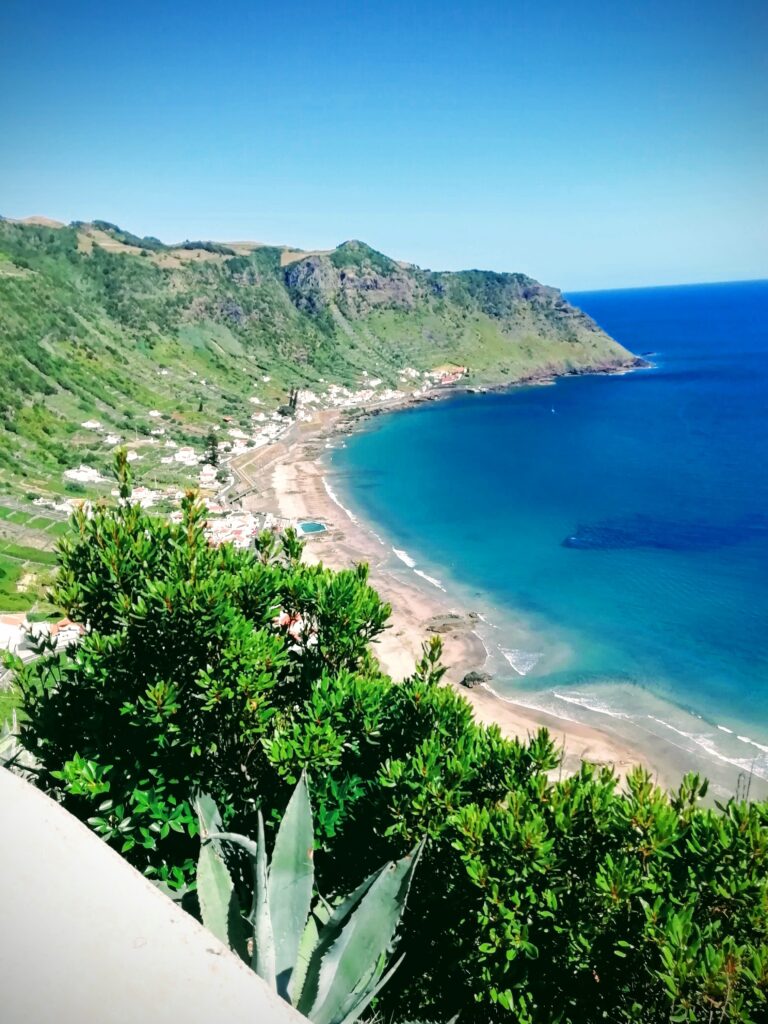 Eastern Islands
The island of Santa Maria is known for its gorgeous white-sand beaches and cascading vineyards on the hills inland. The largest island is São Miguel, which is best known for its picturesque lagoons. Warm volcanic lakes and hot thermal waters are also a pleasant attraction which reminds locals and visitors that mother earth is alive and well. 

Central Islands
São Jorge, Pico, Terceira, Faial, and Graciosa are the five islands that make up the central region of the Azores. They are grouped together with not much distance between them and share a beautiful blue sea where whale and dolphin watching is a popular activity. These cities have a rich cultural history full of many important historical buildings and in Terceira, many festivals that date back centuries. Pico is known for the vineyard along its mountainous landscape that protrudes from the ocean. Faial is home to a gorgeous marina and an extinct volcano called the Capelinhos. Local delicacies such as Fajãs and a native made cheese await your taste buds on the island of São Jorge. Graciosa encompasses all of nature's beauty with green fields and vineyards as well as unique windmills.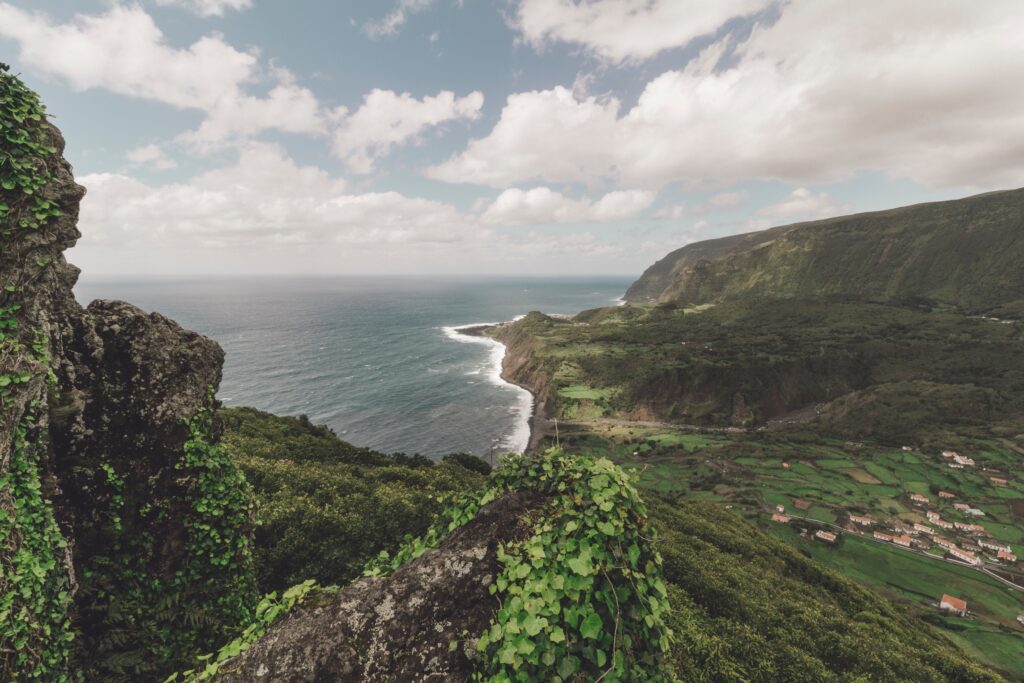 Western Islands
9 Breathtaking Azores Islands to Explore: Jaw-dropping waterfalls and lakes that were formed from volcanoes are the gems of the island of Flores. Corvo is a bird watcher's paradise as the enormous crater in its center attracts a wide range of birds that migrate from Europe and America. These two islands make up the Western Region of the Azores.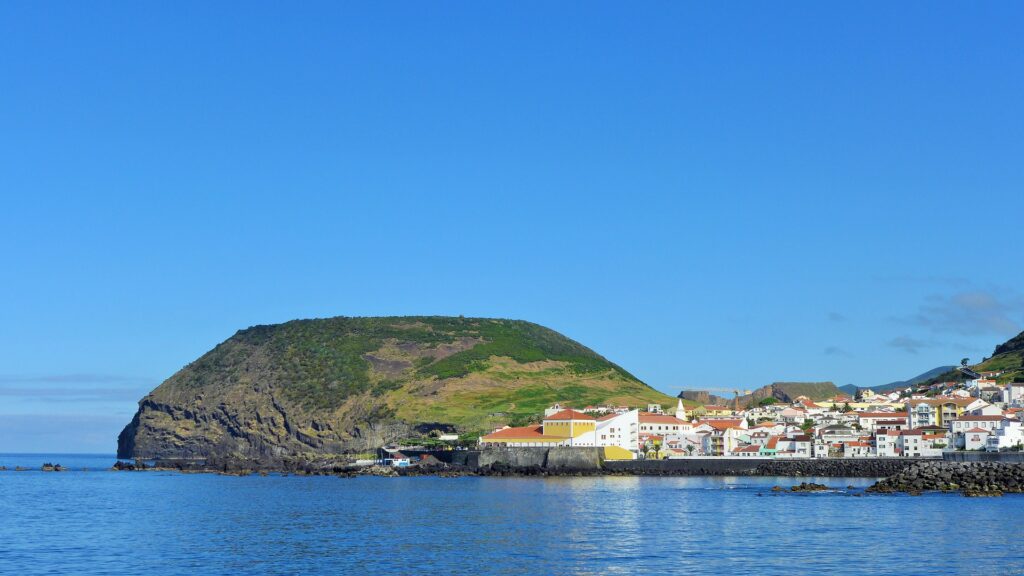 Best Time To Visit The Azores
The Azores boasts a mild climate throughout the year, so you can visit almost anytime. Temperatures and humidity will seemingly rise in summer and, as expected cool in the winter. If you plan to spend a lot of time in the water, it is probably best to aim for a summer visit. This is also a peak whale watching climate so bring some binoculars and get your camera ready.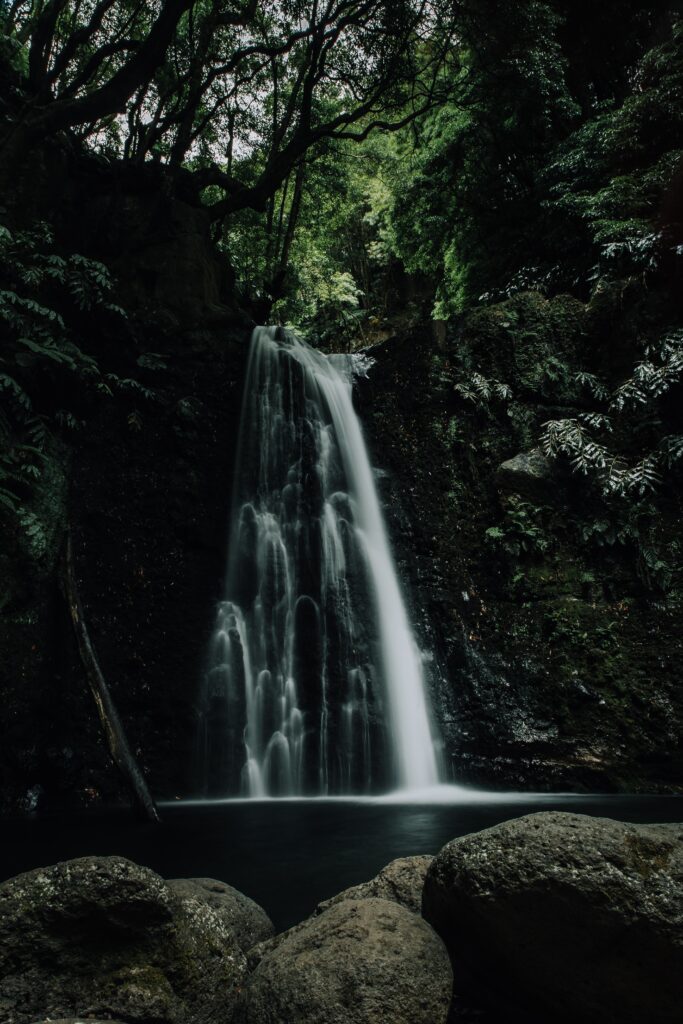 Amazing Things to Do on Each Island
Whale/Dolphin Watching (Faial)
Check out Lagoa das Furnas, a beautiful hot spring (São Miguel)
Exotic bird watching (São Miguel) 
Volcano climbing (Pico)
Hiking through the tropical forest and secret waterfalls (Flores)
Visit the city of Angra do Heroísmo (Terceira)
Scuba diving excursion (Terceira)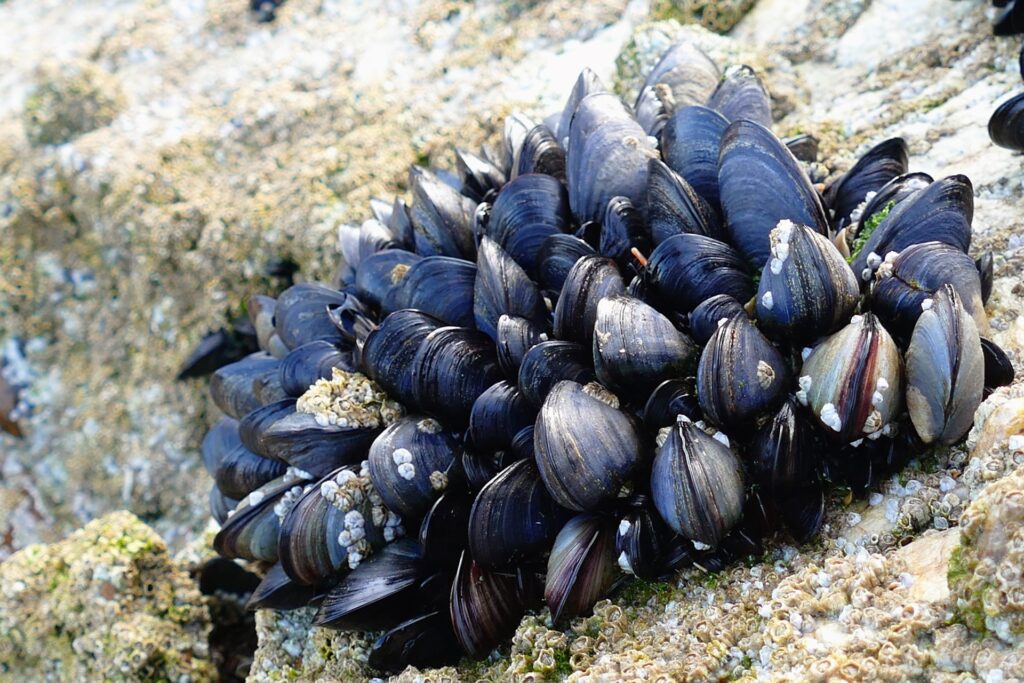 Savory Treats
9 Breathtaking Azores Islands to Explore: No vacation is complete without delicious food, and the Azores do not disappoint in this department either! Seafood is a specialty as fresh fish is caught and prepared every single day. Cheeses are also a specialty in the Azores which pairs perfectly with the wine produced from the islands. 
Captivating scenery, great food, and welcoming locals are traits that all of the 9 islands of the Azores share. But each island offers up something unique that gives them their own identity. The volcanic activity sends energy through the air and reminds you that you're alive! Visit them all and prepare yourself for the vacation experience of a lifetime.