Enchanting Honeymoon Ideas in Ireland: A Journey of Love and Beauty
Embarking on the journey of marriage is a momentous occasion, and what better way to celebrate than with a romantic getaway? Ireland, with its breathtaking landscapes, rich history, and warm hospitality, provides the perfect backdrop for an unforgettable honeymoon. From rugged coastlines to charming villages, there's something truly special about exploring the Emerald Isle together. In this blog, we'll share some enchanting honeymoon ideas in Ireland that promise to create lasting memories for you and your partner.
Dublin Delights
Begin your Irish adventure in the vibrant capital city of Dublin. Stroll hand-in-hand through the cobbled streets of Temple Bar, exploring its lively pubs, quirky shops, and street performers. Don't miss a visit to Trinity College to view the ancient Book of Kells, a beautifully illustrated manuscript. For a touch of romance, take a leisurely walk along the serene Grand Canal, stopping for a picnic in Merrion Square Park.
Coastal Retreat in County Kerry
Escape to the breathtaking landscapes of County Kerry, where the Ring of Kerry offers one of the most scenic drives in the world. Explore charming towns like Killarney and Kenmare, and immerse yourselves in the awe-inspiring beauty of Killarney National Park. A visit to the Gap of Dunloe, with its rugged mountains and tranquil lakes, is sure to leave you both spellbound.
Cliffs of Moher and the Burren
Experience the dramatic beauty of the Cliffs of Moher, standing tall along the Atlantic coastline. Take a leisurely walk along the cliff's edge, hand-in-hand, and be captivated by the roaring waves below. Nearby, the Burren, a unique karst landscape, offers a mystical setting for a romantic hike. Don't forget to catch a mesmerizing sunset over the cliffs.
Romantic Retreats in County Cork
Head to County Cork, where picturesque towns like Kinsale and Cobh provide the perfect backdrop for a romantic getaway. Savor delicious seafood in Kinsale's gourmet restaurants, and visit the historic port town of Cobh, known for its colorful houses and maritime heritage. For an extra touch of romance, take a boat trip to Garnish Island, a hidden gem with beautifully manicured gardens.
Enchanting Castles and Manors
Ireland is dotted with enchanting castles and stately homes that offer a glimpse into its rich history. Consider staying in a castle hotel, where you can enjoy luxurious accommodations surrounded by stunning gardens and ancient architecture. Castle Leslie in County Monaghan and Ashford Castle in County Mayo are just two examples of these extraordinary experiences.
Connemara's Wild Beauty
Venture to the rugged wilderness of Connemara, a region known for its untamed landscapes and tranquil lakes. Explore the Twelve Bens mountain range, go horseback riding along the coast, or simply savor a romantic picnic in the heart of nature. Connemara's unspoiled beauty is sure to inspire moments of intimacy and awe.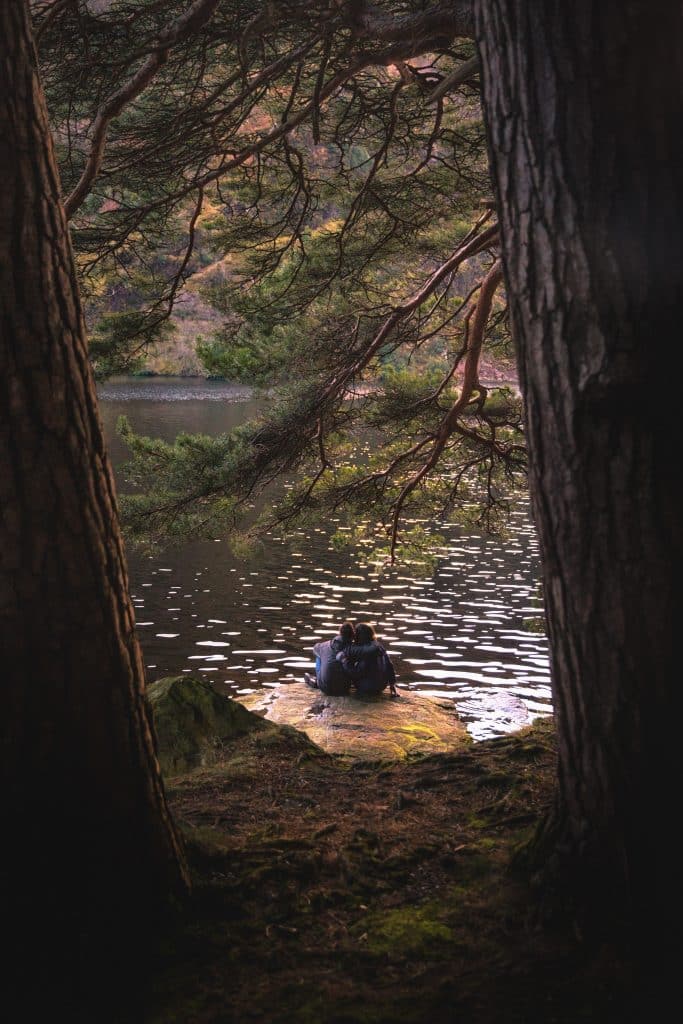 Ireland, with its captivating landscapes and warm hospitality, offers a truly magical setting for a honeymoon filled with love, adventure, and romance. From the bustling streets of Dublin to the wild beauty of Connemara, each corner of the Emerald Isle holds its own unique charm. Whether you're exploring historic castles or savoring the natural wonders, your honeymoon in Ireland promises to be a journey you'll cherish forever. So, pack your bags and embark on this unforgettable adventure together!
Thanks for checking out Juniper Tours' Travel blog! We hope you enjoyed your read and if you're looking for more content please check out our other blog posts! If you're looking for help planning your next travel adventure then book a FREE travel consultation with one of our Travel Specialists today!​
Schedule a Free Travel consultation today!​