Exploring Plitvice Lakes National Park: A Travel Guide to Croatia's UNESCO Site
Exploring Plitvice Lakes National Park: A Travel Guide to Croatia's UNESCO Site
Presented by Juniper Tours
Located in the heart of Croatia, Plitvice Lakes National Park is a must-visit destination for nature lovers and travelers seeking breathtaking landscapes. This UNESCO World Heritage Site is one of the oldest and largest national parks in Southeast Europe, and it's easy to see why it's a popular attraction. With 16 interconnected lakes, stunning waterfalls, and lush forests filled with wildlife, Plitvice Lakes National Park offers visitors a chance to explore a natural wonderland like no other. From hiking and cycling to wildlife watching and kayaking, there's no shortage of activities to enjoy at this incredible park.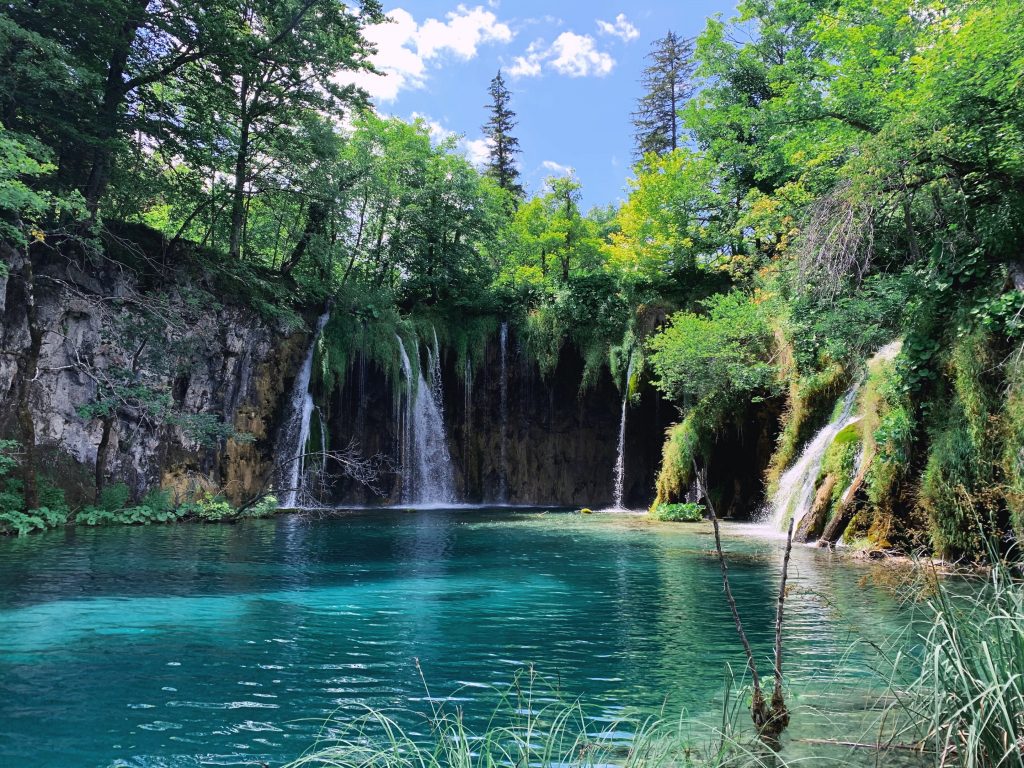 Plitvice Lakes National Park has a rich history that dates back to the 19th century, when it was first recognized as a place of exceptional natural beauty. In 1949, it was declared a national park, and in 1979 it was designated as a UNESCO World Heritage Site. The park covers an area of over 295 square kilometers and is home to 16 interconnected lakes that cascade into one another, forming stunning waterfalls and rapids. The park's lakes and waterfalls are surrounded by lush forests filled with a diverse range of wildlife, including brown bears, wolves, lynx, and numerous bird species. Visitors can explore the park's various walking trails, which take them through a series of wooden boardwalks that offer unique perspectives of the lakes and waterfalls.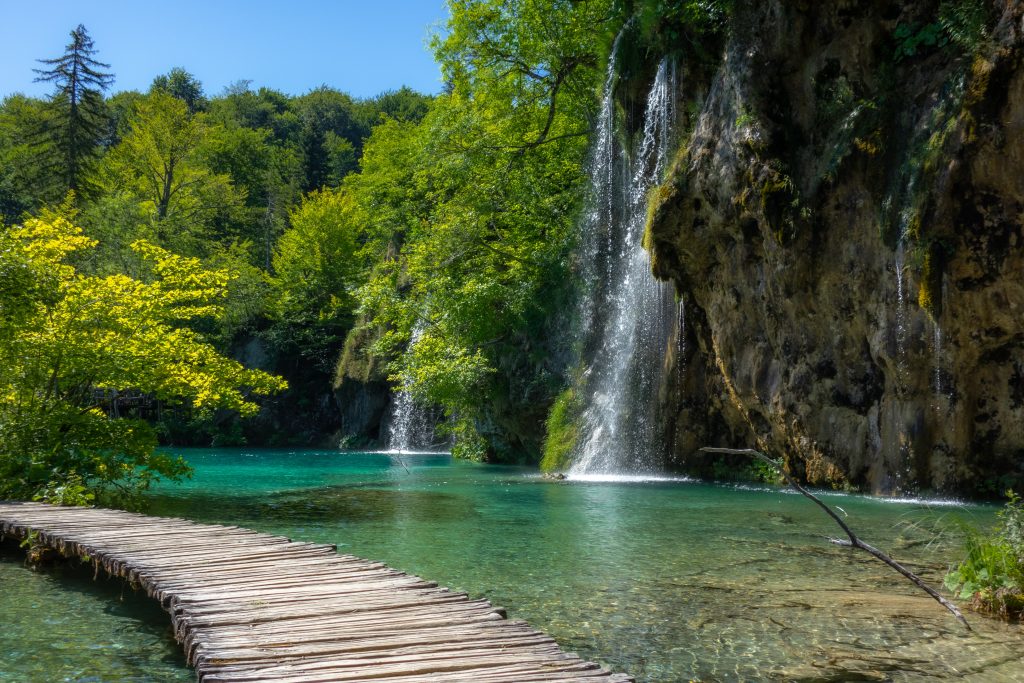 Plitvice Lakes National Park offers visitors a wide range of activities to enjoy. The park's hiking trails are a popular option, with paths ranging from easy strolls to more challenging hikes that take visitors through the park's varied terrain. Cyclists can also explore the park's landscapes on two wheels, with cycling trails available for all levels of experience. Wildlife enthusiasts can take part in guided tours to spot some of the park's diverse animal inhabitants, such as bears, wolves, and birds of prey. One of the park's main attractions is the Great Waterfall, which is the largest waterfall in the park and an impressive sight to behold. Visitors can also explore the park's interconnected lakes and waterfalls by following the series of wooden boardwalks that crisscross the park. For those seeking a more adventurous experience, kayaking and zip-lining activities are also available within the park.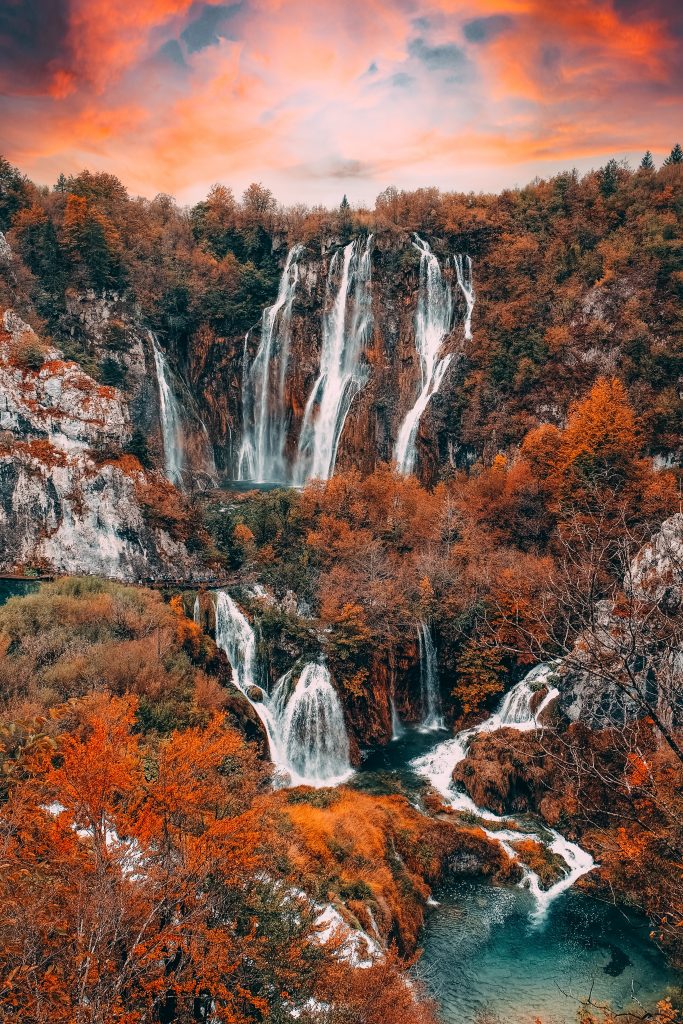 When planning a visit to Plitvice Lakes National Park, it's important to consider the best time to go. The park is open year-round, but peak season runs from July to August, which means larger crowds and higher prices. Visiting during the shoulder season (May-June or September-October) can offer a quieter experience while still enjoying the park's natural beauty. Accommodations within the park can fill up quickly, so it's recommended to book well in advance. Staying outside the park in nearby towns like Rakovica or Korenica can also be a great option for those looking for more budget-friendly accommodations. When it comes to getting to the park, renting a car is the most convenient option, but there are also bus and train options available. Visitors should be aware of the park's regulations, such as no swimming in the lakes, to help preserve the park's natural environment. If time permits, nearby attractions like the Barac Caves or Rastoke Watermill Village are also worth a visit.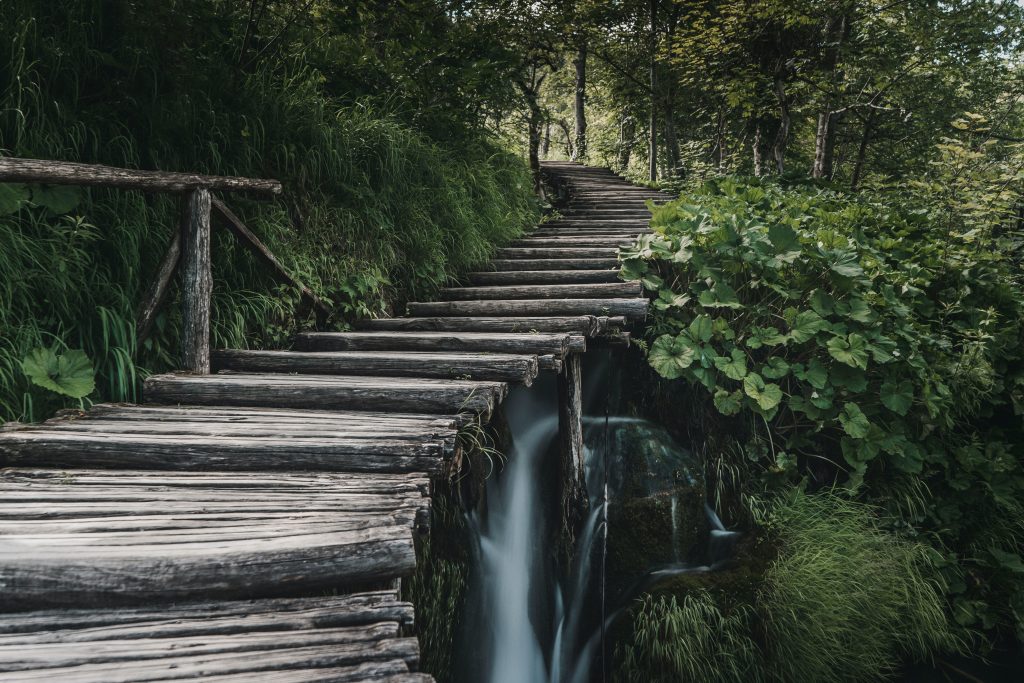 In conclusion, Plitvice Lakes National Park is truly a must-visit destination for anyone traveling to Croatia. Its stunning natural beauty, rich history, and unique geography make it an unforgettable experience for nature lovers and adventurers alike. From hiking and cycling to wildlife watching and kayaking, there are plenty of activities to enjoy in the park. And with its convenient location and numerous accommodation options, planning a trip to Plitvice Lakes is both easy and rewarding. Don't miss out on the chance to explore this UNESCO World Heritage Site and add it to your travel bucket list today.
Thanks for checking out Juniper Tours' Travel blog! We hope you enjoyed your read and if you're looking for more content please check out our other blog posts! If you're looking for help planning your next travel adventure then book a FREE travel consultation with one of our Travel Specialists today!
Schedule a Free Travel consultation today!​