Mystical Strongholds: Scotland Castle Tours
Embark on a journey through the pages of history as we invite you to experience the charm and grandeur of Scotland's castle tours. Scotland, with its breathtaking landscapes and rich cultural heritage, is home to some of the most awe-inspiring castles in the world. Join us on a magical adventure as we explore the majestic fortresses that have stood the test of time, each with its own unique story to tell.
Edinburgh Castle: A Timeless Icon
Our journey begins in the heart of Scotland's capital, Edinburgh, where the iconic Edinburgh Castle stands proudly atop Castle Rock. Immerse yourself in the tales of medieval kings and queens as you explore the Crown Jewels and the Stone of Destiny. The panoramic views of the city from the castle ramparts are a sight to behold, providing a perfect introduction to the enchanting world of Scottish castles.
Eilean Donan Castle: A Highland Gem
As we venture into the picturesque Scottish Highlands, Eilean Donan Castle awaits, nestled on a tiny island where three lochs meet. This fairy-tale castle, with its stunning backdrop of mountains and water, has played a role in numerous films and is a photographer's dream. Discover the fascinating history of clan warfare and the castle's restoration as you explore its chambers and courtyards.
Stirling Castle: Scotland's Key to Power
Perched atop Castle Hill, Stirling Castle boasts a commanding view of the surrounding landscape. This historic fortress has witnessed some of Scotland's most significant battles, including the Battle of Stirling Bridge. Delve into the rich tapestry of Scottish history as you wander through the Renaissance-influenced Great Hall and the Royal Palace.
Dunnottar Castle: Cliffside Majesty
For those seeking a more rugged and dramatic setting, Dunnottar Castle offers a breathtaking coastal experience. Balanced precariously on the edge of towering cliffs, this medieval fortress has witnessed sieges, political intrigue, and the imprisonment of important historical figures. The views of the North Sea from the castle ruins are nothing short of spectacular.
Glamis Castle: Royal Elegance
Our journey concludes with a visit to Glamis Castle, often referred to as the "most beautiful castle in Scotland." This fairytale-like castle, surrounded by manicured gardens and sprawling grounds, has strong ties to the British royal family. Explore the opulent rooms, including the childhood home of Queen Elizabeth, the Queen Mother, and soak in the regal atmosphere that permeates this stunning estate.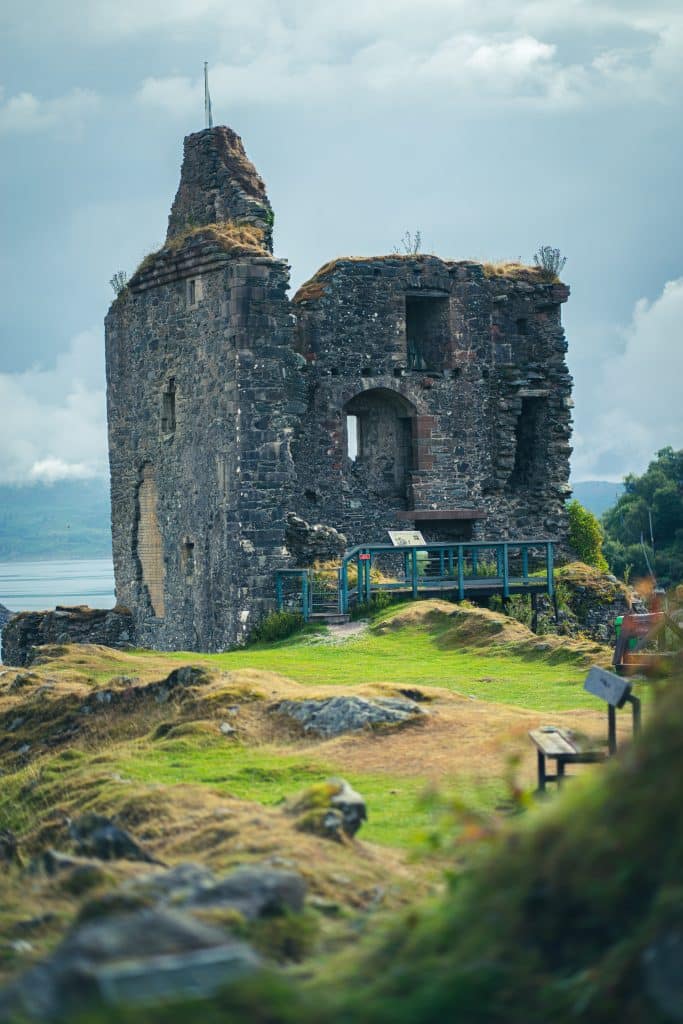 Scotland's castle tours offer a captivating blend of history, architecture, and natural beauty. Each castle tells a unique story, providing a glimpse into the nation's rich past. Join us as we unlock the secrets of these majestic fortresses, and let the echoes of Scotland's history enchant and inspire you on an unforgettable castle tour. Book your journey now and become part of the living tapestry of Scotland's fascinating heritage.
Thanks for checking out Juniper Tours' Travel blog! We hope you enjoyed your read and if you're looking for more content please check out our other blog posts! If you're looking for help planning your next travel adventure then book a FREE travel consultation with one of our Travel Specialists today!​
Schedule a Free Travel consultation today!​