The Cyclades are a collection of roughly 200 islands off the southeast coast of Greece in the Aegean Sea. The legend behind them is the mythological Greek God, Poseidon, turned the Cyclades nymphs into islands as punishment after they angered him.
Regardless of how they came to be, these islands shine with beauty and attract visitors from all over the world. The best time to visit is from May all through the summer months as this is when the warm weather brings out many merchants and shopkeepers, and a sunset that could bring you to tears for its unparalleled beauty.
Of course, traveling to all 200 islands is not practical or cost-effective, so we've narrowed it down to the 5 best that you should check out.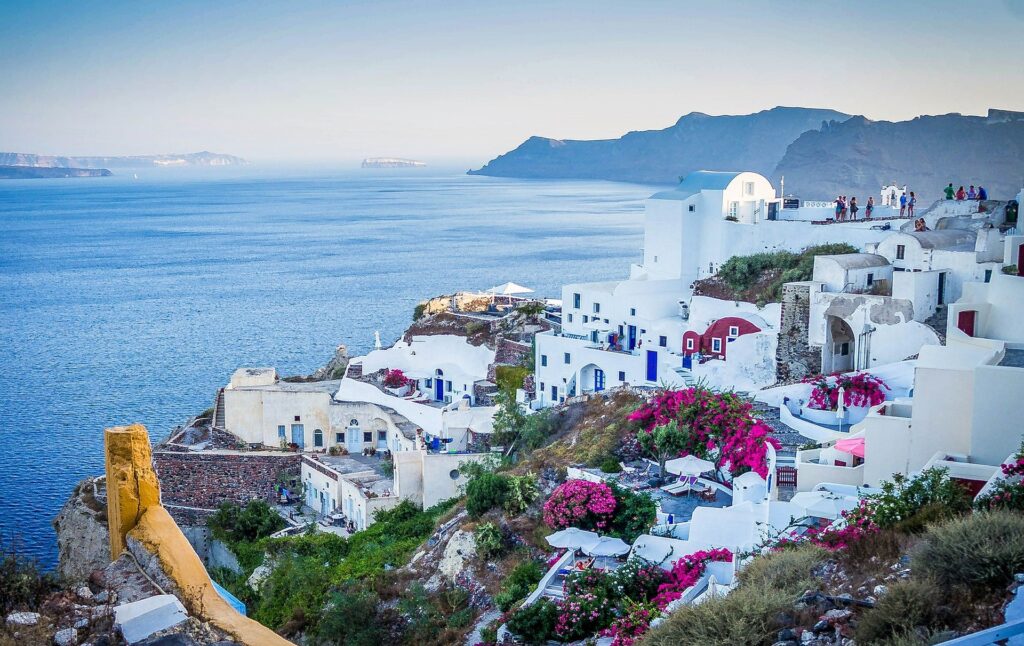 Santorini
It is widely agreed that Santorini is the most popular and seductive of all the Cyclades. Virtually every angle, view, a beam of sunshine onto the white stone buildings and crystal blue waters, presents an image of exquisiteness and perfection.
It's a popular docking point for cruise ships and a top choice for happy couples who want to tie the knot. There is more than enough stunning scenery to make a wedding photo album even more special. The vibe in Santorini is a relaxing one during the day, while at night, the city comes to life as restaurants with rooftop terraces pack up and serve some of the local delicacies.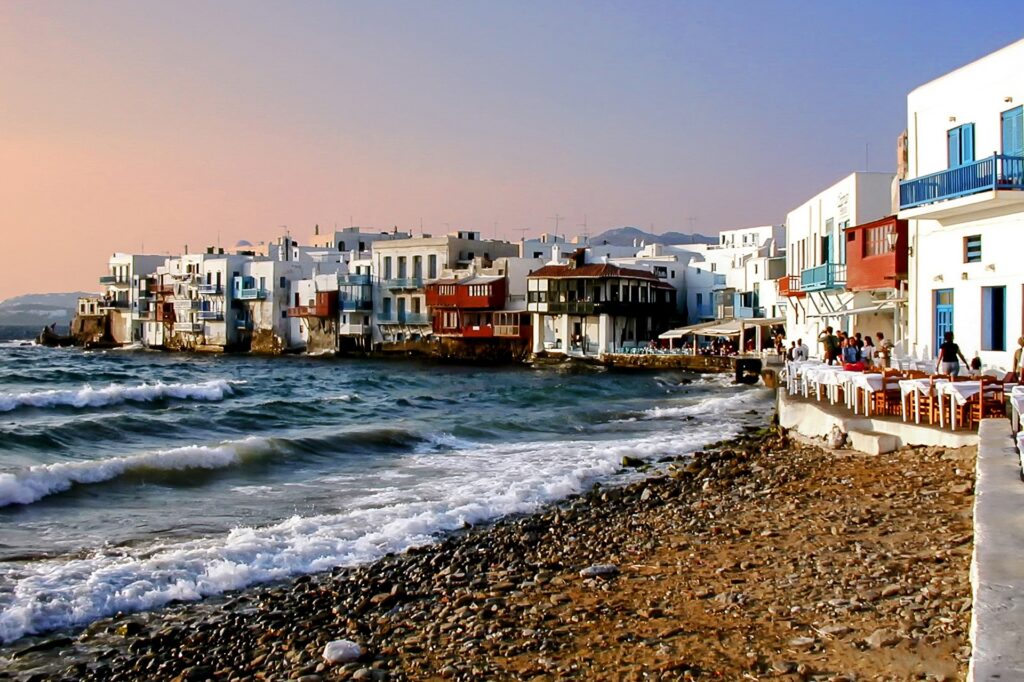 Mykonos
This island is well known for its fun atmosphere and lively nightlife. If you're looking for an awesome beach party, Mykonos is the island for you. Paradise beach is where several thousands of tourists mix with the local population of 10,000 people and hit the trendy bars and nightclubs on the island.
If you love to shop, make sure you check out the main town, Hóra. Here you'll find designer label clothing stores and even some hot items from national brands and designers.
Naxos
Naxos is the largest island out of the bunch and offers a mix of culture and fun for all to enjoy. From the moment you arrive at Naxos, you'll see the Portara. These are giant door-shaped ruins that were built in 522 BC. This island is also where you will find the most important mountain in all of Greek mythology – Mount Zeus.
All of the beaches are absolutely splendid, and in some areas, the wind picks up and is perfect for windsurfers.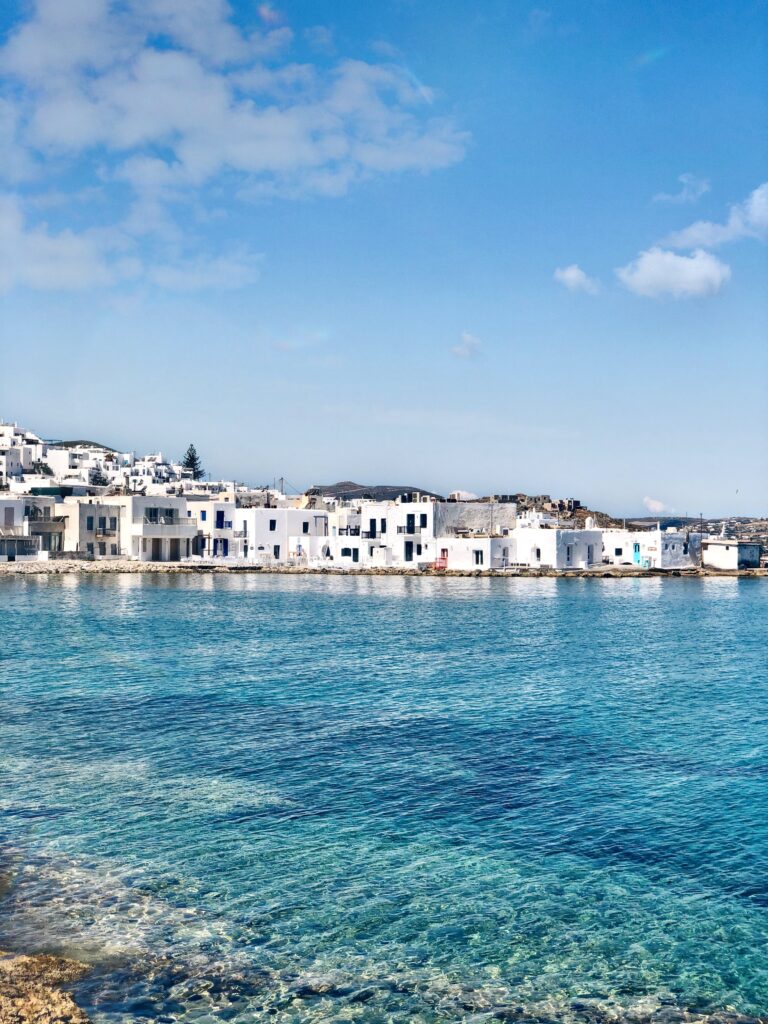 Paros
Paros is easily one of the most beautiful places your eyes will ever witness. The beaches vary between rock and sand, but all share crystal clear waters and are backed by the most charming villages. Check out the local markets and restaurants to get a real feel and taste of the culture here.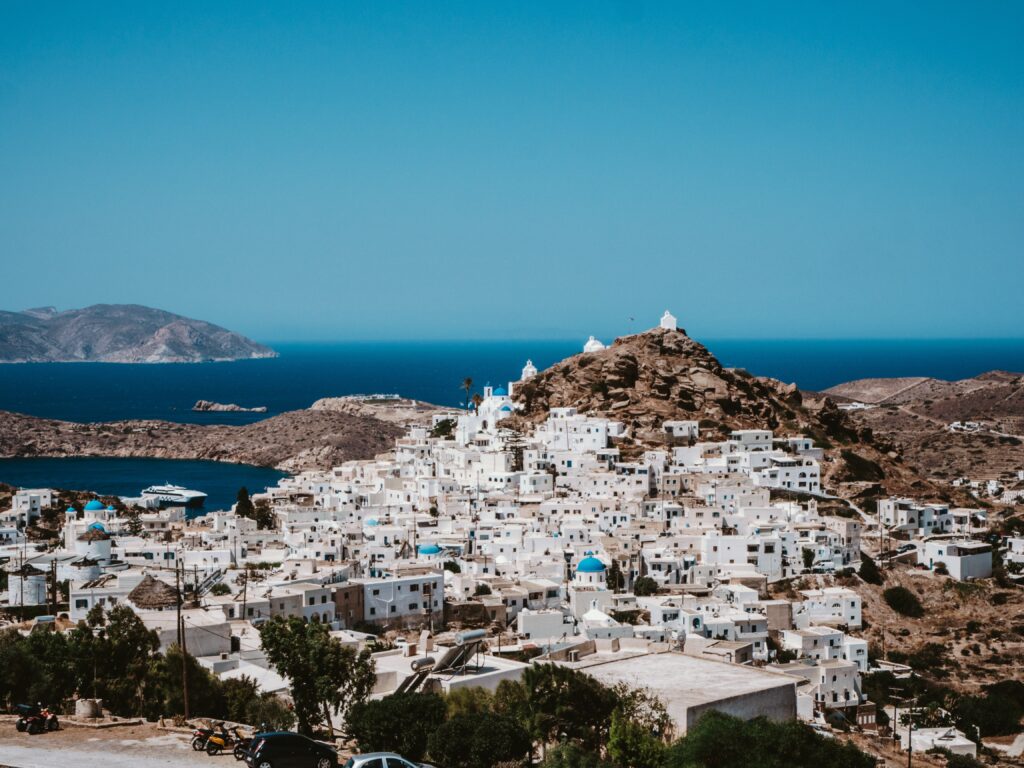 Ios
Don't let the 365 churches fool you; this island hosts one heck of a party. It is a go-to destination for young people thanks to the amazing nightlife and daytime beach parties as well. The beach itself has plenty of bars and restaurants that are alive and kicking all hours of the day and night. The stunning beaches of Ios are also popular for watersports that visitors also enjoy themselves throughout the day.
But if you need a break from the party, you can head over to the calm village of Chora. It is as gorgeous as it is relaxing, and you'll get plenty of amazing pictures from its hillside views.
If you want your next vacation to include a healthy dose of island paradise, be sure to book your flight to Greece and visit these impressive 5 Cyclades.