Experiencing Italy: Top 10 Things to do
Top 10 Things to do in Italy
Italy, a country steeped in rich history, art, culture, and culinary delights, offers an abundance of experiences that captivate travelers from around the world. From the ancient ruins of Rome to the serene canals of Venice and the vibrant streets of Florence, each city and region holds treasures waiting to be explored. Here are the top 10 must-do activities in Italy that promise an unforgettable journey:
1. Explore Rome's Ancient Wonders
Colosseum & Roman Forum:
Step back in time at the Colosseum, an iconic symbol of ancient Rome, and explore the neighboring Roman Forum. Witness the grandeur of these ancient ruins that speak volumes about the city's rich history and architectural prowess.
2. Admire the Artistic Heritage in Florence
Uffizi Gallery & Accademia Gallery:
Immerse yourself in Florence's artistic treasures at the Uffizi Gallery, housing masterpieces by Botticelli, Michelangelo, and Leonardo da Vinci. Visit the Accademia Gallery to marvel at Michelangelo's iconic statue of David.
3. Experience Romantic Venice
Gondola Ride & St. Mark's Square:
Indulge in a quintessential Venetian experience with a romantic gondola ride through the city's enchanting canals. Stroll around St. Mark's Square, visit St. Mark's Basilica, and witness the grandeur of the Doge's Palace.
4. Discover the Leaning Tower of Pisa
Piazza dei Miracoli:
Pose for the classic photo op at the Leaning Tower of Pisa, part of the striking Piazza dei Miracoli complex. Climb the tower for panoramic views or explore the Cathedral and Baptistery.
5. Unwind in the Amalfi Coast's Splendor
Scenic Drive & Coastal Villages:
Embark on a scenic drive along the picturesque Amalfi Coast, marveling at the dramatic cliffs and crystal-clear waters. Visit charming coastal towns like Positano, Amalfi, and Ravello for breathtaking views and serene vibes.
6. Marvel at the Sistine Chapel
Vatican Museums & Sistine Chapel:
Visit the Vatican Museums and be awestruck by the ceiling of the Sistine Chapel, adorned with Michelangelo's masterpiece frescoes, including the renowned Creation of Adam.
7. Taste Italian Gastronomic Delights
Culinary Tours & Wine Tasting:
Indulge in Italy's culinary wonders with food tours through bustling markets, savoring authentic pasta, pizza, gelato, and local delicacies. Explore vineyards and partake in wine tastings in Tuscany or Piedmont.
8. Wander Through Cinque Terre's Charm
Hiking & Scenic Villages:
Embark on picturesque hikes along the trails that connect the five villages of Cinque Terre, admiring the stunning coastal views and colorful terraced houses perched on cliffs.
9. Visit the Ruins of Pompeii
Ancient City Ruins:
Explore the haunting ruins of Pompeii, frozen in time after the eruption of Mount Vesuvius in 79 AD. Walk through the streets, houses, and amphitheater to witness life in an ancient Roman city.
10. Enjoy Lakeside Serenity in Lake Como
Villa Del Balbianello & Lake Cruises:
Experience tranquility in the idyllic setting of Lake Como. Visit the stunning Villa del Balbianello, take leisurely boat cruises on the lake, and explore charming lakeside towns like Bellagio and Varenna.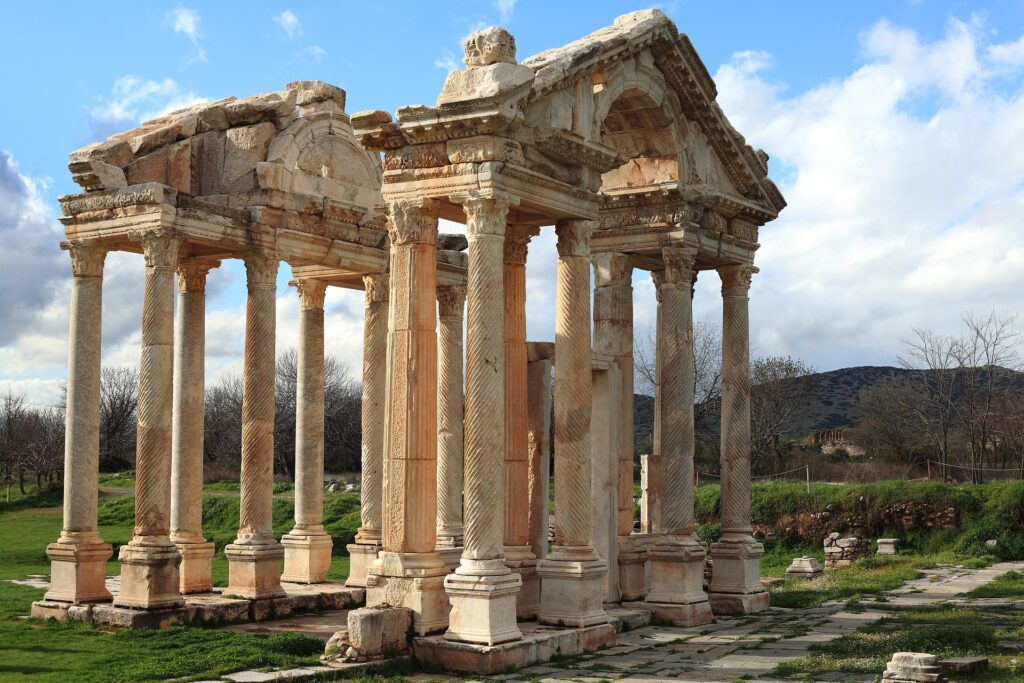 Craft Your Italian Adventure
At Juniper Tours, we curate tailor-made experiences to help you explore Italy's wonders. Whether you dream of gazing at the Sistine Chapel's ceiling or savoring authentic Italian cuisine, let us craft your personalized Italian itinerary.
Embrace the Beauty of Italy
Italy beckons with a kaleidoscope of experiences that promise to enchant, inspire, and leave an indelible mark on your heart. From historic landmarks to breathtaking landscapes and culinary delights, each moment in Italy is a celebration of life, art, and culture. Contact us today to start planning your dream Italy Trip.
Thanks for checking out Juniper Tours' Travel blog! We hope you enjoyed your read and if you're looking for more content please check out our other blog posts! If you're looking for help planning your next travel adventure then book a FREE travel consultation with one of our Travel Specialists today!​
Schedule a Free Travel consultation today!​