Greek Island Escapes: Discovering the Perfect Honeymoon Haven
Greek Island Escapes: Discovering the Perfect Honeymoon Haven
Greece, with its sun-drenched landscapes, crystalline waters, and captivating culture, stands as an idyllic destination for couples seeking a romantic honeymoon getaway. Among the myriad of stunning Greek islands, a select few stand out as paradisiacal havens, each offering its unique charm and allure. Let's explore the best Greek islands that set the stage for an unforgettable honeymoon experience.
Santorini: Romance in Every Sunset
Iconic Beauty of Santorini:
Santorini, renowned for its breathtaking sunsets and iconic whitewashed buildings perched on cliffs overlooking the Aegean Sea, exudes an ethereal charm. The caldera views from villages like Oia and Fira create a mesmerizing backdrop for couples seeking romance. Enjoy private boat tours around the island, relax on volcanic beaches, and indulge in candlelit dinners with panoramic views.
Luxurious Seclusion:
Escape to luxurious accommodations offering private infinity pools and suites carved into the cliffs. Experience the ultimate in pampering with spa treatments and personalized service while soaking in the beauty of this enchanting island.
Mykonos: Cosmopolitan Vibes and Beach Bliss
Vibrant Nightlife & Beach Getaways:
Mykonos, known for its cosmopolitan atmosphere and vibrant nightlife, attracts honeymooners seeking a blend of relaxation and entertainment. Spend lazy days lounging on beautiful beaches like Psarou or Paradise Beach and enjoy evenings exploring the chic bars and clubs in Mykonos Town.
Secluded Retreats:
Opt for boutique hotels or exclusive resorts offering seclusion and intimacy amidst the island's lively ambiance. Private villas with stunning sea views and personalized services cater to couples seeking privacy and luxury.
Crete: Diverse Landscapes and Cultural Gems
Diverse Experiences:
Crete, the largest Greek island, boasts diverse landscapes ranging from stunning beaches to rugged mountains and ancient ruins. Explore the Minoan palace of Knossos, hike through the Samaria Gorge, and unwind in charming villages like Chania or Rethymnon.
Romantic Hideaways:
Choose from luxurious beachfront resorts or secluded hideaways nestled in the Cretan countryside. Enjoy spa treatments, candlelit dinners, and private excursions to discover the island's hidden gems.
Tailoring Your Dream Honeymoon
At Juniper, we understand that each couple has unique preferences and desires for their honeymoon. Whether you dream of Santorini's romantic sunsets, Mykonos' vibrant ambiance, or Crete's diverse landscapes, our expert planners can tailor your itinerary to create the perfect Greek island getaway.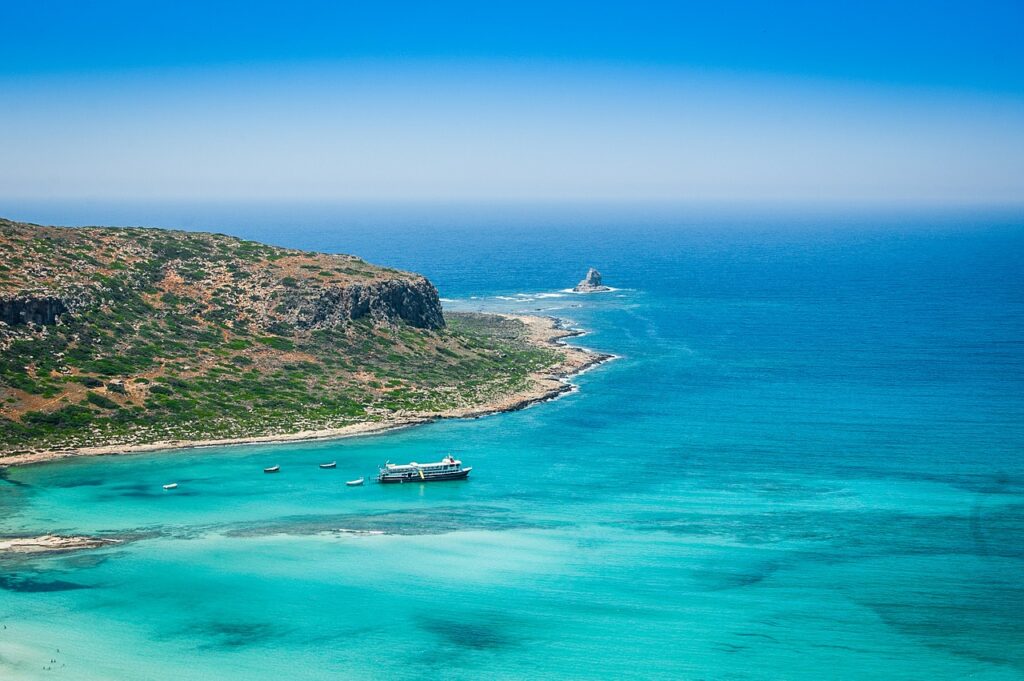 Begin Your Greek Island Romance
Let Juniper Tours be your guide to an unforgettable honeymoon in Greece. Contact us to customize your dream honeymoon package and embark on a romantic journey through the breathtaking landscapes, cultural treasures, and intimate settings of the best Greek islands.
Thanks for checking out Juniper Tours' Travel blog! We hope you enjoyed your read and if you're looking for more content please check out our other blog posts! If you're looking for help planning your next travel adventure then book a FREE travel consultation with one of our Travel Specialists today!​
Schedule a Free Travel consultation today!​