Indulge in Romance: Unforgettable Honeymoon Packages to Italy
Indulge in Romance: Unforgettable Honeymoon Packages to Italy
Italy, a country synonymous with romance, boasts a tapestry of stunning landscapes, rich history, delectable cuisine, and passionate culture—a perfect haven for honeymooners seeking an enchanting start to their journey together. At Juniper Tours, we offer carefully curated honeymoon packages to Italy that promise to weave unforgettable moments and cherished memories for the newlyweds.
Venice: A City of Endless Romance
Venetian Gondola Serenade:
Begin your Italian escapade in Venice, the city of canals and eternal love. Glide through the picturesque waterways on a private gondola, savoring the breathtaking views of ornate bridges and historic palaces. Let the gondolier serenade you both while reveling in the timeless romance of this floating city.
St. Mark's Square & Doge's Palace:
Explore the iconic St. Mark's Square, marveling at the grandeur of St. Mark's Basilica and the intricate architecture of Doge's Palace. Wander hand in hand through narrow alleys and discover hidden gems, intimate cafes, and artisanal boutiques.
Florence: Art, Culture, and Tuscan Beauty
Artistic Marvels & Tuscan Delights:
In Florence, immerse yourselves in the city's rich artistic heritage. Visit the Uffizi Gallery, home to masterpieces by Michelangelo, Botticelli, and Leonardo da Vinci. Stroll across the Ponte Vecchio, and indulge in delectable Tuscan cuisine at charming trattorias.
Tuscany Countryside Retreat:
Escape to the serene Tuscan countryside for a romantic retreat. Stay at a luxurious villa surrounded by rolling hills, vineyards, and olive groves. Enjoy private wine tastings at renowned wineries and savor the flavors of authentic Italian cuisine in a private dinner under the stars.
Eternal City: Rome's Timeless Grandeur
Roman Romance & Ancient Wonders:
In Rome, experience the eternal allure of the Colosseum, the Roman Forum, and the awe-inspiring Vatican City. Wander through cobblestone streets, toss a coin into the Trevi Fountain for a wish of eternal love, and share gelato in the shadow of the Pantheon.
Villa Borghese Gardens & Sunset Views:
Escape the city bustle and find tranquility in the lush Villa Borghese Gardens. Revel in panoramic views of Rome as the sun sets, painting the sky with hues of gold and pink—a perfect backdrop for a romantic evening together.
Your Personalized Italian Love Affair
At Juniper Tours, we understand that every couple's idea of a perfect honeymoon is unique. That's why our honeymoon packages to Italy are fully customizable. Whether you dream of a private villa in Tuscany, a gondola ride at sunset, or a personalized tour of the Colosseum, our expert planners will tailor your itinerary to create the romantic Italian getaway of your dreams.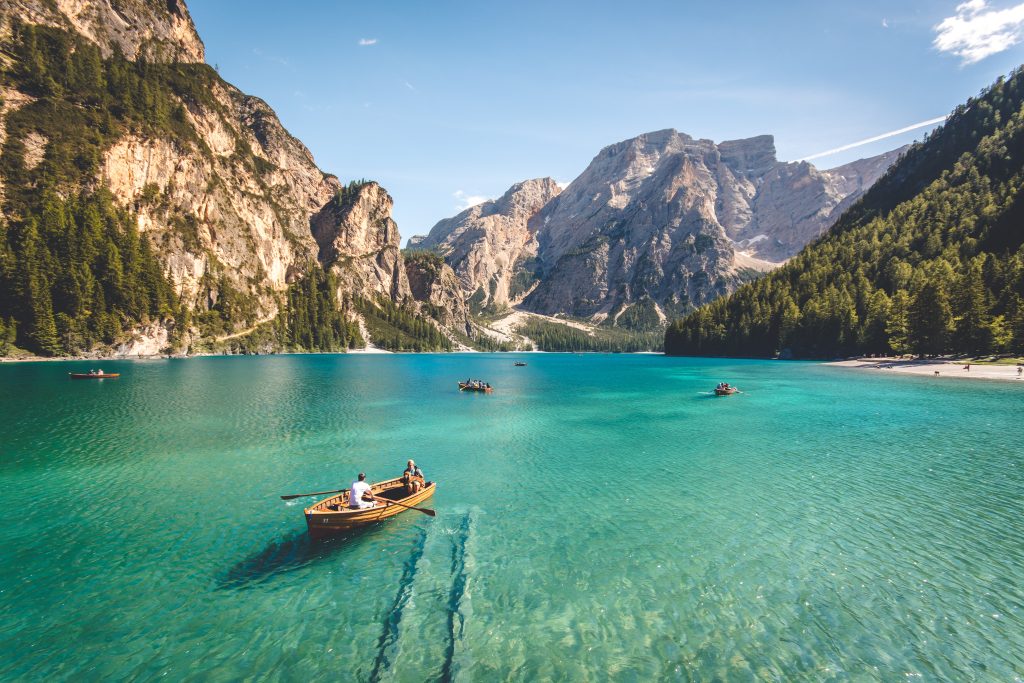 Begin Your Eternal Love Story in Italy
Let Juniper Tours be your guide to an extraordinary honeymoon in Italy. Contact us to create your personalized honeymoon package and embark on a romantic journey through the enchanting landscapes, timeless treasures, and culinary delights of Italy.
Thanks for checking out Juniper Tours' Travel blog! We hope you enjoyed your read and if you're looking for more content please check out our other blog posts! If you're looking for help planning your next travel adventure then book a FREE travel consultation with one of our Travel Specialists today!​
Schedule a Free Travel consultation today!​