Uncover the Magic: Castle Hotels in the UK
When it comes to travel, there are few experiences as enchanting as staying in a castle hotel. These historic landmarks, steeped in centuries of stories and surrounded by breathtaking landscapes, offer a unique glimpse into a bygone era. In the UK, a country known for its rich history and stunning architecture, castle hotels stand as living testaments to a time when knights roamed and queens ruled. Join us on a journey through some of the most captivating castle hotels in the UK.
1. Amberley Castle, West Sussex
Location: Amberley, West Sussex
Tucked away in the picturesque South Downs National Park, Amberley Castle exudes medieval charm. Dating back to 1103, this stately castle boasts luxurious rooms, a tranquil moat, and award-winning dining. The stunning gardens provide a peaceful retreat, while the surrounding countryside offers opportunities for hiking and exploring nearby villages.
2. Thornbury Castle, Gloucestershire
Location: Thornbury, Gloucestershire
Once the home of King Henry VIII and Anne Boleyn, Thornbury Castle radiates regal elegance. With its striking Tudor architecture, opulent suites, and acres of manicured gardens, it's the perfect blend of history and luxury. Guests can revel in fine dining, take archery lessons, or simply soak in the ambiance of this remarkable castle.
3. Bovey Castle, Devon
Location: Dartmoor National Park, Devon
Nestled within the rugged beauty of Dartmoor National Park, Bovey Castle is a masterpiece of Edwardian architecture. The estate offers a wide range of activities, from falconry to golf, ensuring there's something for every traveler. After a day of adventure, unwind in the spa or savor exquisite cuisine in the grand dining room.
4. Walworth Castle Hotel, County Durham
Location: Darlington, County Durham
A true gem of the North, Walworth Castle Hotel stands as a beacon of medieval history. This 12th-century castle transports guests back in time, with its imposing turrets and ancient stone walls. The hotel's charming rooms and delectable dining options make it a perfect base for exploring the nearby countryside and historic sites.
5. Langley Castle, Northumberland
Location: Hexham, Northumberland
Situated amidst the dramatic Northumberland countryside, Langley Castle is a marvel of 14th-century architecture. The castle's imposing battlements and tranquil surroundings create an atmosphere of unrivaled romance. Guests can take part in medieval banquets, explore the castle's nooks and crannies, or venture out to Hadrian's Wall and other nearby attractions.
6. Augill Castle, Cumbria
Location: Kirkby Stephen, Cumbria
Augill Castle is a family-owned castle hotel that exudes warmth and hospitality. This Victorian folly combines historic charm with modern comforts, providing guests with a truly unique experience. With its eclectic decor, whimsical gardens, and welcoming atmosphere, Augill Castle invites visitors to feel like royalty.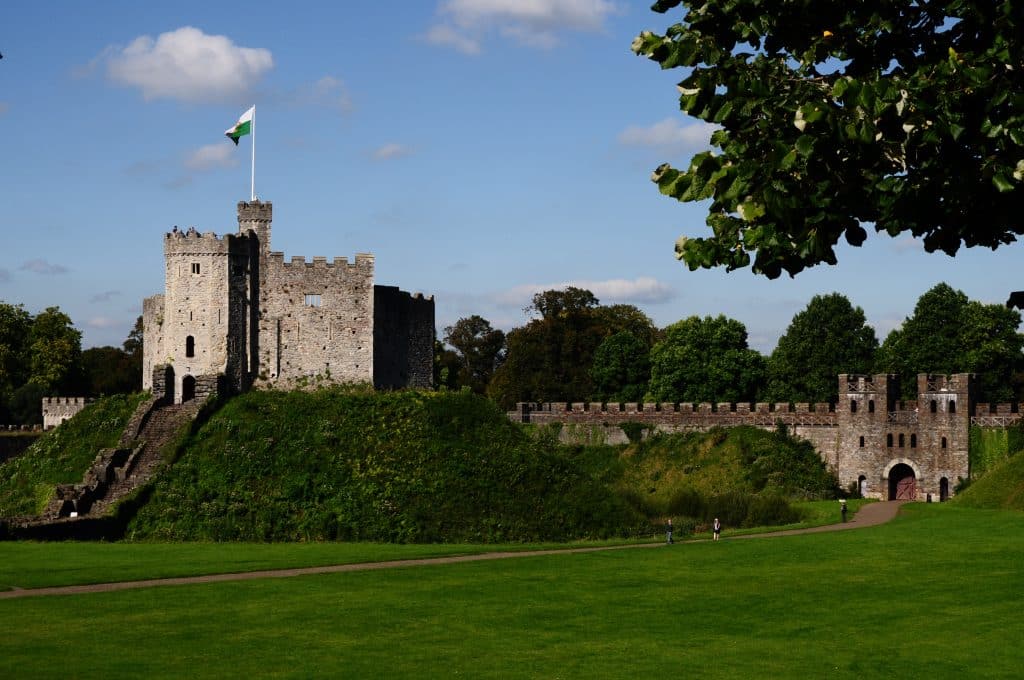 Staying in a castle hotel is more than just a vacation; it's an immersive journey into the past, a chance to live out your own fairytale. The UK's castle hotels offer a blend of history, luxury, and natural beauty that is simply unparalleled. Whether you're drawn to the rugged landscapes of Northumberland or the rolling hills of Sussex, there's a castle waiting to welcome you with open arms.
So, why not embark on an adventure fit for a king or queen? Book your stay at one of the UK's enchanting castle hotels and let the magic begin.
Thanks for checking out Juniper Tours' Travel blog! We hope you enjoyed your read and if you're looking for more content please check out our other blog posts! If you're looking for help planning your next travel adventure then book a FREE travel consultation with one of our Travel Specialists today!​
Schedule a Free Travel consultation today!​