Discover the Magic: Ireland Castle Vacation Packages
Ireland Castle Vacation Packages
When it comes to enchanting landscapes, rich history, and a touch of medieval charm, Ireland stands in a league of its own. And what better way to immerse yourself in the timeless allure of this Emerald Isle than by staying in a castle?
Our Ireland Castle Vacation Packages promise an experience that transcends the ordinary. Imagine waking up to the whispers of centuries-old stone walls, strolling through lush gardens steeped in history, and indulging in regal hospitality fit for a king or queen. Let's embark on a journey through these extraordinary packages, designed to make your Irish getaway an unforgettable adventure.
The Majesty of Irish Castles
Ireland boasts a wealth of castles, each with its own unique story to tell. From the imposing turrets of Blarney Castle to the picturesque ruins of Dunluce Castle perched dramatically on a cliff, you'll find yourself surrounded by history at every turn.
Bunratty Castle & Folk Park: Nestled in County Clare, Bunratty Castle is a beautifully restored fortress that transports you back to the 15th century. Explore the castle's fascinating chambers and walk through the adjacent Folk Park to experience life as it was in ancient Ireland.
Ashford Castle: A true gem of the West, Ashford Castle in County Mayo exudes luxury and grandeur. With its stunning lakeside setting and opulent interiors, you'll feel like royalty from the moment you arrive.
Dromoland Castle: Located in County Clare, Dromoland Castle is a masterpiece of elegance and refinement. Surrounded by 450 acres of lush countryside, it offers a tranquil retreat while still being within easy reach of bustling cities.
Tailored Experiences
Our Ireland Castle Vacation Packages are designed to cater to every traveler's desires. Whether you're seeking a romantic getaway, a family adventure, or a solo exploration, we have a package to suit you.
Romantic Retreats: Picture yourself and your loved one in a private suite, with a backdrop of rolling green hills. Indulge in spa treatments, gourmet dinners, and leisurely walks through enchanting gardens.
Family Adventures: Castles aren't just for couples. Many of our packages offer family-friendly amenities and activities, including treasure hunts, archery, and even falconry experiences.
Solo Sojourns: If you're seeking solitude and introspection, a solo castle retreat could be just the thing. Wander through ancient halls, find a quiet corner in the library, and let the tranquility of the surroundings wash over you.
A Taste of Irish Cuisine
Ireland is renowned for its hearty and flavorful cuisine, and our castle packages are no exception. Indulge in delectable dishes prepared with locally sourced ingredients. From traditional Irish breakfasts to sumptuous dinners, every meal is an experience in itself.
Exploring the Surroundings
While the castles are undoubtedly the stars of the show, our vacation packages also include opportunities to explore the rich tapestry of Ireland beyond their walls. Discover nearby attractions, picturesque villages, and vibrant cities that add depth to your Irish adventure.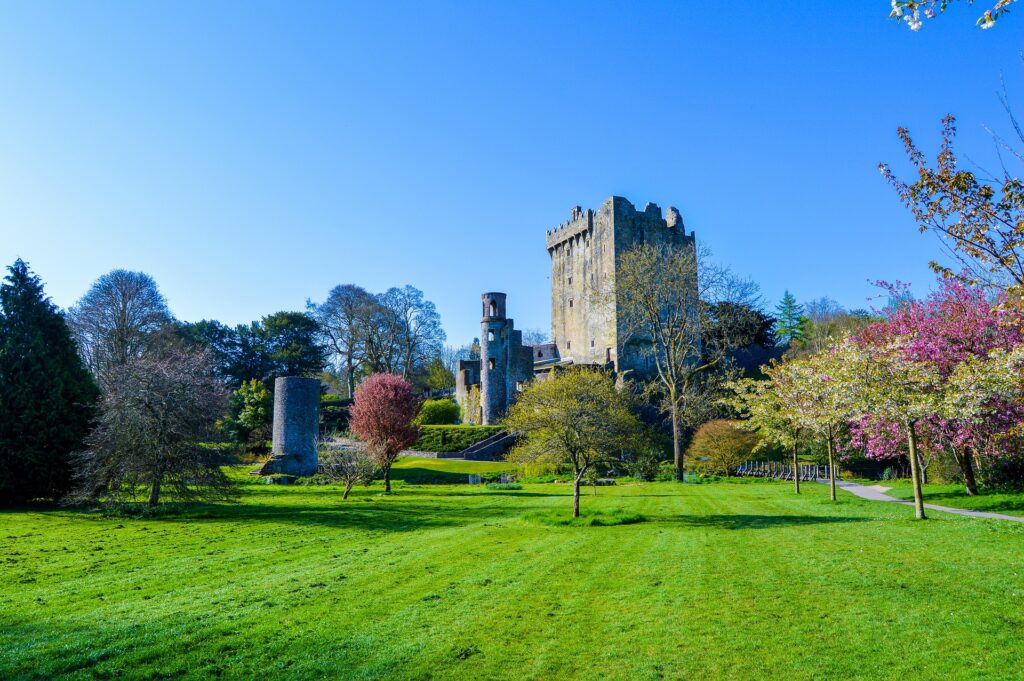 Booking Your Dream Castle Getaway
At Juniper Tours, we understand that a vacation is more than just a trip; it's a collection of moments that become cherished memories. Our Ireland Castle Vacation Packages are curated with passion and expertise to ensure that your journey through the Emerald Isle is nothing short of extraordinary.
Contact us today to start planning your Irish castle adventure, and let the magic of Ireland sweep you off your feet!
Thanks for checking out Juniper Tours' Travel blog! We hope you enjoyed your read and if you're looking for more content please check out our other blog posts! If you're looking for help planning your next travel adventure then book a FREE travel consultation with one of our Travel Specialists today!​
Schedule a Free Travel consultation today!​