Unveiling the Wonders of Reykjavik: A Traveler's Guide
Things to do in Reykjavik
Nestled on the edge of the North Atlantic Ocean, Reykjavik, the capital of Iceland, is a city that seamlessly blends rich history with a vibrant modern culture. From its striking natural landscapes to its bustling arts scene, Reykjavik offers an array of experiences that are sure to captivate every traveler. Let's delve into the top things to do in this enchanting city.
1. Discover the Iconic Hallgrímskirkja
No visit to Reykjavik is complete without a stop at the Hallgrímskirkja, an awe-inspiring church that dominates the city skyline. Ascend to the top for panoramic views of Reykjavik and beyond. The architecture, both inside and out, is a testament to modernist design and Icelandic creativity.
2. Explore the Golden Circle
While not strictly in Reykjavik, the Golden Circle is a must-see for any visitor to Iceland. This renowned route includes the stunning Þingvellir National Park, the powerful Geysir geothermal area, and the majestic Gullfoss waterfall. Guided tours from Reykjavik make it easy to experience these natural wonders.
3. Relax in the Blue Lagoon
A short drive from Reykjavik lies the world-famous Blue Lagoon, a geothermal spa surrounded by rugged lava fields. Soak in the warm, mineral-rich waters for a truly rejuvenating experience. Be sure to book in advance, as this popular attraction tends to fill up quickly.
4. Immerse Yourself in Icelandic Culture
Reykjavik boasts a thriving arts and culture scene. Explore the city's numerous galleries, like the Reykjavik Art Museum, and discover the works of both local and international artists. Don't forget to visit Harpa, an architectural marvel and the city's premier concert hall.
5. Sample Icelandic Delicacies
Indulge in the unique flavors of Icelandic cuisine. Head to the city center to savor traditional dishes like lamb stew, fresh seafood, and, of course, the famous Icelandic hot dogs. For a true culinary adventure, don't miss out on trying fermented shark or hákarl.
6. Stroll Along the Old Harbor
The Old Harbor area of Reykjavik is a picturesque blend of maritime history and modern development. Take a leisurely stroll along the waterfront, where you can admire colorful fishing boats, dine in charming seafood restaurants, and even embark on whale-watching tours.
7. Chase the Northern Lights
If you're visiting Reykjavik during the winter months, the elusive Northern Lights may grace you with their ethereal dance across the night sky. Join a guided tour to venture into the darkness for a chance to witness this natural wonder.
8. Shop for Unique Souvenirs
Reykjavik offers a treasure trove of boutique shops and artisanal stores. Pick up authentic Icelandic woolens, handmade jewelry, and locally crafted ceramics as mementos of your trip.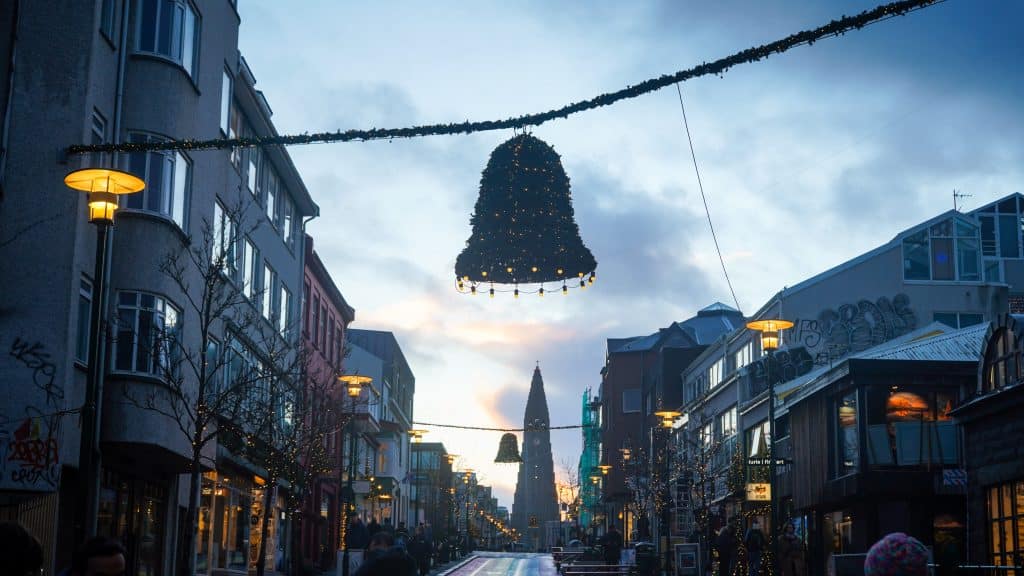 Plan Your Reykjavik Adventure
At Juniper Tours, we're dedicated to crafting unforgettable experiences for every traveler. Reykjavik, with its natural wonders and vibrant culture, is a destination that promises to leave you spellbound. Contact us today to start planning your journey to this captivating city, and let the magic of Reykjavik unfold before you!
Thanks for checking out Juniper Tours' Travel blog! We hope you enjoyed your read and if you're looking for more content please check out our other blog posts! If you're looking for help planning your next travel adventure then book a FREE travel consultation with one of our Travel Specialists today!​
Schedule a Free Travel consultation today!​