Unveiling Ireland's Perfect Time to Visit: Embrace the Seasons
Unveiling Ireland's Perfect Time to Visit: Embrace the Seasons
Welcome to the Emerald Isle, a land brimming with breathtaking landscapes, rich culture, and genuine hospitality. Ireland's allure knows no bounds, regardless of the time of year. Whether you yearn for the verdant splendor of spring, the endless summer days, the vivid hues of autumn, or the cozy ambiance of winter, this captivating island offers a unique experience throughout every season. Join us as we embark on a journey through Ireland's seasons, discovering the best time to plan your visit.
Spring
As the chill of winter melts away, Ireland awakens in a burst of vibrant colors and scents. Spring, from March to May, holds a magical charm. Watch as the rolling hills and meadows burst into life, adorned with blooming wildflowers like daffodils, bluebells, and primroses. Picture-perfect gardens such as the renowned Powerscourt Gardens and the serene Mount Stewart showcase a mesmerizing display of rhododendrons and azaleas. With mild temperatures and fewer crowds, this season beckons outdoor enthusiasts to hike the awe-inspiring Cliffs of Moher or embark on a peaceful cycling journey through the countryside.
Summer
Summer, from June to August, is when Ireland shines in its full glory. The days stretch out, drenching the island in ample sunlight. It's the perfect time to immerse yourself in the legendary Irish festivals, be it the vibrant Galway International Arts Festival or the lively Temple Bar TradFest in Dublin. Explore the buzzing coastal towns like Galway, Cork, and Killarney, where you can savor traditional music sessions and indulge in mouthwatering seafood. Don't miss the chance to traverse the rugged coastline, including the iconic Ring of Kerry and the dramatic Giant's Causeway. Take advantage of the pleasant weather to embark on a boat trip to the Aran Islands or kayak along the stunning lakes of Killarney National Park.
Autumn
As summer bids farewell, Ireland undergoes a breathtaking transformation, painting its landscapes in golden hues from September to November. Witness the forests and countryside ablaze with shades of red, orange, and gold as the leaves gracefully change their colors. The crisp air and mild temperatures make autumn an ideal time to explore Ireland's ancient sites, such as the mystical Newgrange or the hauntingly beautiful Glendalough. Visit the charming city of Kilkenny, known for its medieval streets and captivating castle, or dive into Dublin's rich literary heritage during the Dublin International Literature Festival. Autumn also invites you to savor seasonal delights like hearty stews and freshly pressed apple cider, as it marks the season of harvest.
Winter
Ireland's winter, spanning from December to February, weaves a cozy and enchanting spell across the island. Embrace the warmth and hospitality of traditional Irish pubs, finding solace by a crackling fire with a pint of Guinness in hand. Immerse yourself in the festive cheer by wandering through the vibrant Christmas markets in cities like Dublin, Galway, and Belfast. Marvel at the stunning beauty of the Cliffs of Moher, adorned with a delicate layer of snow, or venture to the hauntingly beautiful Connemara National Park. Winter also presents the opportunity to chase the mesmerizing Northern Lights in the northernmost parts of Ireland, adding an extra touch of enchantment to your visit.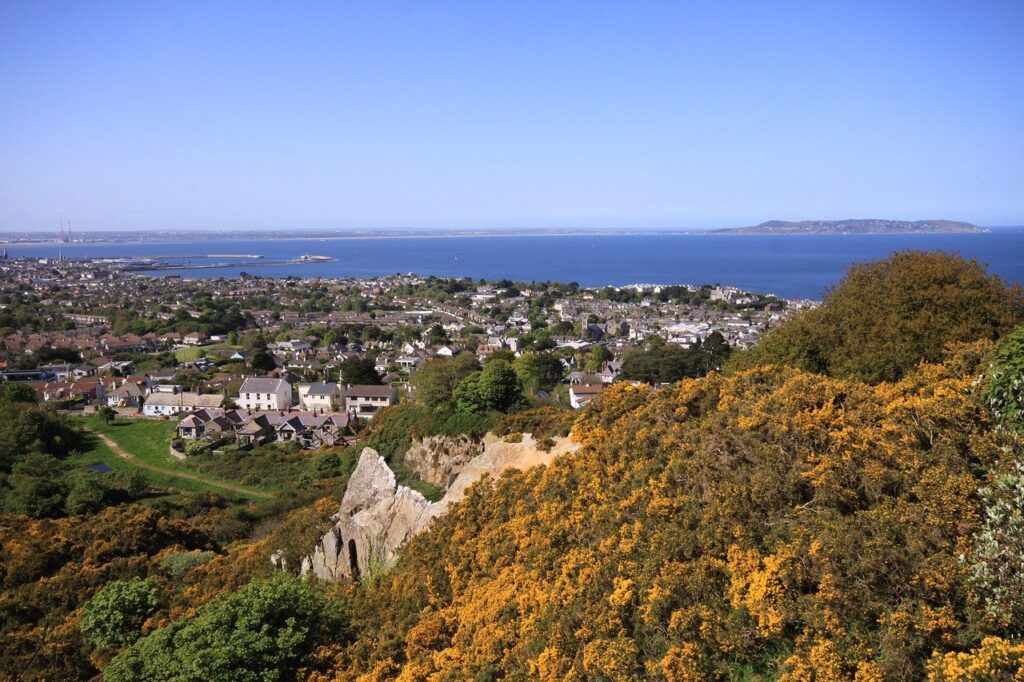 No matter when you choose to visit Ireland, this captivating land will captivate your heart and gift you with cherished memories. From the vibrant colors of spring to the joyous spirit of winter, Ireland offers a unique and captivating experience throughout the year. Whether you are an outdoor enthusiast, a culture aficionado, or a culinary adventurer, Ireland extends a warm welcome. Plan your journey wisely and let the diverse seasons of Ireland unveil their magic as you embark on an unforgettable adventure.
Thanks for checking out Juniper Tours' Travel blog! We hope you enjoyed your read and if you're looking for more content please check out our other blog posts! If you're looking for help planning your next travel adventure then book a FREE travel consultation with one of our Travel Specialists today!​
Schedule a Free Travel consultation today!​