Experience Royalty: Stay in a Castle in Scotland
Stay in a Castle in Scotland
Unleash your inner royalty and step back in time with a stay in a Scottish castle. Scotland, a land steeped in history and brimming with majestic architecture, offers a unique opportunity to live like a lord or lady in a real-life castle. Join us as we unveil the magic of this extraordinary experience.
A Regal Retreat: Choosing Your Castle
1. Eilean Donan Castle: Highland Haven
Perched on an island at the confluence of three lochs, Eilean Donan Castle is a picture-perfect retreat in the heart of the Scottish Highlands. Its dramatic setting and rich history make it a must-visit for any castle enthusiast. Choose from elegantly appointed rooms with stunning views, and revel in the serenity of the surrounding landscape.
2. Inveraray Castle: An Architectural Marvel
Nestled on the shores of Loch Fyne, Inveraray Castle is a masterpiece of neo-Gothic architecture. With its grand turrets and breathtaking surroundings, it offers a truly regal experience. Explore the opulent rooms, stroll through the stunning gardens, and savor the elegance of this ancestral home.
3. Glenapp Castle: A Victorian Gem
Set amidst 36 acres of lush gardens and woodlands, Glenapp Castle is a perfect blend of Victorian splendor and modern luxury. Indulge in fine dining, relax in luxurious suites, and explore the enchanting Ayrshire coastline. With its warm hospitality and impeccable service, Glenapp Castle promises an unforgettable stay.
4. Culzean Castle: Clifftop Majesty
Perched dramatically on a cliff overlooking the Firth of Clyde, Culzean Castle is a masterpiece of 18th-century architecture. This National Trust property boasts stunning coastal views, magnificent rooms, and beautifully landscaped gardens. Stay in one of the charming self-catering apartments and enjoy exclusive access to the castle grounds after hours.
5. Dalhousie Castle: A Hauntingly Beautiful Retreat
Located just outside Edinburgh, Dalhousie Castle exudes an air of mystery and history. Dating back to the 13th century, it offers a blend of medieval charm and modern comforts. Immerse yourself in the castle's storied past, dine in the award-winning restaurant, and unwind in luxurious spa facilities.
Why Stay in a Castle?
Immerse Yourself in History: Experience the grandeur and legacy of a bygone era.
Unparalleled Beauty: Bask in the stunning architecture and breathtaking surroundings.
Royal Treatment: Enjoy top-notch amenities, fine dining, and impeccable service.
Unforgettable Memories: Create moments that will stay with you forever.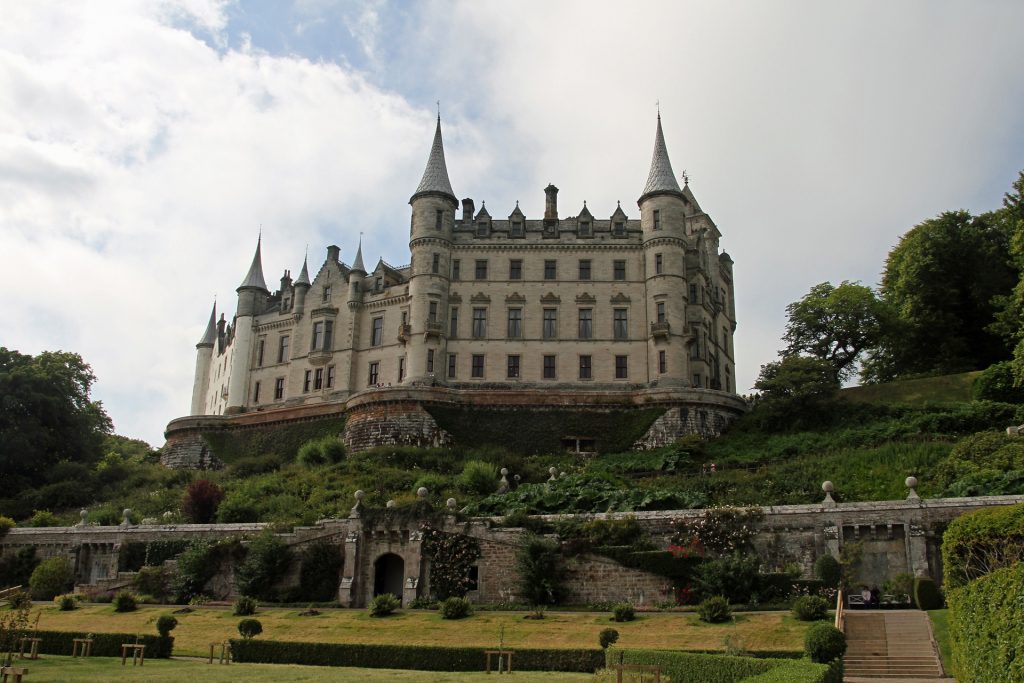 Are you ready to turn your dream of staying in a castle in Scotland into reality? Contact us today to start planning your regal retreat. Whether you seek a romantic getaway, a family adventure, or a unique celebration, a castle stay in Scotland promises an experience that transcends time. Don't miss your chance to live like royalty!
Thanks for checking out Juniper Tours' Travel blog! We hope you enjoyed your read and if you're looking for more content please check out our other blog posts! If you're looking for help planning your next travel adventure then book a FREE travel consultation with one of our Travel Specialists today!​
Schedule a Free Travel consultation today!​