Embark on an Unforgettable Journey: Self-Guided Tours of Ireland and Scotland
Self-Guided Tours of Ireland and Scotland
If you're a traveler who relishes the freedom to explore at your own pace, self-guided tours of Ireland and Scotland offer an ideal way to immerse yourself in the rich history, stunning landscapes, and warm hospitality of these two captivating destinations. Let's delve into the magic of self-guided adventures in these enchanting lands.
The Freedom to Roam: Self-Guided Tours
Ireland: A Tapestry of Traditions
1. Dublin's Literary Legacy: Begin your Irish adventure in Dublin, the city of poets and writers. Explore the historic Trinity College and pay a visit to the iconic Book of Kells. Wander through the cobbled streets of Temple Bar and soak up the vibrant atmosphere.
2. The Wild Atlantic Way: Journey along the rugged western coast of Ireland on the famed Wild Atlantic Way. Discover quaint villages, dramatic cliffs, and hidden coves. Don't miss the stunning Cliffs of Moher, a true natural wonder.
3. Castle-Hopping in County Kerry: Explore the charming towns of Killarney and Tralee, and embark on a self-guided tour of the Ring of Kerry. Marvel at ancient castles, serene lakes, and lush green hills.
4. Galway and the Connemara Loop: Immerse yourself in the vibrant culture of Galway, known for its lively music scene and historic streets. Take a scenic drive through Connemara, a region of rugged beauty and shimmering lakes.
5. Belfast and the Causeway Coast: Cross into Northern Ireland and discover the bustling city of Belfast. Delve into its complex history before journeying along the Causeway Coastal Route to witness the awe-inspiring Giant's Causeway.
Scotland: Mystical Highlands and Whisky Trails
1. Edinburgh's Royal Mile: Begin your Scottish odyssey in Edinburgh, a city steeped in history and culture. Wander down the Royal Mile, explore the historic Edinburgh Castle, and immerse yourself in the city's vibrant arts scene.
2. The Whisky Trail in Speyside: Embark on a pilgrimage for whisky enthusiasts in the picturesque Speyside region. Visit world-renowned distilleries like Glenfiddich and Macallan, and savor the finest Scotch whisky.
3. Loch Ness and the Highlands: Head north to the iconic Loch Ness, known for its mysterious monster. Traverse the rugged Highlands, where dramatic landscapes and ancient castles await at every turn.
4. Island Hopping in the Hebrides: Catch a ferry to the Isle of Skye, a land of myth and legend. Explore its otherworldly landscapes, including the Old Man of Storr and the Quiraing.
5. Glasgow's Cultural Delights: Conclude your Scottish journey in Glasgow, a city known for its thriving arts scene, stunning architecture, and vibrant nightlife.
Why Choose a Self-Guided Tour?
Flexibility: Set your own pace and choose the attractions that resonate most with you.
Immersive Experience: Interact with locals, discover hidden gems, and explore off-the-beaten-path destinations.
Customization: Tailor your itinerary to suit your interests, whether it's history, nature, or culture.
Memorable Encounters: Connect with the rich heritage and warm hospitality of Ireland and Scotland on a personal level.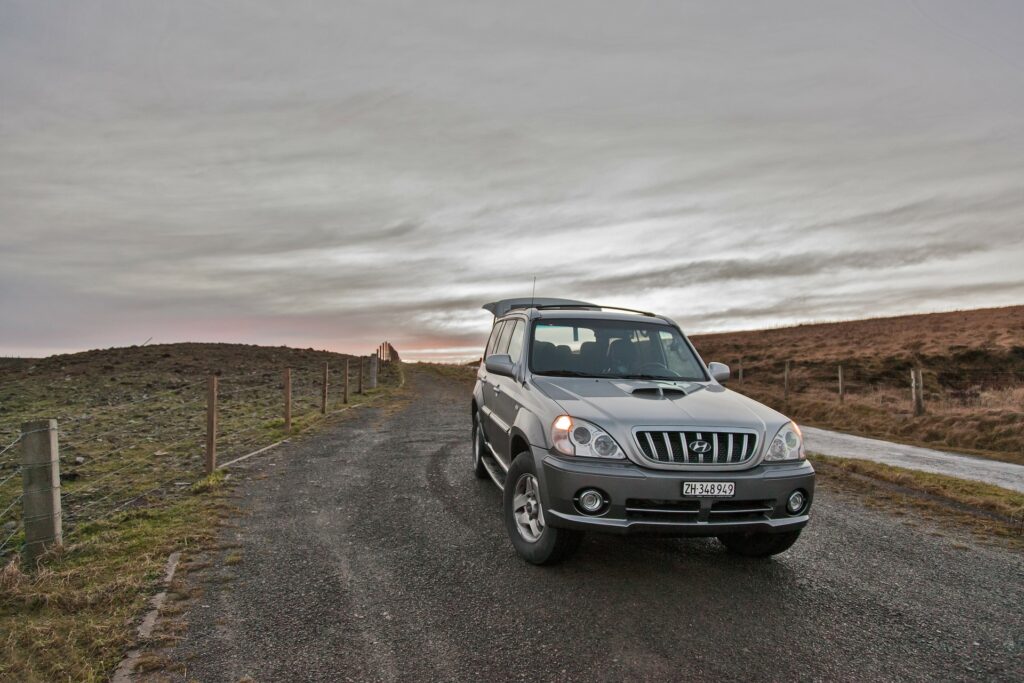 Embark on a journey of a lifetime with our self-guided tours of Ireland and Scotland. Let the landscapes, history, and people of these enchanting destinations leave an indelible mark on your heart. Contact us today to start planning your personalized adventure!
Thanks for checking out Juniper Tours' Travel blog! We hope you enjoyed your read and if you're looking for more content please check out our other blog posts! If you're looking for help planning your next travel adventure then book a FREE travel consultation with one of our Travel Specialists today!​
Schedule a Free Travel consultation today!​