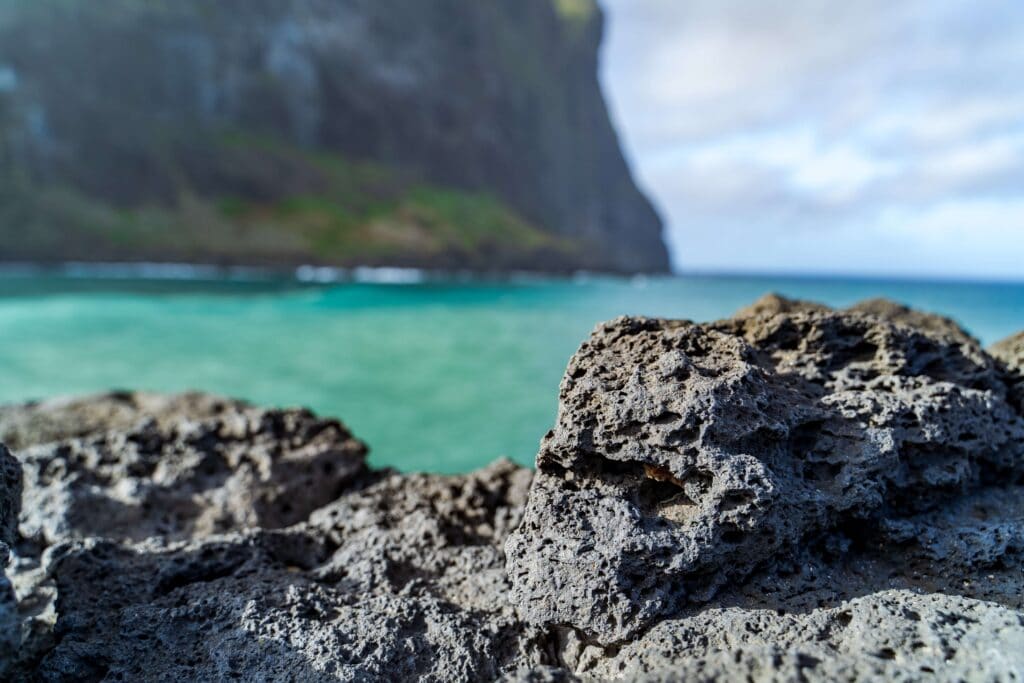 7 Stunning Beaches in Portugal: With almost 2000km (over 1,200 miles) of coastline, Portugal is home to many of Europe's most diverse and spectacular beaches. If you're anxious to experience the unbelievable array of Portuguese coastline, but don't know where to start, don't worry, we've listed our top 7 beaches for you to get an idea of what they are about. Please note, these beaches are not listed in order of preference because they are all unique and memorable in their own way.  
Where are the nicest beaches in Portugal?
Praia da Foz do Arelho
Location: 12km west of Obidos
Vibe: Sunbathing, surfing, picturesque, suitable for families
In the mouth of Lake Óbidos (Lagoa de Óbidos) is where you will find Praia da Foz do Arelho, backed by gorgeous natural surroundings. This beach brings you the power of the Atlantic ocean and the peaceful waters of a lagoon attributed to the unique way in which it is positioned. 
Praia do Barril
Location: 5km east of Tavira
Vibe: Sunbathing, cultural, suitable for families
This beach is located in the eastern Algarve and is known for its immense natural beauty. The region also has a strong fishing heritage making it common for travelers to see many old ship anchors along the dunes. These anchors are a tribute to the once strong but now abandoned tuna industry that lasted until the 1960s. The beach itself boasts soft sand and puts on display some of the finest unspoiled natural scenery in Portugal. 
Praia da Mareta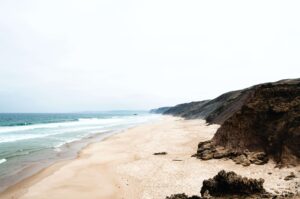 Location: Sagres (Western Algarve)
Vibe: Surfing
High cliffs and strong winds turn the waters of the western Algarve into an advanced surfers paradise. The town of Sagre is home to four very popular beaches that attract surfers from all over the world. Please note, if you are a beginner or barely intermediate, these may not be the waters for you. 
Visit the top beaches in Portugal
Praia do Senhor da Pedra
Location: 9km south of Porto
Vibe: Chillout, sunbathing, suitable for families 
7 Stunning Beaches in Portugal: Pictures of this beach find themselves in many print ads around the country simply because its beauty is so recognizable. Many towns surround Praia do Senhor da Pedra, and it's a quick cab ride away from the main city of Porto. All in all, it's a perfect spot to start or finish a vacation.
Tróia Peninsula
Location: Tróia Peninsula,
Vibe: Pristine, sunbathing, chill out, stylish and somewhat exclusive
This beach consists of a 15km coastline and is a relaxing destination for many ultra-rich visitors from Europe and around the world. The township of Tróia is electrifying with high-end stores, restaurants, and 5-star hotels. But the beaches vary in both exclusiveness and popularity.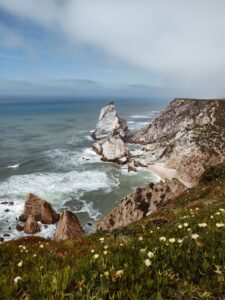 Praia da Rocha
Location: Praia da Rocha (town)
Vibe: Sporty, festive, socializing, sunbathing
7 Stunning Beaches in Portugal: This is by far one of our favorite beaches to mingle with other tourists and have a really good time. The beach itself is beyond gorgeous, and the vibe is geared towards young adults who like a little excitement to complement their relaxing beach moments. Praia de Rocha has plenty of water sports, festivals, and a very trendy nightlife with awesome bars and beach clubs. 
Praia de Dona Ana
Location: South of Lagos (Western Algarve)
Vibe: Sunbathing, chill out, suitable for families
The gorgeous scenery of Praia de Dona Ana that makes up this beach will make you wonder if what you are seeing is actually real. It is surrounded by the cliffs of the famous Ponta da Piedade headland, a limestone coastline, soft sand, and turquoise blue waters. 
There are so many incredibly spectacular beaches in Portugal that it is truly a place that must be seen to be believed. Start with any one (or all) of these seven beaches and continue on your journey of discovering all of the incredible things Portugal has to offer.