The Best Wine Regions To Visit In France!
Wine Regions To Visit In France.
France is known for its beautiful landscapes, historical landmarks, majestic architecture, and some of the world's finest wines. There are seven main regions in France that produce a majority of the country's wine. Each region is known for its unique region-specific grapes. 7 best Wine Regions To Visit In France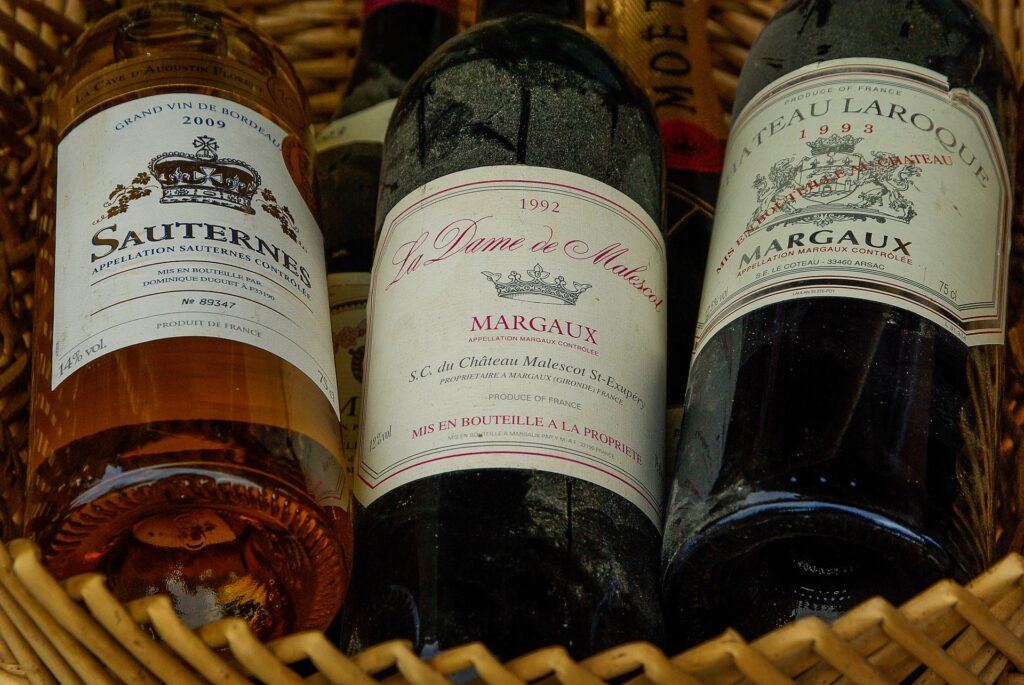 Bordeaux
Bordeaux is not only home to more than 10,000 winegrowers, but it also has well over 60 different monikers making it the red wine capital of France. About 85% of all the wine produced in Bordeaux is red wine, made from grapes such as; Cabernet Sauvignon, Cabernet Franc, and Merlot. 
The more prominent red wine-producing regions of Bordeaux are divided into two parts known as "left bank" and "right bank." The soils found in the left bank contain higher amounts of gravel, which, it turns out, is better for Cabernet Sauvignon grapes. Wines from this part of the region typically have longer maturation times, and aging can take years. On the other hand, the soil found in the right bank contains higher levels of clay. This type of soil works best with Merlot grapes as they ripen much earlier than their Cabernet counterparts.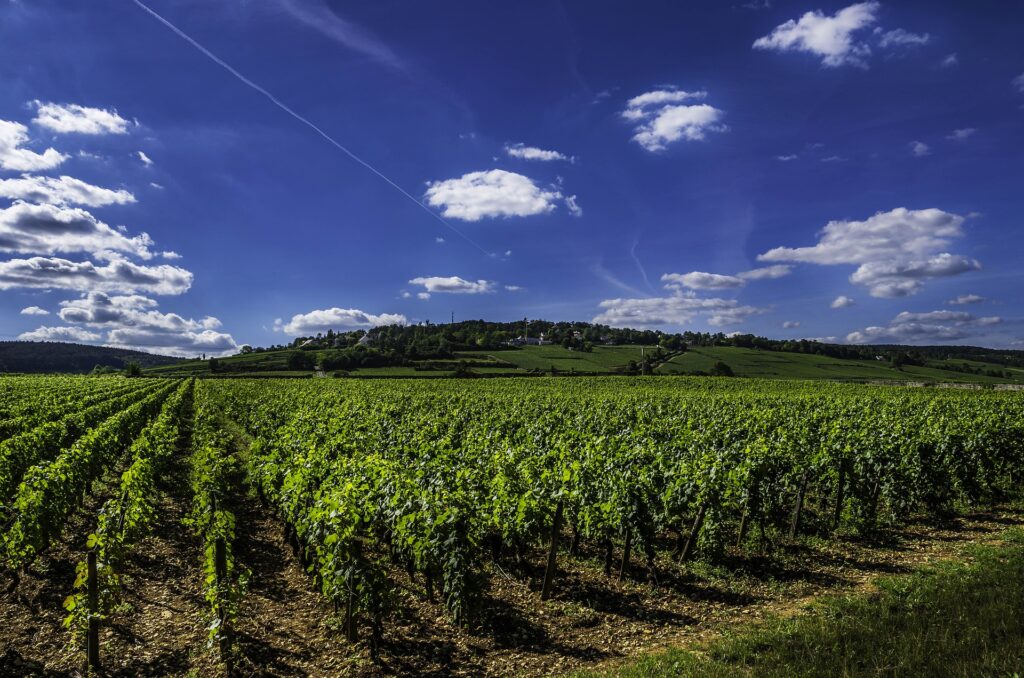 Burgundy
Wine Regions To Visit In France: The Burgundy wine region of France is world-renowned for its Pinot Noir (Red) and Chardonnay (white) wines. Burgundy covers approximately 100 miles of land in the east of France. Apart from the two grapes in the previously mentioned wines, Burgundy also produces Gamay grapes, which make a wine low in tannins known as Beaujolais. The varying climates of Burgundy result in perfect growing conditions for each of the grapes found in the region.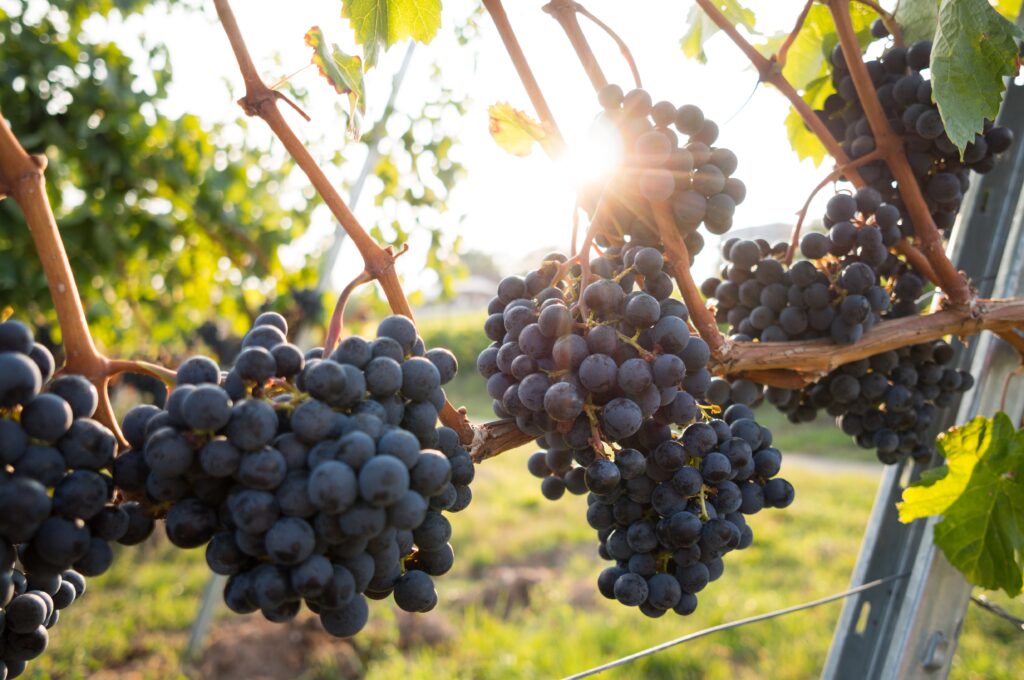 The Rhone Valley 
If you are searching for a good bottle of red wine that won't break your bank account, you will most certainly find it in this southeastern region of France. The Rhone Valley produces some of the country's best "bargain bottles" and is the main grower of Viognier, Syrah, and Grenache grapes. Although you may find a wine at a lower price, it is not an indication that flavor and quality will be sacrificed. Wines from The Rhone Valley offer plenty of aroma and taste that can be easily paired with a wide variety of dishes.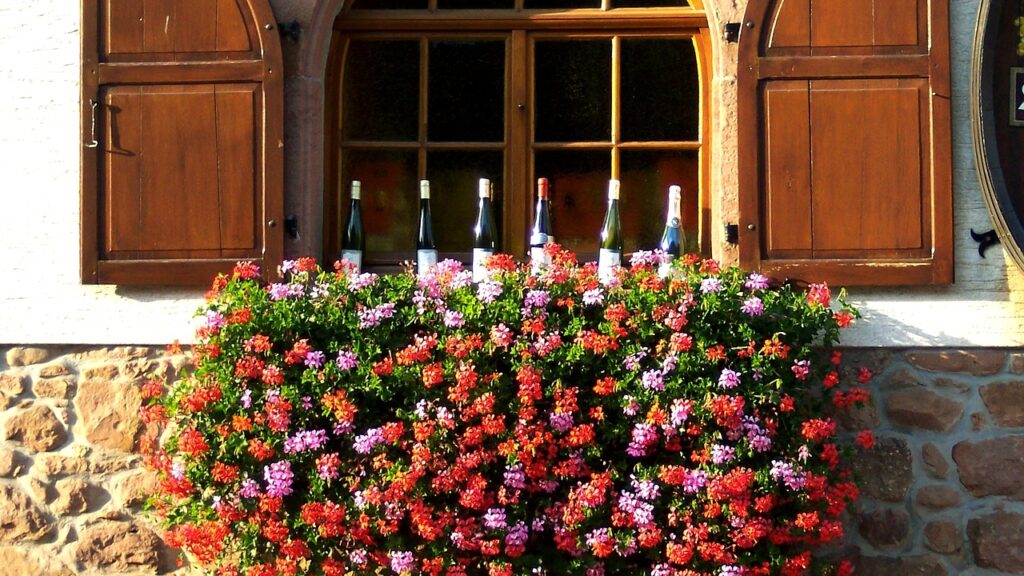 Alsace 
Wine Regions To Visit In France: Alsace does things a little differently than the rest of the wine regions in France. In Alsace, wines are named after their grape varieties, whereas other regions name their wines by origin. White wines make up the majority of the wines produced in Alsace with Pinot Blanc, Pinot Gris, and Gewurztraminer.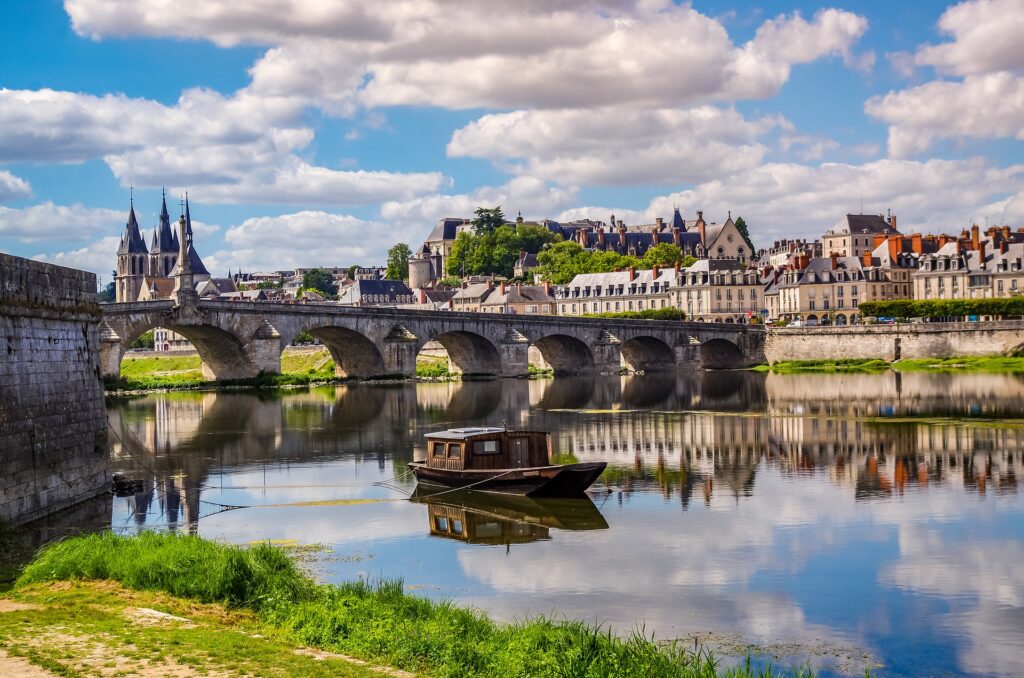 The Loire Valley 
The Loire Valley is known primarily for white wines such as Pouilly-Fume, Vouvray, and Sancerre. It is located in the northwest part of France and runs along the Loire River. The wines produced here vary between dry and sweet and are mainly white and sparkling. The cooler climate of the Loire Valley often results in the production of a lighter wine.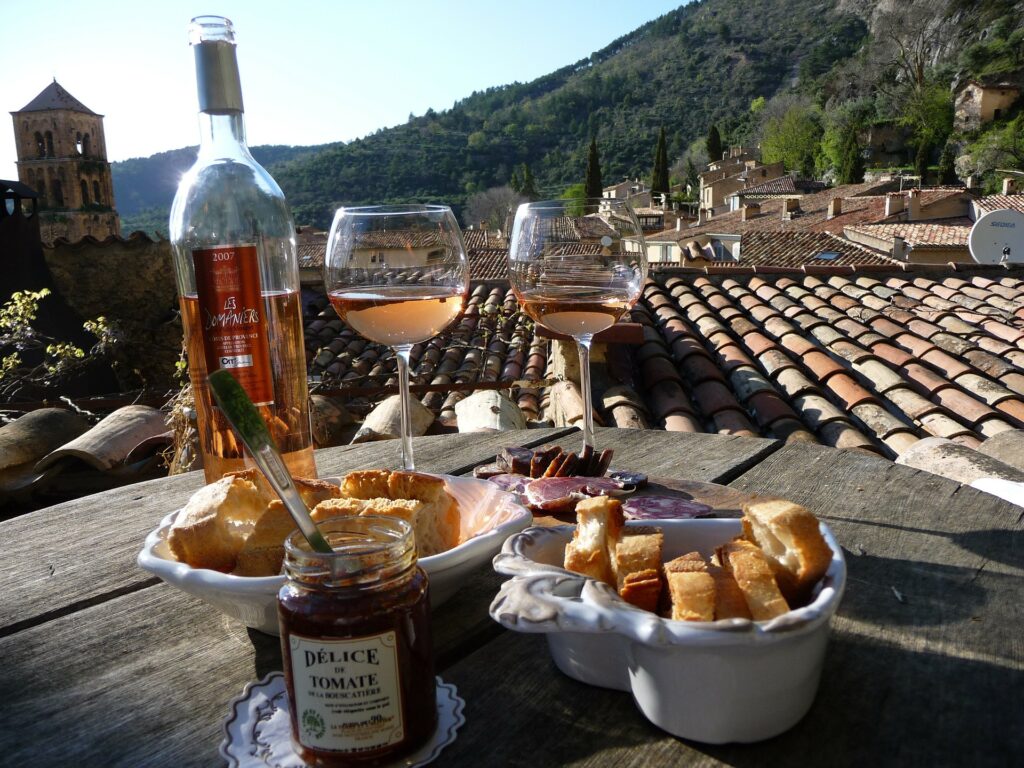 Provence
Up until now, you have read all about the magnificent white and red wine-producing regions of France. But no wine collection is complete without a bottle of high-quality rosé, and this is where the French region of Provence shines. This beautiful region produces mainly rosé varieties such as Château Pradeaux and Château de Roquefort. Provence is located in the southeastern part of France that borders Italy and the Mediterranean Sea. 
With so many different regions and diverse climates, French wine producers have the perfect recipe to make some of the finest vintages in the world. It is, without a doubt, a wine lovers paradise and a travel destination one should have in their sights.