Island Hopping in Greece: A Must-Do Experience for Luxury Travelers
Greece has long been a favorite destination for travelers seeking sun, sea, and culture. However, for luxury travelers seeking a unique and unforgettable experience, island hopping is a must-do activity. Island hopping involves traveling between different Greek islands, each with its own distinct character, culture, and natural beauty. Whether you're looking for secluded beaches, ancient ruins, or world-class cuisine, there is something for every luxury traveler in Greece. With its stunning landscapes, crystal-clear waters, and rich cultural heritage, island hopping in Greece is an experience like no other.
The Best Greek Islands for Island Hopping
When it comes to island hopping in Greece, there are so many incredible destinations to choose from. Some of the most popular islands for luxury travelers include Mykonos, Santorini, Crete, Rhodes, and Corfu. Mykonos is known for its cosmopolitan atmosphere, beautiful beaches, and lively nightlife, while Santorini is famous for its stunning sunsets and unique volcanic landscape. Crete is the largest and most diverse island in Greece, offering a mix of stunning beaches, traditional villages, and ancient ruins, while Rhodes is home to some of the best-preserved medieval architecture in Europe. Corfu, on the other hand, is known for its lush greenery and beautiful Venetian architecture. To make the most of your island hopping adventure, it's important to plan your itinerary carefully, taking into account factors such as transportation options, travel times, and seasonal weather patterns. With some careful planning, you can create an itinerary that maximizes your time and ensures that you get to experience the best of what each island has to offer.
Luxury Experiences on Greek Islands
Luxury travelers can indulge in a range of exclusive experiences and amenities while island hopping in Greece. Many of the islands offer high-end accommodations, such as luxury villas, boutique hotels, and five-star resorts, that provide guests with exceptional comfort and personalized service. In addition to lavish accommodations, there are a variety of unique experiences that cater to the luxury traveler, including private yacht tours, helicopter rides, and bespoke dining experiences. A private yacht tour is a fantastic way to explore the islands in style, while a helicopter ride offers a bird's-eye view of the stunning landscapes and crystal-clear waters below. For those seeking a unique culinary experience, many islands offer private cooking classes or wine-tasting sessions with local experts. With so many luxurious experiences to choose from, island hopping in Greece is the perfect opportunity to indulge in the ultimate in luxury travel.
Greek Island Cuisine
Greek cuisine is a highlight of any trip to the Greek islands, and it's no surprise that it's also popular among luxury travelers. Traditional Greek cuisine is based on fresh, locally sourced ingredients, such as olive oil, vegetables, seafood, and meat. Many dishes are flavored with fragrant herbs and spices, such as oregano, thyme, and cinnamon. Popular dishes include moussaka, stuffed grape leaves, fresh seafood, and grilled meat dishes. For luxury travelers, there are many high-end restaurants that offer exceptional Greek cuisine, often prepared with a modern twist. Some of the best restaurants can be found in the most popular islands, such as Mykonos and Santorini, while other islands offer more traditional, family-run tavernas that serve delicious, home-cooked meals. It's also worth seeking out local specialties, such as fava bean dip, tomato fritters, and sweet cheese pastries, for a taste of authentic Greek island cuisine.
Culture and History on the Islands
The Greek islands are steeped in rich history and culture, and luxury travelers can immerse themselves in the fascinating stories and traditions of these ancient lands. From ancient ruins and archaeological sites to museums and cultural events, there are countless ways to explore the culture and history of the Greek islands. Many of the islands are home to well-preserved ancient sites, such as the Acropolis in Athens, the Palace of Knossos in Crete, and the ancient city of Lindos in Rhodes. Museums, such as the Archaeological Museum of Santorini, provide an in-depth look at the art and history of the islands. For a more immersive cultural experience, visitors can attend traditional festivals and events, such as the Carnival of Patras or the Easter celebrations in Corfu. Whether you're interested in ancient history, art, or contemporary culture, there are countless opportunities to explore and experience the rich cultural heritage of the Greek islands.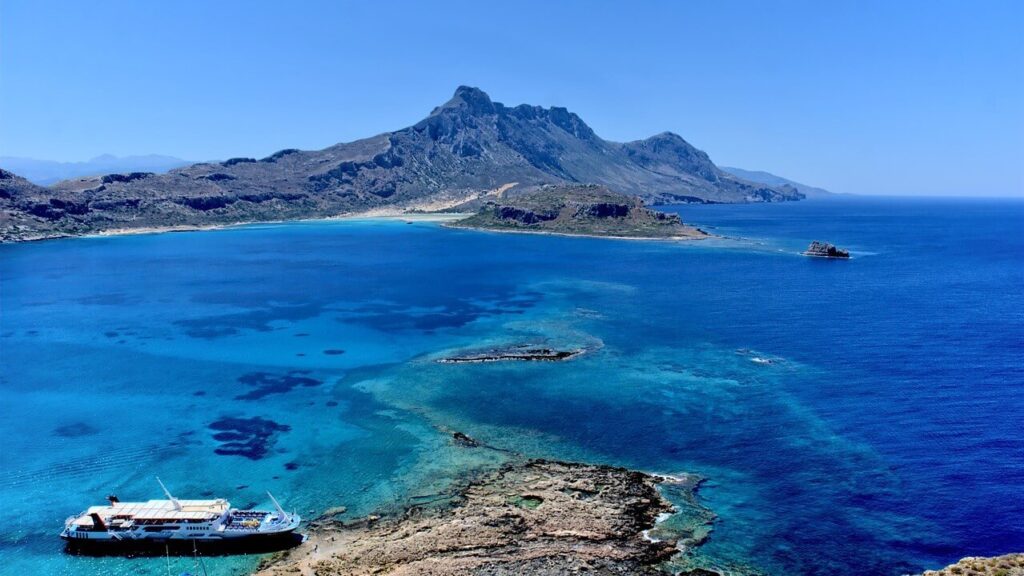 In conclusion, island hopping in Greece is a must-do experience for luxury travelers looking for a unique and unforgettable vacation. From the stunning beaches and crystal-clear waters to the rich history, culture, and delicious cuisine, the Greek islands offer something for every traveler. Luxury accommodations, exclusive experiences, and personalized service make for an indulgent and relaxing vacation. Whether you're interested in exploring ancient ruins, enjoying a private yacht tour, or simply lounging on the beach, there's no shortage of activities to keep you entertained. With so much to offer, Greece is the perfect luxury travel destination for those seeking an unforgettable experience. So, pack your bags and get ready to island hop in Greece!
Thanks for checking out Juniper Tours' Travel blog! We hope you enjoyed your read and if you're looking for more content please check out our other blog posts! If you're looking for help planning your next travel adventure then book a FREE travel consultation with one of our Travel Specialists today!​
Schedule a Free Travel consultation today!​