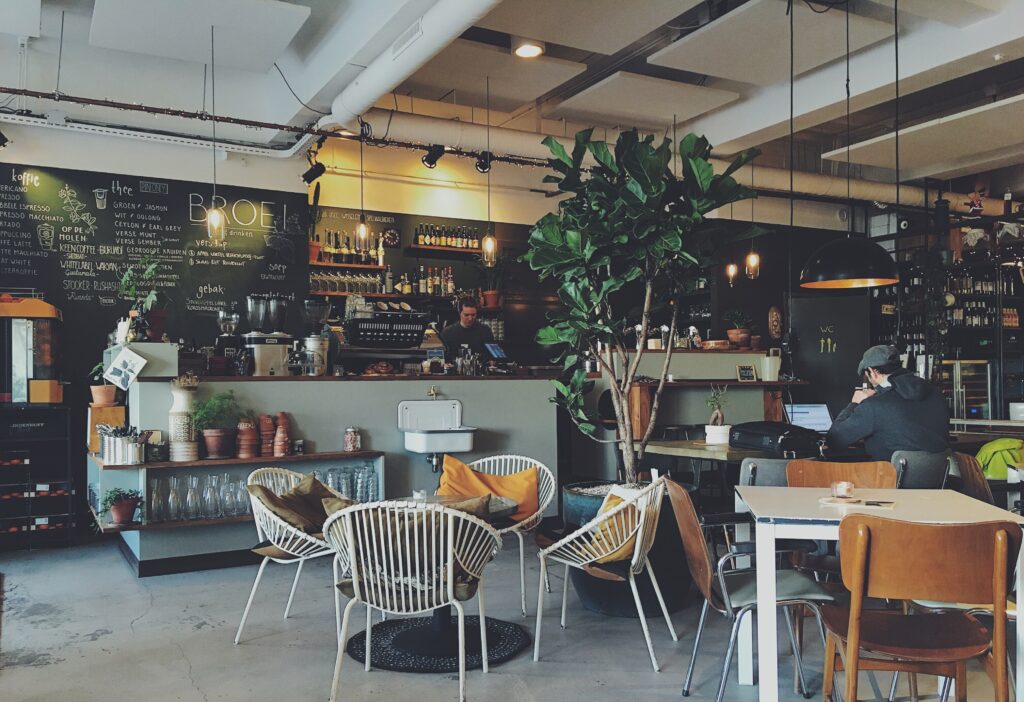 Portuguese cuisine
The more you learn about Portuguese cuisine, the more you love and appreciate this aspect of Portuguese culture. Traditional recipes are flavorful and filling, great! Little mom-and-pop run restaurants and cafes are on every corner, wonderful! Food in Portugal is relatively inexpensive, and is served in hearty portions, yes, please!
At its core, Portuguese cuisine has a strong foundation of traditional recipes made from fresh, local ingredients. Being a nation that's been shaped by marine travel and commerce over the centuries, Portugal has also allowed for lots of culinary innovation and creative expression.
Continue reading below to see what culinary marvels you can find across the country.
Originating from the north of Portugal where the temperatures are a little lower, caldo verde is a popular and filling soup. The primary ingredients include collard greens and potatoes and seasoned with salt, pepper, and typically onions and garlic. Some places will add meat, making it similar to Italian wedding soup.
It makes a lovely lunch, that's a bit lighter than another Portuguese fare. Or a warming dinner, best eaten outdoors, on a chilly night in the north of Portugal.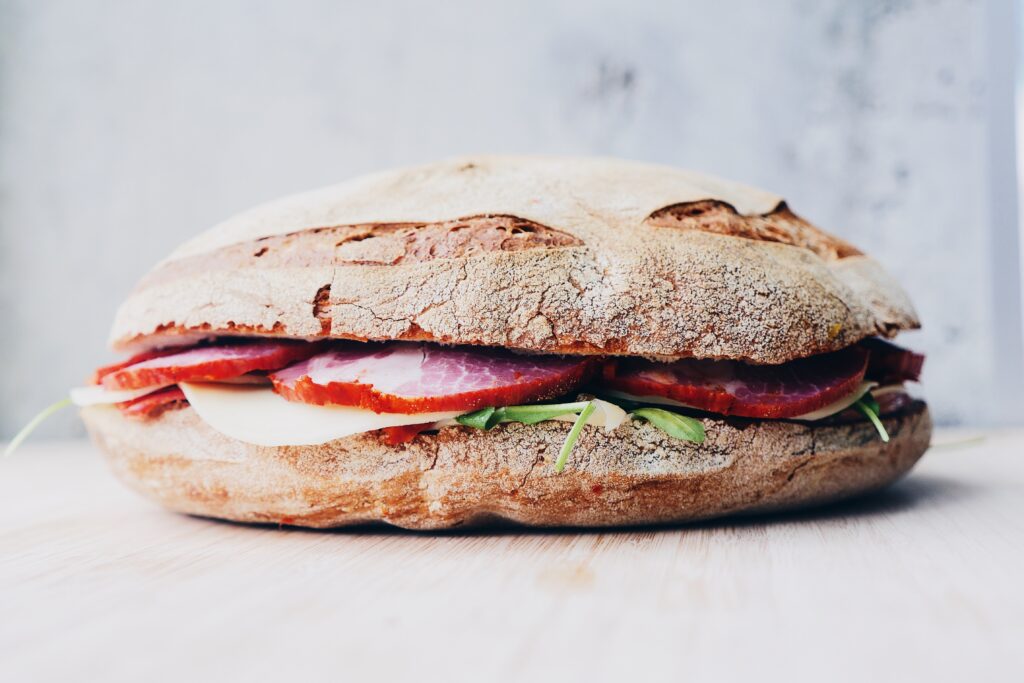 Bifanas
Traditional Portuguese sandwiches, or "bifanas," are technically considered a snack to locals, but you'll find they're filling enough to be a meal. Bifanas are usually served with a large portion of fries, so in a lot of cases, one order could be enough for lunch for 2 people.
The actual fillings will vary across the regions, but the classic ingredients include thin slices of ham that's been simmered in seasonings and served with mustard and piri-piri sauce, on crusty bread. Piri piri is a flavorful sauce made from lemon, chili peppers, vinegar, and oil. Other ingredients might be added too, so it'd be worth inquiring that the house-made sauce includes if you have a sensitivity.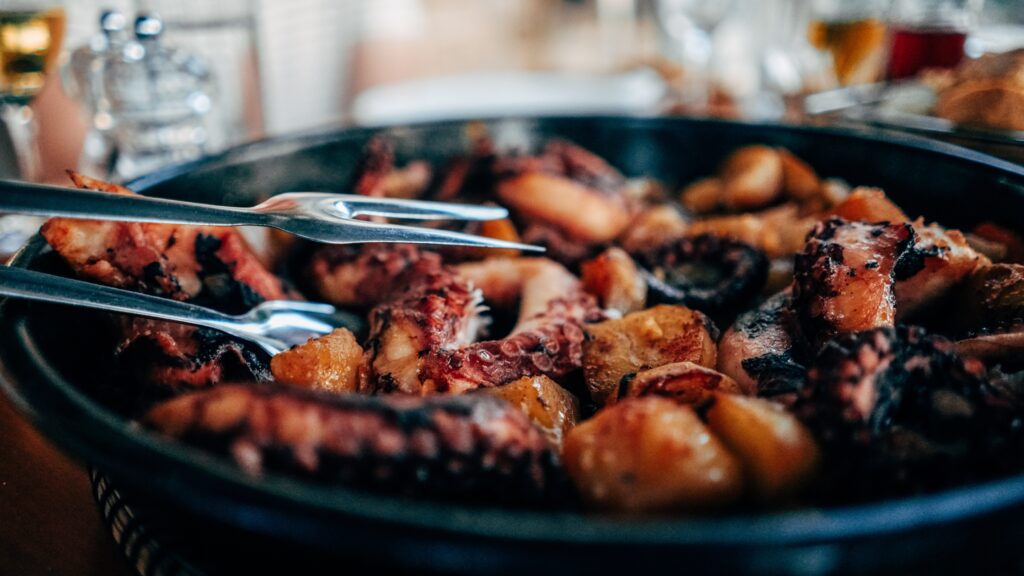 If your Portuguese is a little rusty, polvo is Portuguese for octopus. Whether you're new to eating octopus, or you've experienced what an exquisite delicacy before, you're in for a real treat.
This is a traditional octopus dish is prepared with lots of local olive oil and seasonings before being baked and roasted. Most places will serve it with boiled potatoes. If you're curious about giving it a try, we recommend ordering a serving to be shared with your travel party. That way, everyone can give it a taste without having to commit the whole meal. Plus, once you know you love it, you can order your own next time!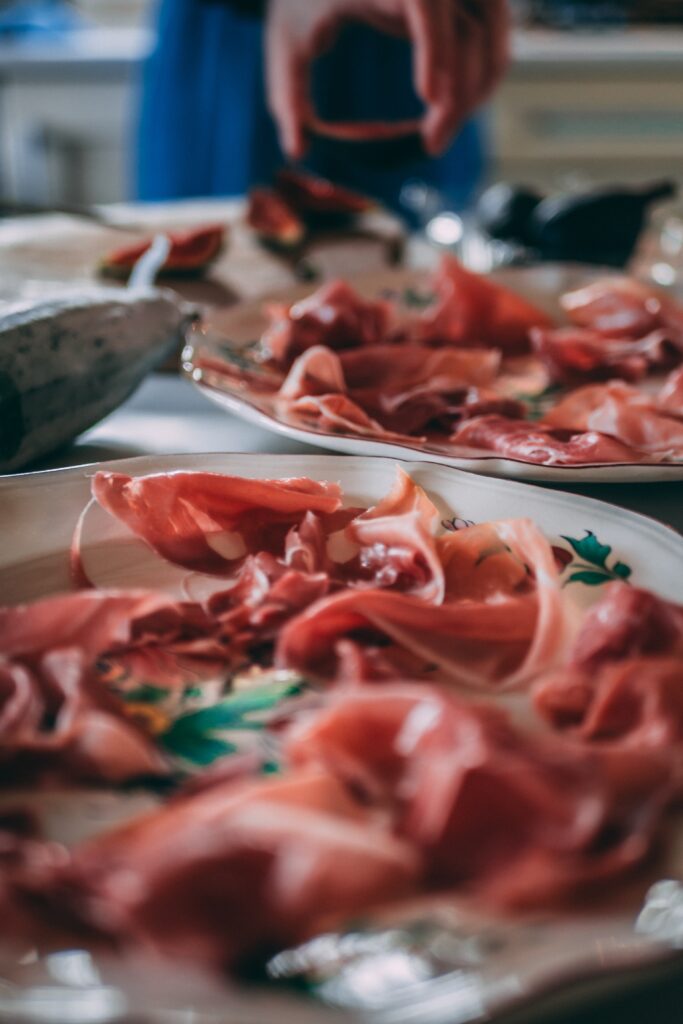 Porco Preto
Portugal's answer to Spain's "Jamón Ibérico de Bolleta" is porco preto, a melt-in-your-mouth ham you'll dream about long after your return from Spain.  Porco preto is a highlight in Portuguese cuisine, and is made from the same breed of pig that Spain uses for their jamón.
You will see it on menus across the country, but primarily it is a product of southeast Portugal. Porco preto is served as an ingredient in Portuguese tapas, and mixed into stews, croquettes, or a featured entree. Compared to other dishes, it might come at a higher price tag, but you won't regret it!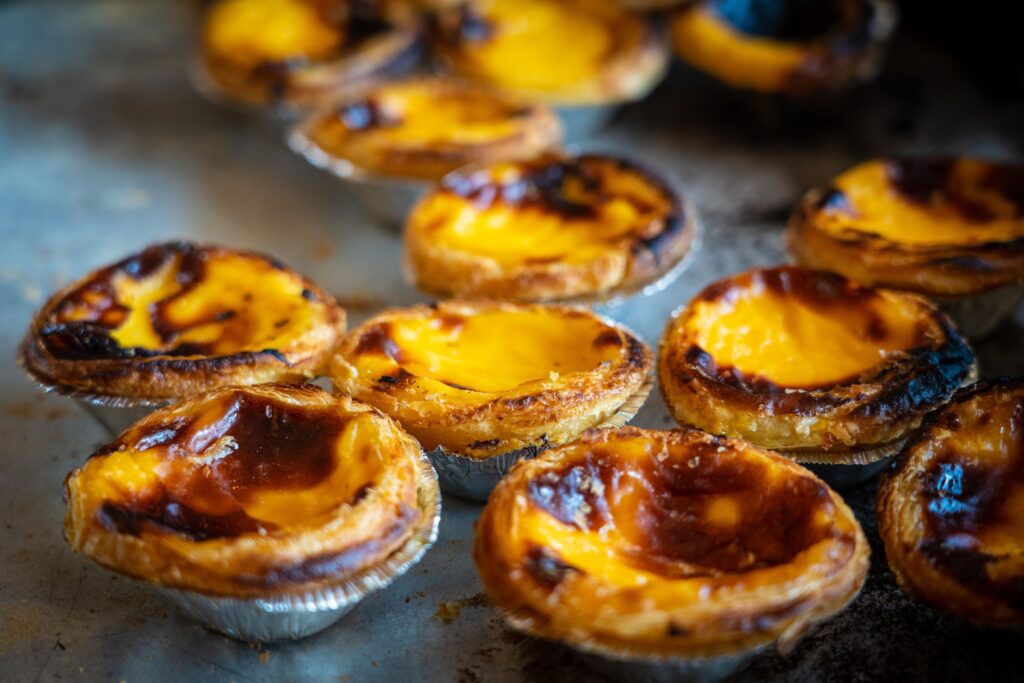 Pastel de Nata
Pastel de Nata is the perfect example of incredible pastry needing only simple ingredients and superior preparation. Essentially an egg tart, pastel de nata has a crispy pastry shell that's layered with tons of butter and sprinkled with cinnamon sugar.  These lovely desserts have been miniced the world over, but no place makes them quite like the Portuguese!
Paired with a small cup of strong Portuguese coffee, you will surely be seeking this treat out every day!