Although Ireland is known for its Guinness and whiskey, gin has been produced there for centuries, dating back to 1793 when Cork's dry gin was first launched.  These days, there is a plethora of new brands and gin distilleries on the market.  The unique pine and woodsy flavor from the juniper berry is making gin one of the fastest-growing spirits among Irish consumers.
With our company name being Juniper Tours, we thought we would highlight some of our favorite gins in Ireland. 
 1.  Blackwater
There are a trio of gins in Blackwater's arsenal, but one of the most popular is Blackwater No. 5.  This crisp and versatile spirit was aged in a cask of juniper wood with added notes of the Blackwater Wexford Strawberry.  It is a great summer beverage and the
distillery
is found in Cappoquin in County Waterford.  
2.  Boatyard Double Gin
Hailing from Fermanagh County, this is a great tasting gin that has been distilled in both column and pot stills.  The juniper berries are treated in a special process in which double contact with the spirit is involved, giving it its name.  It's a classic dry style gin with plenty of bite from the berry.  You will also notice hints of citrus and licorice.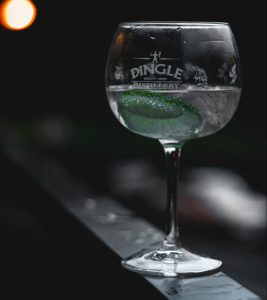 3.  Dingle Gin
This is a prize winner of countless taste awards.  It has a delicious character and flavor, which is derived from the traditional juniper and a series of other Irish botanicals.  Produced in Kerry-fuschia, bog myrtle, and heather are some of the more unique flora that give it its distinct pour.
4.  Dublin City Gin
Who knew that organic rhubarb grew along the banks of the Old Grand Canal?  Dublin has hit this gin out of the ballpark with its silky finish and milk-spirit base.  It's a versatile spirit, so you can sip on it, have a timeless Gin and Tonic, or drink it in a classic cocktail.  They claim it's an Irish spirit with a Dublin accent.
5.  Drumshanbo Gunpowder Gin
A mouthful of a name, it's also a unique mouthful of a gin.   At the edge of a lake in a shed in a small Irish town, this Irish gin was born.  Thanks to PJ Rigney in Leitrim, the boundary-pushing begetter developed the finest oriental botanicals and gunpowder tea.  One of my favorite Drumshanbo drinks is the Chilli Serve or the Curious Jackalope.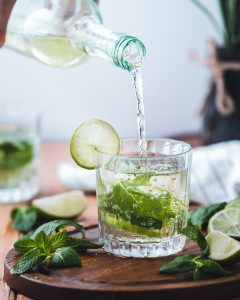 6.  Galway Gin Company
Recently launched, this gin hailing from Ireland's west coast is inspired by top-notch local produce.  The star of this show is dillisk, which is a type of seaweed from Galway Bay.  This gives it a wonderfully savory flavor of maritime elements.  It has hints of cardamom and lemon.  
7.  Glendalough Seasonal Gin
Fragrant and nectarous, this gin is unlike any other.  It's from the wilds of Wicklow and just 3,000 bottles are produced each year.  The elderberries and raspberries give it a taste like a meadow in bloom.  
8.  Ha'penny Dublin Dry Gin
Original and unforgettable, this is an Irish handcrafted small-batch dry gin.  Named after the famed bridge over the Liffey, this well-rounded gin has a slightly citrusy floral aroma and a lingering sweetness.  You will notice blackberry and lavender flavors, which make this gin stand alone.  
9.  Mór Gin
You will definitely want Mór of this bold and innovative gin.  Founded by Eoin Bara in 2015 and located in Tullamore, County Offaly it is pure in taste and bold in simple flavors.  This Pineapple Gin is probably one of the most unique that combines 4 botanicals.  It's bursting with a tropical flavor that is a fantastic addition to Caribbean style cocktails.  
10.  Old Carrick Mill Gin  
Hailing from the town of Carrickmaccross in County Monaghan, this gin welcomes juniper upfront with a unique smooth finish of black tea, cucumber, and pear.  Its naturally filtered spring water flows through the county's famous limestone to create a tipple steeped in history.  
As Snoop Dog sang it best, we hope we gave you some ideas of what you can be "sippin' on for gin and juice."
Written by Taryn Harrison.