Culinary Delights: Best Restaurants in Dublin, Ireland
Best Restaurants in Dublin, Ireland
Dublin, the vibrant capital of Ireland, is not only known for its rich history and lively culture, but also for its burgeoning culinary scene. From traditional Irish pubs to innovative fine dining establishments, the city offers a diverse array of dining experiences. In this blog, we'll take you on a gastronomic journey through the best restaurants in Dublin, where you can savor the flavors of Ireland and beyond.
Chapter One:
Located in the heart of Dublin's cultural quarter, Chapter One is a Michelin-starred gem that celebrates Irish ingredients with a contemporary twist. The menu is a showcase of seasonal produce, expertly crafted into dishes that are both visually stunning and incredibly flavorful. The elegant setting and impeccable service make for a memorable dining experience.
The Woollen Mills:
Housed in a historic building overlooking the Ha'penny Bridge, The Woollen Mills is a quintessential Dublin dining spot. This gastropub combines traditional Irish fare with a modern flair. Feast on classics like Irish stew and boxty pancakes, or try their creative spins on old favorites. The warm, rustic ambiance adds to the charm.
The Winding Stair:
Tucked away above a bookshop overlooking the River Liffey, The Winding Stair is a literary and culinary haven. The menu emphasizes local, seasonal ingredients, and offers a delightful selection of Irish dishes with a contemporary touch. The restaurant's cozy atmosphere and stunning views make it a must-visit.
Delahunt:
Set in a beautifully restored 18th-century townhouse, Delahunt exudes old-world charm. The menu focuses on modern Irish cuisine, with an emphasis on sustainable, locally-sourced ingredients. The creative dishes are complemented by an extensive wine list and a selection of craft cocktails, making it a top choice for food enthusiasts.
The Church:
Dine in a former 17th-century church at, aptly named, The Church. This unique restaurant offers a diverse menu featuring Irish classics alongside international favorites. The stunning interior, complete with original stained glass windows and a lively bar area, creates a truly atmospheric dining experience.
Fallon & Byrne:
Located in the heart of Dublin's bustling city center, Fallon & Byrne is a food lover's paradise. This multi-level emporium houses a gourmet food hall, wine cellar, and a top-notch restaurant. The menu showcases the best of Irish and international cuisine, all prepared with the finest ingredients.
Forest Avenue:
For a modern, creative dining experience, Forest Avenue is a standout choice. This intimate restaurant offers a carefully curated tasting menu that showcases the chef's inventive approach to Irish ingredients. The ever-changing menu ensures a unique and memorable culinary adventure with each visit.
Etto:
Etto is a charming, intimate restaurant in the heart of Dublin that focuses on Italian-inspired cuisine with a modern twist. The menu is a celebration of simplicity and quality, featuring a selection of small plates perfect for sharing. The cozy atmosphere and attentive service create a warm and inviting dining experience.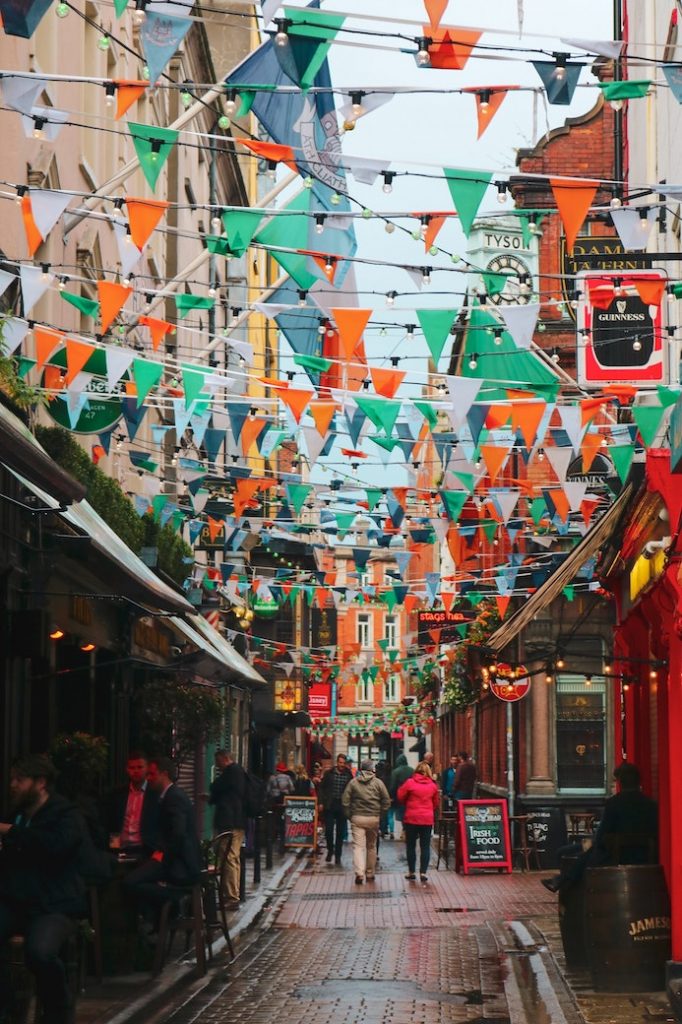 Dublin's culinary scene is a testament to the city's vibrant and diverse culture. Whether you're indulging in Michelin-starred fine dining or savoring hearty Irish pub fare, each of these restaurants offers a unique culinary experience that reflects the flavors and spirit of Dublin. So, embark on a gastronomic journey and discover the best that Dublin's dining scene has to offer!
Thanks for checking out Juniper Tours' Travel blog! We hope you enjoyed your read and if you're looking for more content please check out our other blog posts! If you're looking for help planning your next travel adventure then book a FREE travel consultation with one of our Travel Specialists today!​
Schedule a Free Travel consultation today!​