Eternal Romance: A Perfect Honeymoon in France
As you embark on the journey of a lifetime, let the romantic allure of France set the stage for your perfect honeymoon. From the charming streets of Paris to the sun-kissed vineyards of Provence, France offers a tapestry of experiences that promise to create unforgettable memories for newlyweds. Join us as we explore the enchanting possibilities that make France the quintessential destination for a honeymoon filled with love, romance, and timeless elegance.
Paris: The City of Love
No honeymoon in France is complete without a visit to the City of Love itself – Paris. Stroll hand in hand along the Seine River, marvel at the iconic Eiffel Tower, and lose yourselves in the artistic ambiance of Montmartre. Indulge in delectable pastries at charming cafés, explore the Louvre hand in hand, and cap off your evenings with a romantic cruise under the city lights.
Provence: Vineyard Romance
Escape to the picturesque vineyards of Provence, where rolling hills, lavender fields, and quaint villages create a romantic backdrop for your honeymoon. Take leisurely bike rides through vineyards, savor exquisite wines in world-renowned wineries, and explore the historic charm of Avignon and Aix-en-Provence. Provence is a haven for couples seeking a blend of relaxation and cultural exploration.
French Riviera: Sun, Sand, and Romance
For a touch of glamour and seaside splendor, head to the French Riviera. Bask in the Mediterranean sun on the beaches of Nice, stroll along the Promenade des Anglais, and explore the charming streets of Saint-Tropez. The French Riviera offers a perfect mix of relaxation and sophistication, making it an ideal destination for a luxurious honeymoon.
Loire Valley: Fairytale Castles and Gardens
Transport yourselves to a world of fairytales in the enchanting Loire Valley. Explore opulent châteaux surrounded by meticulously manicured gardens, take hot air balloon rides over the countryside, and indulge in gourmet picnics amidst vineyards. The Loire Valley is a dreamy escape for couples seeking a romantic rendezvous in a storybook setting.
Countryside Retreats: Romantic Hideaways
Discover the charm of quaint French villages and countryside retreats that offer seclusion and intimacy. Choose from charming bed and breakfasts, historic manors, or rustic cottages nestled in the serene landscapes of Normandy or the Dordogne. These hidden gems provide the perfect setting for quiet moments and cherished memories.
Gastronomic Delights: Culinary Romance
Elevate your honeymoon experience with the culinary delights of French cuisine. From Michelin-starred restaurants to cozy bistros, France offers a gastronomic journey that will tantalize your taste buds. Share romantic dinners featuring decadent cheeses, exquisite wines, and iconic French dishes that celebrate the art of culinary romance.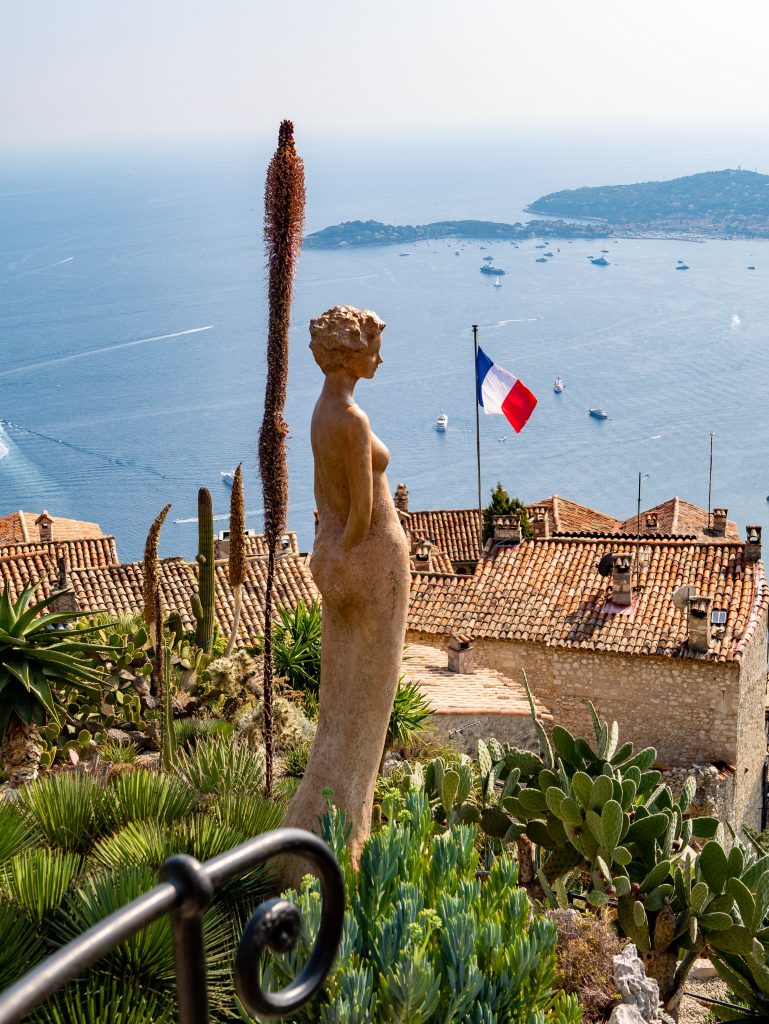 A honeymoon in France is not just a vacation; it's a celebration of love amidst the timeless beauty and cultural richness that the country has to offer. Whether you're sipping champagne under the glittering lights of the Eiffel Tower or exploring the sun-drenched landscapes of Provence, each moment in France is an opportunity to create cherished memories. Contact us today to get started planning your Dream France Honeymoon!
Thanks for checking out Juniper Tours' Travel blog! We hope you enjoyed your read and if you're looking for more content please check out our other blog posts! If you're looking for help planning your next travel adventure then book a FREE travel consultation with one of our Travel Specialists today!​
Schedule a Free Travel consultation today!​