Enchanting Ireland: Craft Your Dream Vacation Trips
Enchanting Ireland: Craft Your Dream Vacation Trips
Ireland, a land of rolling green landscapes, ancient ruins, vibrant cities, and warm-hearted people, is a dream destination for travelers seeking a unique and enriching experience. An Ireland vacation trip promises an amalgamation of history, culture, natural beauty, and hospitality like no other. Whether you're drawn to the bustling streets of cities or the tranquil countryside, Ireland offers an array of vacation trips tailored to suit every traveler's preferences.
City Escapes – Dublin, Galway, and Cork: Begin your Irish adventure in Dublin, the country's bustling capital. Explore its rich history at Trinity College and the National Museum of Ireland or soak in the vibrant atmosphere of Temple Bar's pubs and street performances. Galway, a charming city on the western coast, enchants visitors with its colorful streets, traditional music, and the beauty of Galway Bay. Cork, often referred to as the "Rebel County," boasts a blend of old-world charm and contemporary culture, making it an ideal stop on your Irish vacation trip.

Scenic Road Trips – Wild Atlantic Way and Ring of Kerry: Traverse the rugged beauty of Ireland's coastline with scenic road trips along the Wild Atlantic Way. Witness dramatic cliffs, pristine beaches, and quaint villages along this 1,600-mile coastal route. The Ring of Kerry, a picturesque drive through County Kerry, offers breathtaking views of mountains, lakes, and the stunning Skellig Islands, providing an immersive experience in Ireland's natural splendor.

Historical Explorations – Castles and Ancient Sites: Delve into Ireland's rich history with visits to ancient castles and historic sites. Explore the medieval grandeur of Blarney Castle, home to the famed Blarney Stone. Discover the Rock of Cashel's ancient ruins, where centuries of Irish history converge, or wander through the mystical grounds of Newgrange, a prehistoric monument older than Stonehenge.

Countryside Retreats – Rural Experiences and Villages: Escape to the tranquility of Ireland's countryside with stays in charming villages and rural retreats. Experience the warmth of Irish hospitality in cozy B&Bs, farmhouses, or countryside estates. Engage in activities like horseback riding, fishing, or simply relish the peace and serenity amid nature's embrace.

Cultural Immersion – Traditional Music and Festivals: Immerse yourself in Ireland's vibrant culture through traditional music sessions, dance performances, and lively festivals. From the spirited rhythms of Irish jigs and reels to the storytelling at local pubs, embrace the essence of Irish traditions and hospitality.

Gastronomic Journeys – Food and Drink Experiences: Savor the flavors of Ireland with culinary tours and experiences. Indulge in traditional Irish fare, artisanal cheese tastings, brewery tours, and whiskey tastings, discovering the diverse culinary landscape of the country.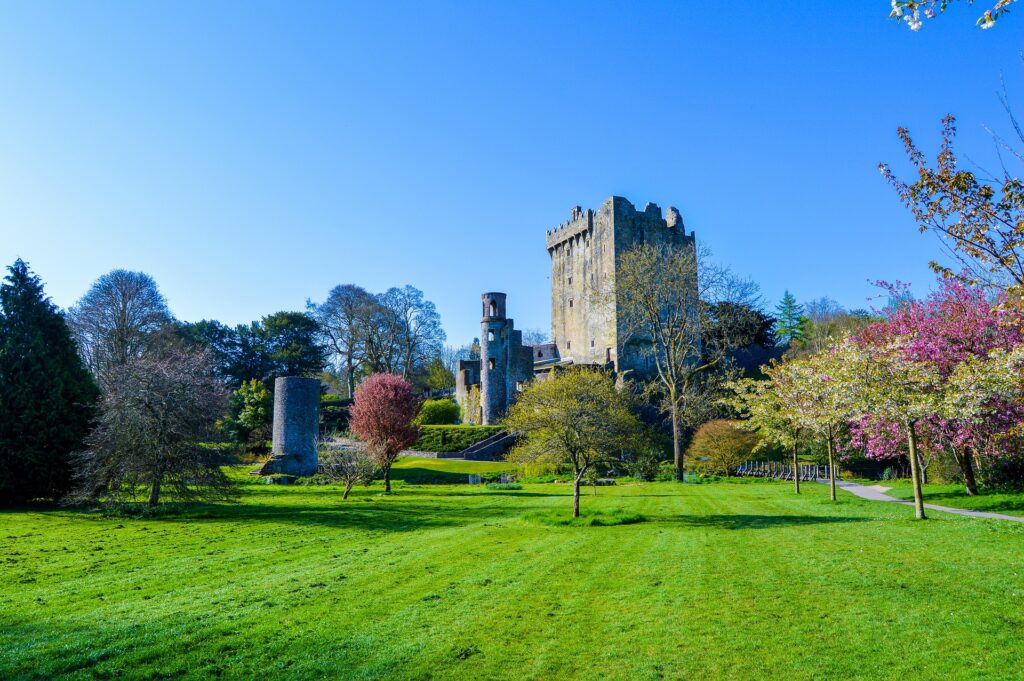 An Ireland vacation trip promises an enchanting blend of history, culture, scenic beauty, and unforgettable experiences. Whether you're drawn to cities teeming with life, scenic countryside, historic sites, or cultural immersion, Ireland has it all. Craft your dream vacation trip to Ireland, where every corner tells a story and every moment becomes a cherished memory. Let the magic of Ireland captivate your senses and create an experience that resonates long after you've bid farewell to this captivating land.
Thanks for checking out Juniper Tours' Travel blog! We hope you enjoyed your read and if you're looking for more content please check out our other blog posts! If you're looking for help planning your next travel adventure then book a FREE travel consultation with one of our Travel Specialists today!​
Schedule a Free Travel consultation today!​