Chasing the Aurora: Unforgettable Iceland Northern Lights Tour Packages
Embark on an Extraordinary Journey to Witness Nature's Spectacular Light Show
Iceland, a land of untamed beauty and celestial wonders, offers a front-row seat to one of the most mesmerizing natural phenomena on Earth—the Northern Lights. At Juniper Tours, we've crafted exclusive Iceland Northern Lights tour packages that promise an unforgettable adventure under the dancing aurora borealis.
Why Iceland for the Northern Lights?
Iceland's strategic location near the Arctic Circle makes it one of the best places on the planet to witness the Northern Lights. With its pristine landscapes and minimal light pollution, the stage is set for a breathtaking display of colors across the night sky.
Our Tailored Northern Lights Tour Packages
1. Aurora Explorer's Delight
Embark on a multi-day adventure that takes you through some of Iceland's most iconic natural wonders. From the Golden Circle's geothermal wonders to the captivating Jökulsárlón Glacier Lagoon, each day is filled with exploration. As night falls, our expert guides lead you to prime Northern Lights viewing spots, ensuring you capture the magic.
2. Luxury Retreats and Northern Lights
Experience the ultimate blend of luxury and natural beauty with our exclusive Iceland Northern Lights tour. Stay in handpicked luxury accommodations, from boutique hotels to secluded lodges with panoramic views. With private guided tours and expert-led Northern Lights excursions, you'll revel in the lap of luxury while witnessing this celestial spectacle.
3. Icelandic Winter Wonderland
This comprehensive package showcases Iceland's diverse landscapes, from cascading waterfalls to steaming geysers. With an array of activities, including glacier hikes and soothing dips in the Blue Lagoon, you'll experience the best of Iceland's winter charm. And, of course, every evening offers an opportunity to witness the Northern Lights in all their glory.
Capturing the Moment: Photography Tips for the Northern Lights
Our tours come complete with expert guides who are also skilled photographers. They'll share invaluable tips and tricks for capturing the Northern Lights in all their vibrant glory. From camera settings to composition, you'll leave Iceland with frame-worthy memories.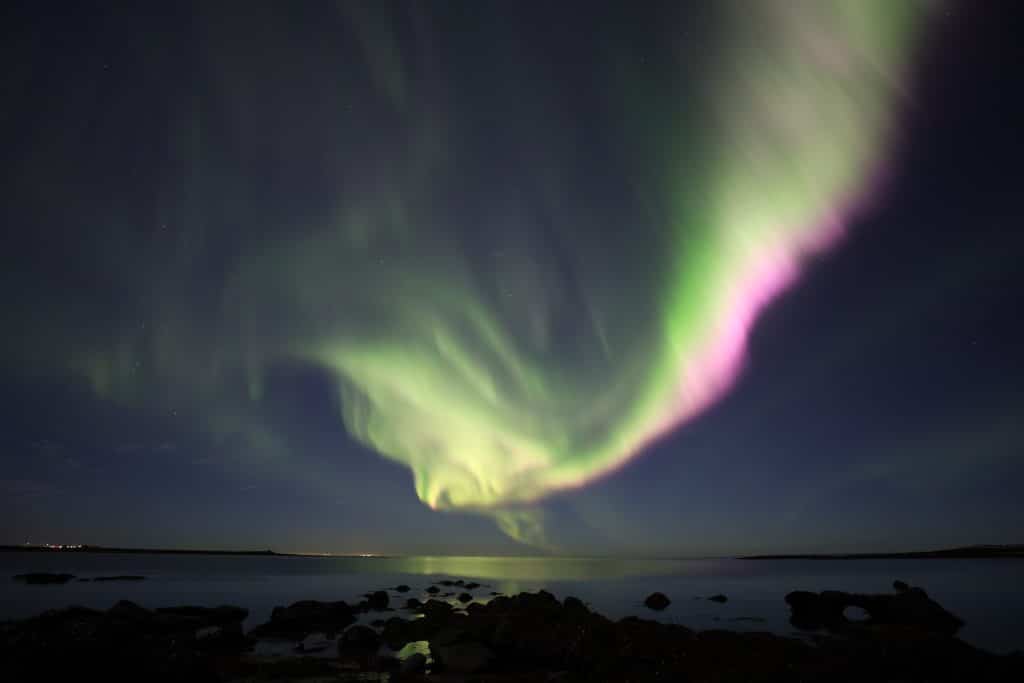 Ready to embark on an awe-inspiring journey to witness the Northern Lights in Iceland? Our tour packages are designed to provide an unforgettable experience, combining exploration, luxury, and the magic of the aurora borealis. Contact our dedicated team to book your dream Northern Lights tour today.
Thanks for checking out Juniper Tours' Travel blog! We hope you enjoyed your read and if you're looking for more content please check out our other blog posts! If you're looking for help planning your next travel adventure then book a FREE travel consultation with one of our Travel Specialists today!​
Schedule a Free Travel consultation today!​