Romantic Escapes: The Most Luxurious Honeymoon Destinations
Romantic Escapes: The Most Luxurious Honeymoon Destinations​
Choosing a romantic honeymoon destination is a crucial decision for newlyweds. After all the stress and excitement of wedding planning, a honeymoon is a chance for couples to relax and enjoy each other's company in a luxurious setting. A romantic honeymoon destination should offer an escape from the everyday, with beautiful scenery, world-class cuisine, and plenty of opportunities for adventure and relaxation. In this blog post, we'll be discussing six of the most luxurious honeymoon destinations in the world, all located in Europe. 
Italy is a dream destination for any honeymoon, offering a perfect mix of romance, culture, and indulgence. The romantic city of Venice, with its winding canals, historic architecture, and elegant gondolas, is an ideal place for newlyweds to start their journey. The city is home to some of the world's most luxurious hotels and Michelin-starred restaurants, providing an unforgettable experience for honeymooners. Moving beyond Venice, we recommend a honeymoon in the Tuscan countryside, with its rolling hills, vineyards, and charming medieval towns. This area is known for its delicious food and wine, as well as its relaxing spa treatments. Finally, a visit to the Amalfi Coast is a must-do for any honeymoon in Italy. The coastline's picturesque villages, crystal-clear waters, and stunning vistas create a magical atmosphere that will stay with couples forever.
Ireland is a country full of charm, history, and natural beauty, making it a perfect destination for a romantic honeymoon. Dublin, the capital city, is a hub of culture and excitement, with a range of cozy pubs and high-end hotels to choose from. Couples can enjoy exploring the city's rich history and cultural landmarks, such as the Guinness Storehouse and Trinity College. For a truly unique experience, we recommend staying in a castle hotel, with options available in various regions throughout the country. Castles offer a one-of-a-kind romantic atmosphere, with luxurious amenities and stunning surroundings. Finally, no trip to Ireland would be complete without exploring the rugged beauty of the west coast. The Cliffs of Moher, the Wild Atlantic Way, and the Connemara National Park are just a few of the incredible destinations to discover, each offering unforgettable experiences and breathtaking landscapes.
Scotland is a country of ancient castles, rugged landscapes, and a rich cultural heritage, making it an idyllic honeymoon destination. The romantic city of Edinburgh, with its elegant hotels and restaurants, offers a perfect introduction to Scotland's unique charm. Couples can explore the city's iconic landmarks such as Edinburgh Castle, the Royal Mile, and the National Museum of Scotland. For a truly unforgettable experience, we recommend a stay in a historic castle or country house, with options available throughout Scotland. These grand properties offer a glimpse into Scotland's rich history, with luxurious amenities and stunning views. Finally, no honeymoon in Scotland would be complete without a visit to the Scottish Highlands. With its breathtaking scenery, stunning lochs, and rugged terrain, this region is a nature lover's paradise. From hiking to boat trips, there are endless opportunities for adventure and relaxation in this stunning part of Scotland.
France is a country renowned for its cuisine, culture, and romance, making it an ideal destination for a luxury honeymoon. The iconic city of Paris offers the perfect setting for a romantic getaway, with its charming streets, elegant hotels, and world-famous restaurants. From the Eiffel Tower to the Louvre, there are countless landmarks to explore. Moving beyond Paris, we recommend a stay in the French Riviera, with visits to the charming cities of Nice and Cannes. The French Riviera boasts stunning beaches, incredible restaurants, and luxurious accommodations, all while basking in the Mediterranean sunshine. Finally, we suggest exploring the Loire Valley, with its stunning chateaus, vineyards, and picturesque villages. Couples can indulge in wine tastings, hot air balloon rides, and leisurely bike rides, making for a truly memorable honeymoon experience.
Greece, with its crystal-clear waters, sandy beaches, and rich history, is an idyllic honeymoon destination. The romantic island of Santorini offers the perfect setting for a luxury honeymoon, with its stunning cliffside hotels and restaurants, overlooking the azure blue waters of the Aegean Sea. Couples can enjoy a leisurely stroll through the charming village of Oia, known for its breathtaking sunsets, or take a dip in the island's natural hot springs. For a change of pace, we recommend a stay in Mykonos, with its white-washed buildings and lively nightlife. Couples can relax on the island's many beaches or embark on a private yacht tour, discovering hidden coves and secluded bays. Finally, a visit to Athens offers the chance to explore Greece's rich history and culture, with iconic landmarks such as the Acropolis, the Parthenon, and the Temple of Olympian Zeus. Couples can also indulge in the city's renowned cuisine and shopping, making for a truly unforgettable honeymoon.
Spain is a country that boasts incredible architecture, rich culture, and world-renowned cuisine, making it an excellent destination for a romantic honeymoon. The vibrant city of Barcelona is an excellent place to start, with its stylish hotels and lively tapas bars, perfect for indulging in some Spanish cuisine. A stroll through the historic Gothic Quarter, a visit to the iconic Sagrada Familia or a picnic in Park Guell are some of the activities couples can enjoy. For a more tranquil experience, we suggest a stay in a luxury villa on the Costa Brava, with its rugged coastline and crystal-clear waters. Couples can take romantic walks along secluded beaches or enjoy a private wine tasting session in the heart of the Spanish countryside. Finally, we recommend exploring the beauty of Andalusia, with its stunning cities of Seville, Granada, and Cordoba. Couples can admire the incredible architecture of the Alhambra Palace or stroll through the picturesque streets of the old town in Seville, indulging in the city's famous tapas along the way. The region is also known for its lively flamenco shows and excellent wine, making for a truly unforgettable honeymoon.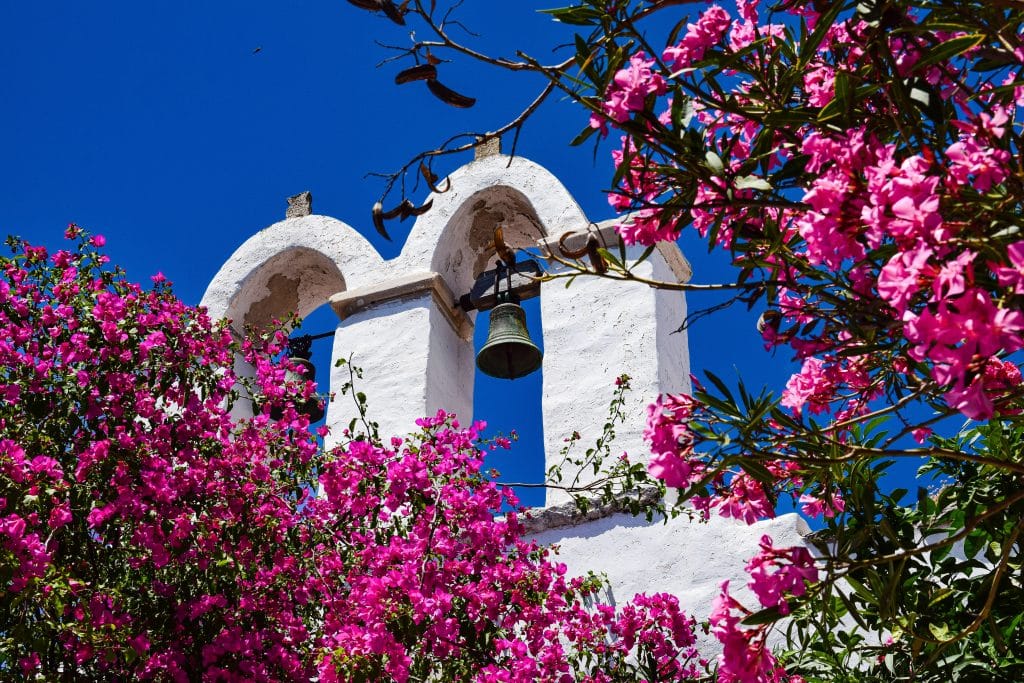 Our six recommended countries each offer a unique and luxurious honeymoon experience. In Italy, couples can choose between the romantic charm of Venice or the tranquility of the Tuscan countryside. Ireland's castle hotels and cozy pubs provide an intimate setting, while Scotland's rugged landscapes and historic castles create a memorable backdrop. France's elegant hotels, Michelin-starred restaurants, and stunning chateaus, Greece's breathtaking views and rich history, and Spain's vibrant cities, stylish hotels, and world-renowned cuisine all make for a perfect romantic getaway. With our travel company, couples can start planning their dream honeymoon experience today.
Thanks for checking out Juniper Tours' Travel blog! We hope you enjoyed your read and if you're looking for more content please check out our other blog posts! If you're looking for help planning your next travel adventure then book a FREE travel consultation with one of our Travel Specialists today!​
Schedule a Free Travel consultation today!​