Traveling to Scotland for the First Time: A Journey of Enchantment
Traveling to Scotland for the First Time
Embarking on your inaugural voyage to Scotland is like stepping into a realm of ancient castles, misty moors, and warm, welcoming hearts. This guide is designed to be your compass, navigating you through the wonders and mysteries that await in this land of legends. So, gear up, and let's dive into an adventure you'll cherish forever.
1. Edinburgh: Where History Meets Modernity
As you set foot in the heart of Scotland, Edinburgh greets you with open arms. The juxtaposition of medieval and modern architecture is nothing short of mesmerizing. Take a stroll down the Royal Mile, visit the historic Edinburgh Castle, and don't miss the opportunity to hike up Arthur's Seat for panoramic views of the city.
2. The Highlands: A Landscape of Epic Proportions
Venturing into the Highlands feels like entering a mythical realm. Verdant glens, mirror-like lochs, and rugged mountains paint a vivid portrait of Scotland's natural beauty. Explore Glencoe's haunting beauty, visit the mysterious Loch Ness, and let the grandeur of Ben Nevis, the UK's highest peak, leave you awe-struck.
3. Castles: Guardians of Time
Scotland is a kingdom of castles, each with its own tale to tell. Dive into history at Stirling Castle, where battles were fought and won. Wander through Eilean Donan, perched on a tiny island, and let the haunting ruins of Urquhart Castle whisper secrets from centuries past.
4. Whisky Trail: A Toast to Tradition
Indulge your senses in the heart of whisky country, Speyside. Tour world-renowned distilleries, sample golden elixirs, and gain insight into the centuries-old art of whisky-making. The intoxicating aroma and rich flavors will leave an indelible mark on your palate.
5. Isle of Skye: Nature's Masterpiece
The Isle of Skye is a tapestry of rugged cliffs, emerald valleys, and otherworldly landscapes. Hike the Quiraing for breathtaking vistas, visit the enchanting Fairy Pools, and soak in the serenity of Talisker Bay. This island is a haven for nature lovers and seekers of ethereal beauty.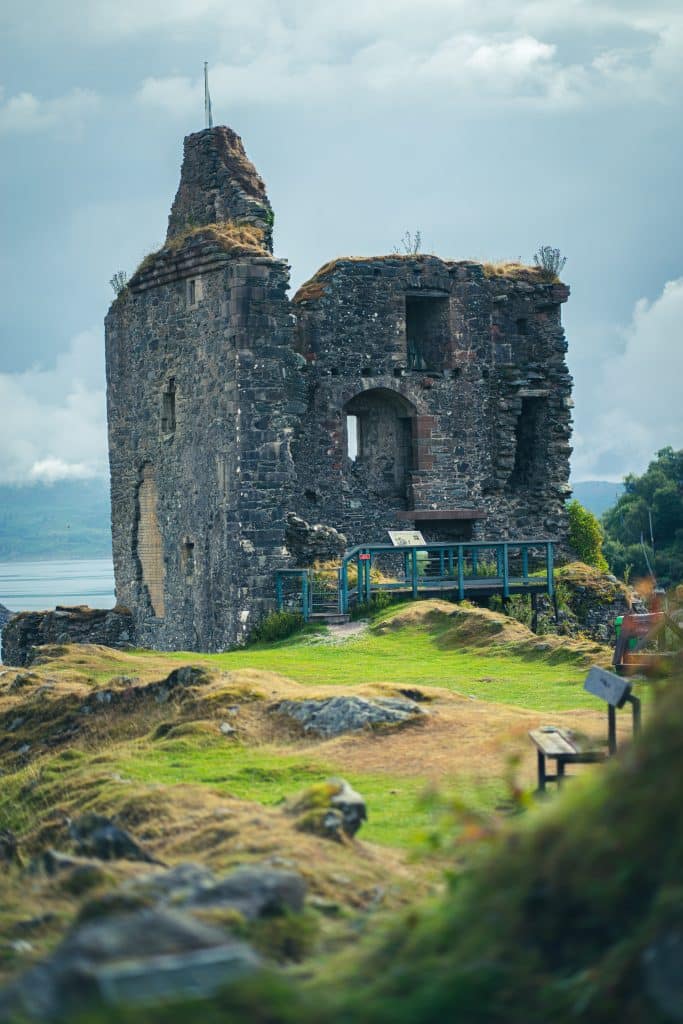 As you bid farewell to Scotland, you'll carry with you more than just photographs. The echoes of bagpipes, the taste of single malt, and the magic of ancient tales will forever linger in your heart. This journey, your first to Scotland, is just the beginning of a lifelong love affair with this enchanting land.
Thanks for checking out Juniper Tours' Travel blog! We hope you enjoyed your read and if you're looking for more content please check out our other blog posts! If you're looking for help planning your next travel adventure then book a FREE travel consultation with one of our Travel Specialists today!​
Schedule a Free Travel consultation today!​