Unveiling Paradise: Azores Honeymoon Packages
Azores Honeymoon Packages
The Azores, an archipelago nestled in the heart of the Atlantic Ocean, are a hidden gem waiting to be discovered by adventurous souls and romantics alike. With their lush landscapes, vibrant culture, and warm hospitality, these islands provide an idyllic backdrop for a honeymoon like no other. Our specially curated Azores honeymoon packages promise an unforgettable experience, blending adventure, relaxation, and romance in perfect harmony.
Why Choose the Azores for Your Honeymoon?
Unspoiled Natural Beauty
The Azores boast an awe-inspiring natural landscape. Volcanic craters, thermal springs, azure lakes, and dramatic coastlines await your exploration. Imagine strolling hand-in-hand through ancient forests, standing in awe of cascading waterfalls, or gazing out at panoramic views from volcanic peaks. Each moment is a snapshot of nature's grandeur.
Adventure and Exploration
For couples seeking a taste of adventure, the Azores offer a range of activities. From hiking along rugged coastal trails to exploring underground lava caves, there's no shortage of thrilling experiences to share. Dive into crystal-clear waters teeming with marine life or embark on a whale-watching expedition, creating memories that will last a lifetime.
Romantic Retreats
Indulge in luxury accommodations that seamlessly blend with the natural surroundings. Whether it's a charming boutique hotel overlooking the Atlantic or a secluded cottage nestled in the hills, each option promises an intimate escape for you and your partner.
Cultural Immersion
Delight in the warm hospitality and rich culture of the Azorean people. Explore charming villages, sample local delicacies, and immerse yourselves in the unique traditions of the islands. From vibrant festivals to historic architecture, the Azores provide ample opportunities to connect with the local way of life.
Our Exclusive Honeymoon Packages
1. Island Romance Retreat
Duration: 10 days
Private guided tours of São Miguel and Terceira islands
Stay in handpicked boutique hotels with stunning ocean views
Romantic sunset dinners and wine tastings
Thermal spa experiences for relaxation and rejuvenation
2. Adventure and Romance Expedition
Duration: 14 days
Hiking excursions in Faial and Pico, including a climb to Mount Pico
Snorkeling and kayaking adventures around São Jorge
Private sailing excursion with a chance to spot dolphins and whales
Stay in charming cottages and luxury eco-resorts
3. Cultural Discovery and Relaxation
Duration: 12 days
Guided cultural tours in Angra do Heroísmo (UNESCO World Heritage Site) and Ponta Delgada
Cooking classes to learn the art of Azorean cuisine
Leisurely days at secluded beaches and natural hot springs
Accommodation in historic manors and boutique inns
Tailored for You
At Juniper, we understand that every couple is unique. Our expert travel advisors are dedicated to crafting a honeymoon package that reflects your individual desires and preferences. Whether you're dreaming of a secluded beach escape, an adrenaline-pumping adventure, or a cultural immersion, we're here to turn your vision into reality.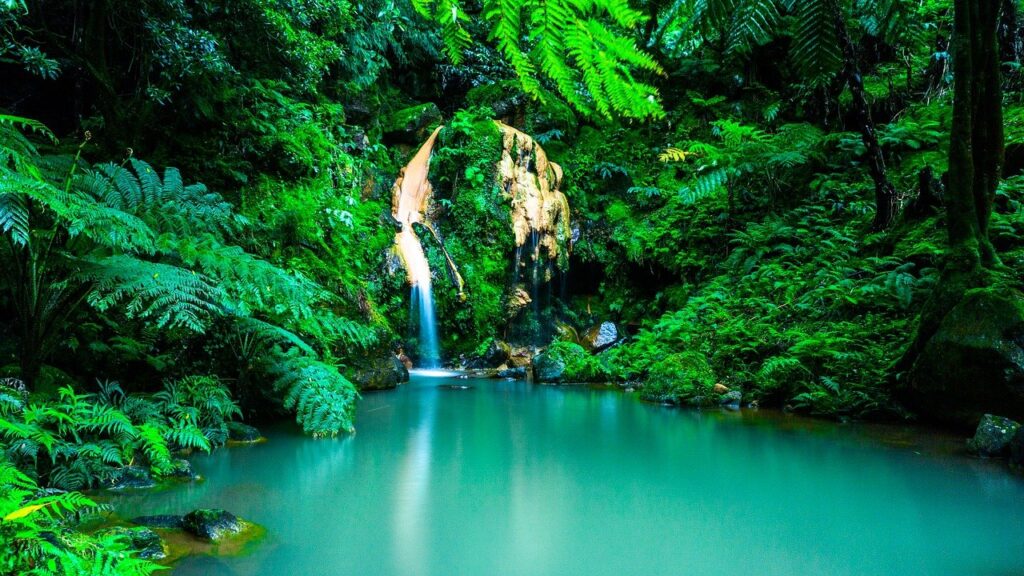 Embark on a journey of love in the enchanting Azores. Contact us today to start planning your dream honeymoon. Let the magic of these islands create the perfect beginning to your forever adventure together.
Thanks for checking out Juniper Tours' Travel blog! We hope you enjoyed your read and if you're looking for more content please check out our other blog posts! If you're looking for help planning your next travel adventure then book a FREE travel consultation with one of our Travel Specialists today!​
Schedule a Free Travel consultation today!​