Cinque Terre vs. Amalfi Coast: A Tale of Two Coastal Paradises
Cinque Terre vs. Amalfi Coast: A Tale of Two Coastal Paradises
When it comes to choosing a coastal destination in Italy, two names often rise to the top: Cinque Terre and the Amalfi Coast. Both of these breathtaking locales offer distinct charms, mesmerizing landscapes, and a taste of Italian coastal living. In this blog, we'll dive into the unique features of Cinque Terre and the Amalfi Coast, helping you make an informed decision for your next unforgettable Italian getaway.
Cinque Terre: The Rustic Coastal Gem
Nestled in the Liguria region of northern Italy, Cinque Terre is a collection of five enchanting villages that seem to have been frozen in time. Here's why it's a must-visit:
Quaint Villages: The five villages—Monterosso al Mare, Vernazza, Corniglia, Manarola, and Riomaggiore—retain their authentic charm with colorful houses and narrow cobblestone streets.

Spectacular Hiking: The Sentiero Azzurro (Blue Trail) offers picturesque coastal hikes connecting all five villages. Breathtaking views of the Ligurian Sea and terraced vineyards are rewards for your efforts.

Laid-Back Atmosphere: Cinque Terre exudes a relaxed and down-to-earth ambiance. Spend your days exploring the tiny shops, savoring fresh seafood, and enjoying the unhurried pace of life.

Limited Car Access: The absence of vehicular traffic within the villages enhances the tranquility. Travel between villages is seamless thanks to the well-connected train system.
Amalfi Coast: The Glamorous Coastal Haven
On the southern edge of Italy lies the Amalfi Coast, a place where luxury meets natural beauty. Discover the allure of the Amalfi Coast:
Spectacular Clifftop Views: The Amalfi Coast offers jaw-dropping views of rugged cliffs meeting the sparkling Tyrrhenian Sea. Towns like Positano and Ravello are known for their breathtaking vantage points.

Luxurious Retreats: Indulge in upscale resorts, boutique hotels, and exquisite dining experiences. The Amalfi Coast is synonymous with luxury and refined living.

Cultural Richness: Explore the historic town of Amalfi with its medieval architecture and impressive cathedrals. Nearby, the town of Pompeii offers a glimpse into ancient Roman life.

Path of the Gods: Hike along the Path of the Gods for awe-inspiring views of the coastline, lemon groves, and charming villages below.
Choosing Your Coastal Adventure: Cinque Terre or Amalfi Coast?
Your choice between Cinque Terre and the Amalfi Coast ultimately depends on the experience you're seeking:
Cinque Terre: If you're drawn to authenticity, a laid-back vibe, and rewarding hikes, Cinque Terre is your haven. It's perfect for those who cherish rustic beauty and a touch of nostalgia.

Amalfi Coast: If luxury, indulgence, and jaw-dropping panoramas are your priorities, the Amalfi Coast will leave you enchanted. It's ideal for travelers seeking a blend of sophistication and natural grandeur.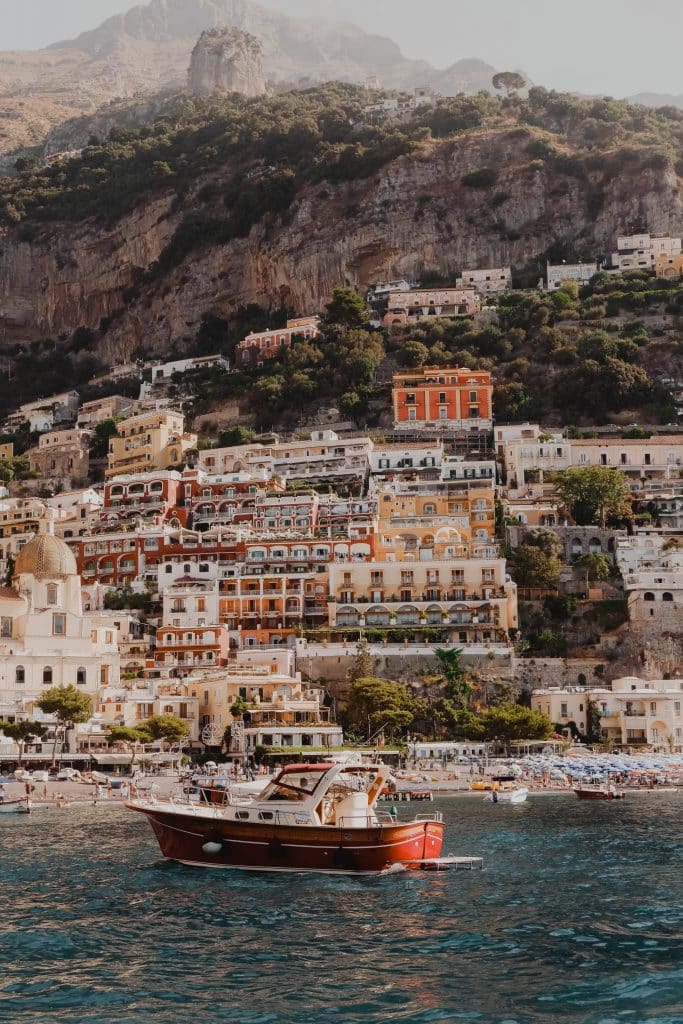 In conclusion, whether you're wandering the charming alleys of Cinque Terre or savoring the luxury of the Amalfi Coast, both destinations promise an unforgettable Italian coastal experience. Whichever you choose, you're in for a journey filled with breathtaking views, cultural richness, and the warmth of Mediterranean hospitality.
Thanks for checking out Juniper Tours' Travel blog! We hope you enjoyed your read and if you're looking for more content please check out our other blog posts! If you're looking for help planning your next travel adventure then book a FREE travel consultation with one of our Travel Specialists today!​
Schedule a Free Travel consultation today!​