Amore in Italia: Honeymoon Italy Destinations
Honeymoon Italy Destinations
Italy, with its rich history, stunning landscapes, and culinary delights, beckons newlyweds to embark on a romantic journey like no other. From the charming canals of Venice to the sun-soaked Amalfi Coast, Italy offers a plethora of enchanting destinations for an unforgettable honeymoon. Join us as we explore the most romantic honeymoon destinations in Italy, where love is celebrated amidst the backdrop of timeless beauty and cultural richness.
Venice: Romance on the Canals
Begin your Italian honeymoon in the city of love, Venice. Glide through the picturesque canals in a gondola, explore the historic St. Mark's Square, and get lost in the labyrinthine streets of this enchanting city. Venice exudes an ethereal charm that makes it a perfect setting for the first chapter of your romantic adventure.
Florence: Art, Culture, and Amore
Immerse yourselves in the art and culture of Florence, where Renaissance masterpieces and architectural wonders await at every turn. Visit the iconic Florence Cathedral, stroll through the Uffizi Gallery hand in hand, and savor Tuscan cuisine at intimate trattorias. Florence is a city where romance and history seamlessly intertwine.
Amalfi Coast: Sun-Kissed Bliss
Escape to the sun-drenched Amalfi Coast for a honeymoon filled with breathtaking views and seaside romance. Explore the pastel-hued villages of Positano and Ravello, relax on the beautiful beaches, and savor authentic Italian dishes overlooking the azure Mediterranean. The Amalfi Coast is a haven for couples seeking both relaxation and adventure.
Rome: Eternal Love
Discover the eternal city of Rome, where ancient history meets modern romance. Visit the Colosseum, toss a coin into the Trevi Fountain, and savor gelato on the Spanish Steps. Rome's vibrant atmosphere, rich history, and delectable cuisine provide the perfect backdrop for a honeymoon filled with love and exploration.
Tuscany: Vineyard Romance
Indulge in the rustic charm of Tuscany, where rolling hills, vineyards, and charming villas create an idyllic setting for a romantic escape. Take a wine tour through the Chianti region, visit medieval towns like Siena and San Gimignano, and savor candlelit dinners with a backdrop of scenic landscapes. Tuscany is a dream destination for couples seeking a blend of tranquility and culture.
Capri: Island Paradise
For an intimate island escape, head to the glamorous island of Capri. With its crystal-clear waters, luxurious resorts, and the iconic Blue Grotto, Capri is a playground for lovers. Explore the charming town of Anacapri, take a boat tour around the island, and revel in the breathtaking views from the Gardens of Augustus.
Lake Como: Romantic Serenity
Nestled in the foothills of the Alps, Lake Como exudes an air of serenity and elegance. Cruise on the lake surrounded by historic villas, explore the charming towns of Bellagio and Varenna, and enjoy leisurely walks along the picturesque waterfront. Lake Como offers a peaceful escape for couples seeking a romantic retreat.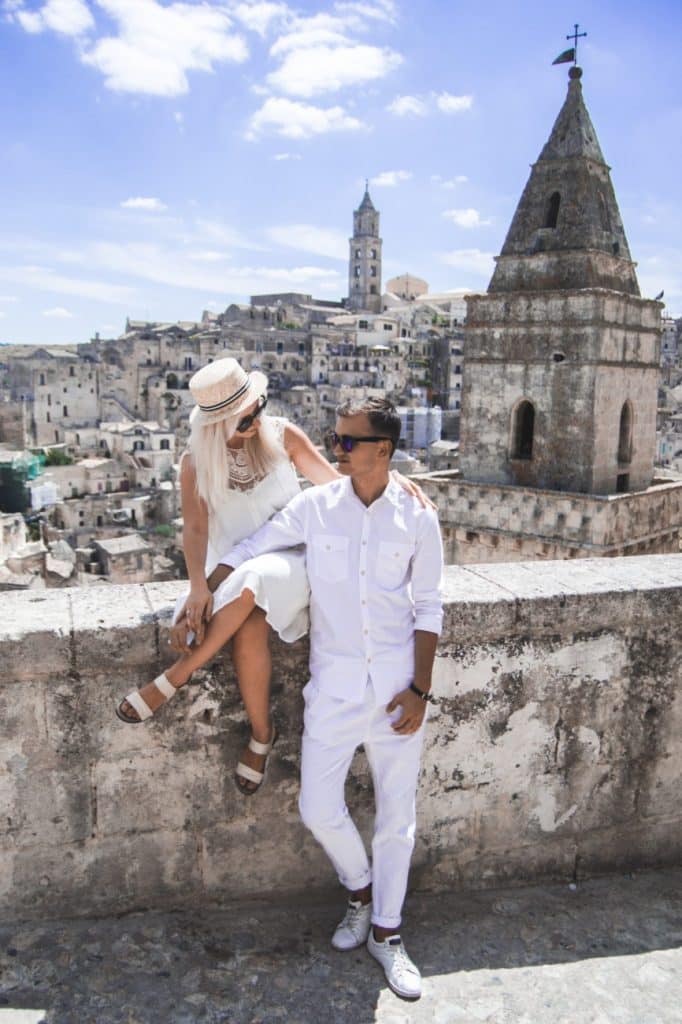 Italy, with its diverse landscapes and cultural richness, is a canvas for crafting the perfect honeymoon. Whether you're wandering through the charming streets of Venice, sipping wine in the Tuscan countryside, or soaking up the sun on the Amalfi Coast, Italy provides a romantic backdrop that transcends time. Contact us today & book your dream honeymoon in Italy!
Thanks for checking out Juniper Tours' Travel blog! We hope you enjoyed your read and if you're looking for more content please check out our other blog posts! If you're looking for help planning your next travel adventure then book a FREE travel consultation with one of our Travel Specialists today!​
Schedule a Free Travel consultation today!​