Enchanting Retreats: Unveiling the Magic of Irish Castles to Stay In
In the heart of Ireland's verdant landscapes lie timeless treasures that whisper tales of history, legends, and undying charm—the legendary Irish castles. Beyond their formidable walls and towers, these castles have opened their doors to a new chapter of hospitality, inviting travelers to step into the past and experience the magic of a bygone era. In this blog, we'll guide you through a journey of discovery, highlighting some of the most enchanting Irish castles that not only stand as architectural marvels but also offer an immersive stay, blending luxury with history.
Dromoland Castle – Where Fairytales Come to Life: Nestled in the lush County Clare, Dromoland Castle is a beacon of luxury and elegance. Once the ancestral home of the O'Brien clan, this 16th-century castle has been meticulously transformed into a five-star retreat. Guests can indulge in regal experiences, from strolling through the manicured gardens to savoring gourmet cuisine. The rooms, adorned with antique furnishings, provide a seamless blend of modern comfort and old-world charm.

Ashford Castle – A Regal Haven on Lough Corrib: Perched on the shores of the majestic Lough Corrib, Ashford Castle stands as a testament to opulence and grandeur. Dating back to 1228, this medieval fortress has hosted royalty and celebrities alike. Each room is a masterpiece, adorned with luxurious fabrics, antique furniture, and stunning views of the lake or the castle grounds. Activities range from falconry displays to boat trips on the lake, ensuring an unforgettable stay.

Waterford Castle – A Riverside Retreat: Situated on a private island on the River Suir, Waterford Castle welcomes guests to a world of tranquility and refinement. Accessible only by a short ferry ride, this 16th-century castle offers a unique blend of seclusion and sophistication. The castle's stunning architecture is complemented by the beautifully landscaped gardens, creating an idyllic setting for a romantic getaway or a peaceful retreat.

Lough Eske Castle – Majestic Beauty in County Donegal: Tucked away in the scenic landscapes of County Donegal, Lough Eske Castle is a masterpiece of Victorian architecture. Surrounded by the pristine waters of Lough Eske and the Blue Stack Mountains, this castle hotel offers a perfect blend of history and modern luxury. Guests can unwind in the spa, explore nearby hiking trails, or simply bask in the beauty of the castle's surroundings.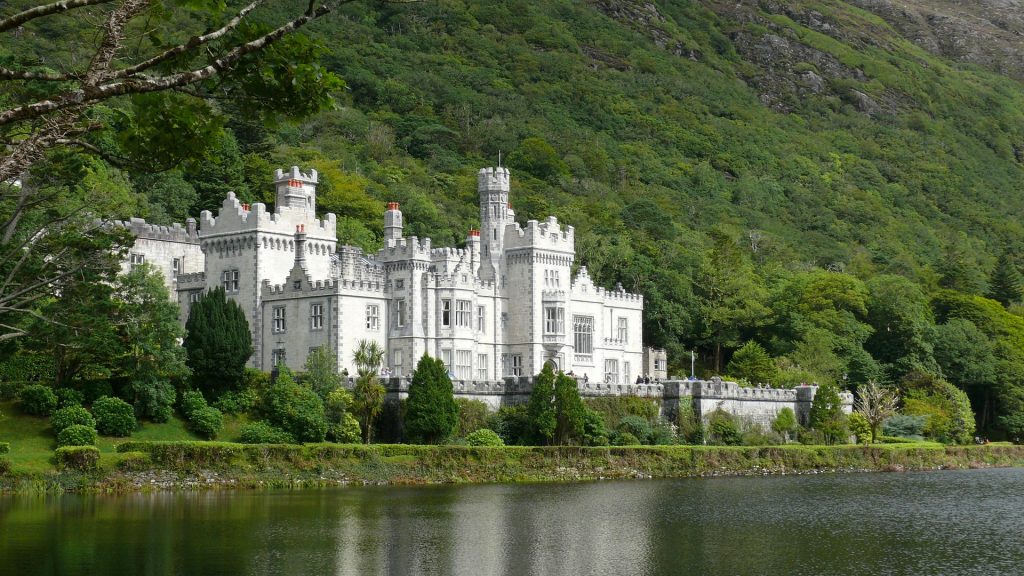 Embarking on a journey to stay in an Irish castle is not just a vacation; it's an immersion into the rich tapestry of Ireland's past. From the regal halls of Ashford Castle to the secluded charm of Waterford Castle, these accommodations offer a unique blend of history, luxury, and breathtaking landscapes. So, if you're yearning for an unforgettable escape, let the walls of these enchanting Irish castles be witnesses to your own story of discovery and indulgence. Your fairytale awaits in the heart of Ireland.
Thanks for checking out Juniper Tours' Travel blog! We hope you enjoyed your read and if you're looking for more content please check out our other blog posts! If you're looking for help planning your next travel adventure then book a FREE travel consultation with one of our Travel Specialists today!​
Schedule a Free Travel consultation today!​